Atelier Sisu is an art studio based in Sydney, Australia led by Renzo B. Larriviere and Zara Pasfield. They create immersive art installations all around the world, including their new project called Evanscent. This is an immersive, temporary environment that blends light and sound to capture the essence of ephemerality and transience. With the aim of portraying the fleeting nature of life, impermanence is brought to life in this installation.
The pandemic situation helped the inspiration for the Evanscent installation. Atelier Sisu wanted to capture the concept of ephemerality and transience in a visual form. As a result, they created monumental bubbles with the use of inflatable structures. These bubbles capture the light of the sun through its color-reflecting dichroic film that helps to change light as it moves across the sky. This causes a rainbow of reflection on the ground, resulting in distinctive and captivating images from every viewpoint. Further, opalescent orbs have been kept in various environments from urban spaces to spacious parks, bringing a sense of whimsy wherever they are displayed.
The massive and vibrant bubbles showcased in this installation have been exhibited in more than 12 countries spanning 4 continents. These colorful bubbles are a sight to behold and bring a sense of childlike wonder to anyone who engages with them. If you want to keep up with Atelier Sisu's latest projects, be sure to follow on Instagram.
More Infor & Photo Courtesy: Website | Facebook | Instagram
#1 Images Of The Colorful Bubbles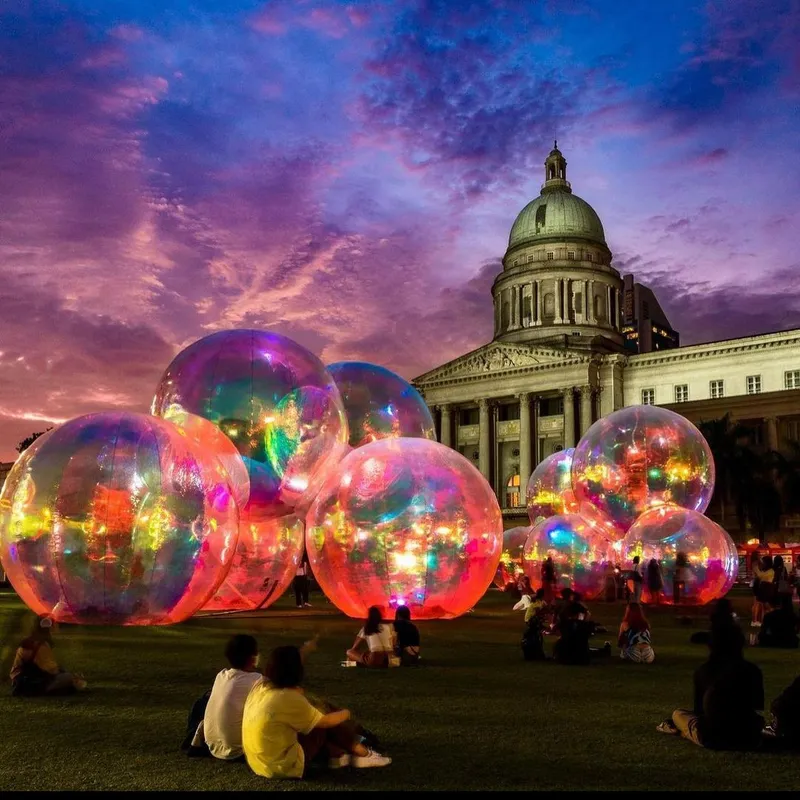 #2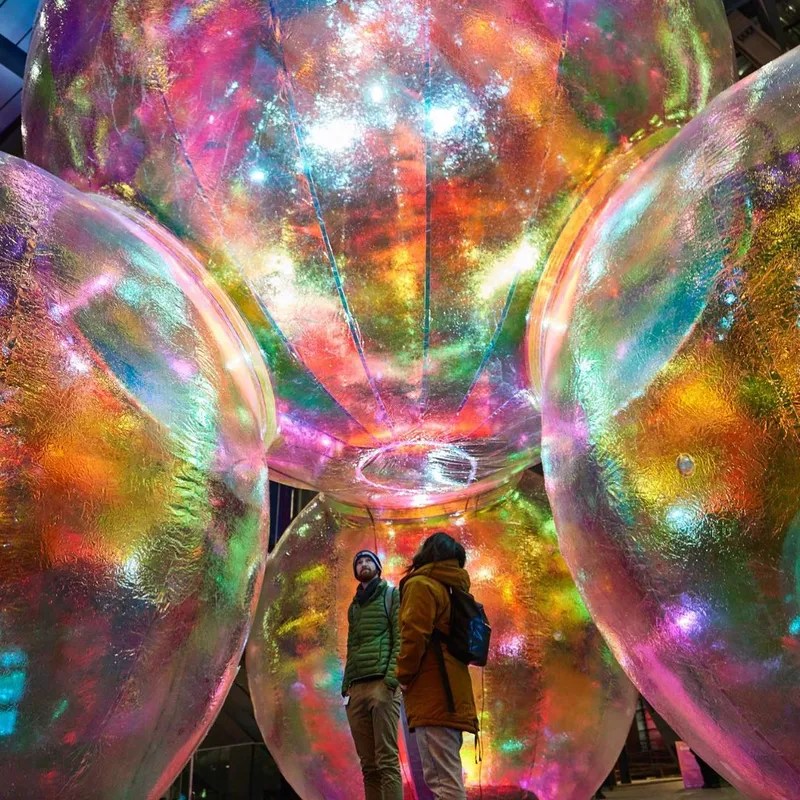 #3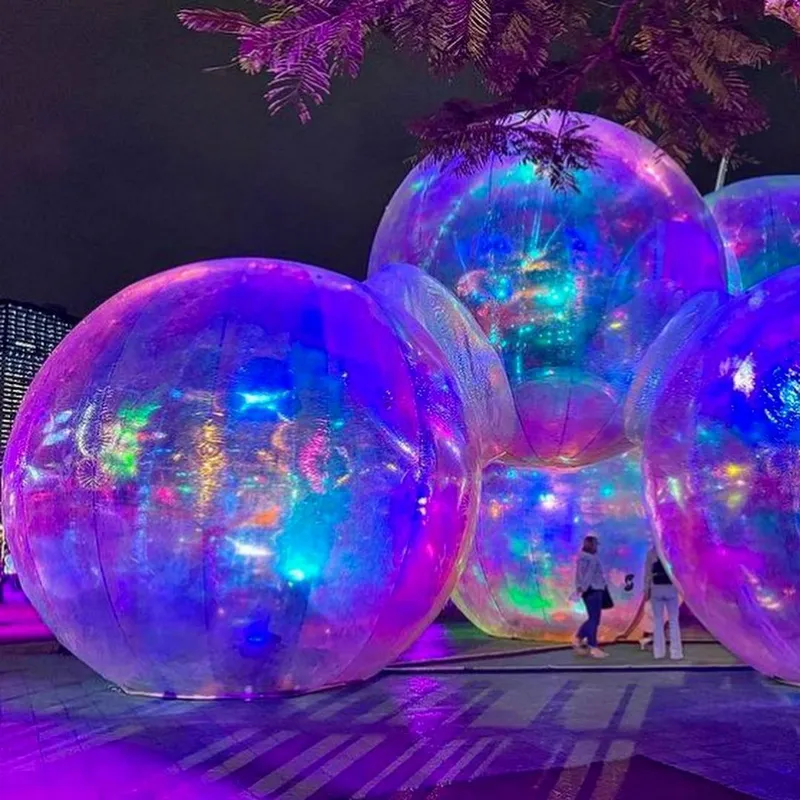 #4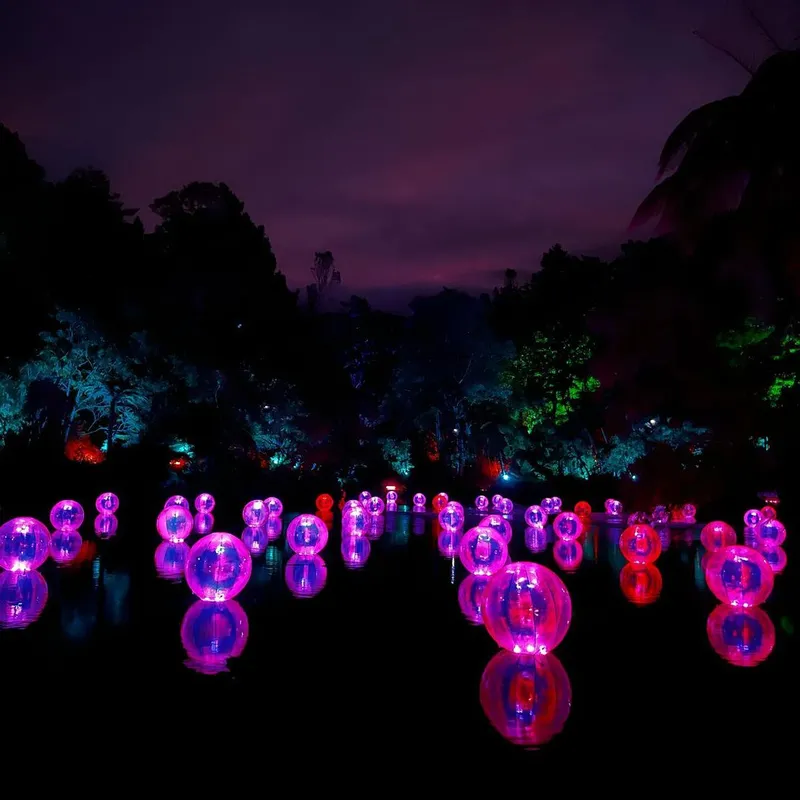 #5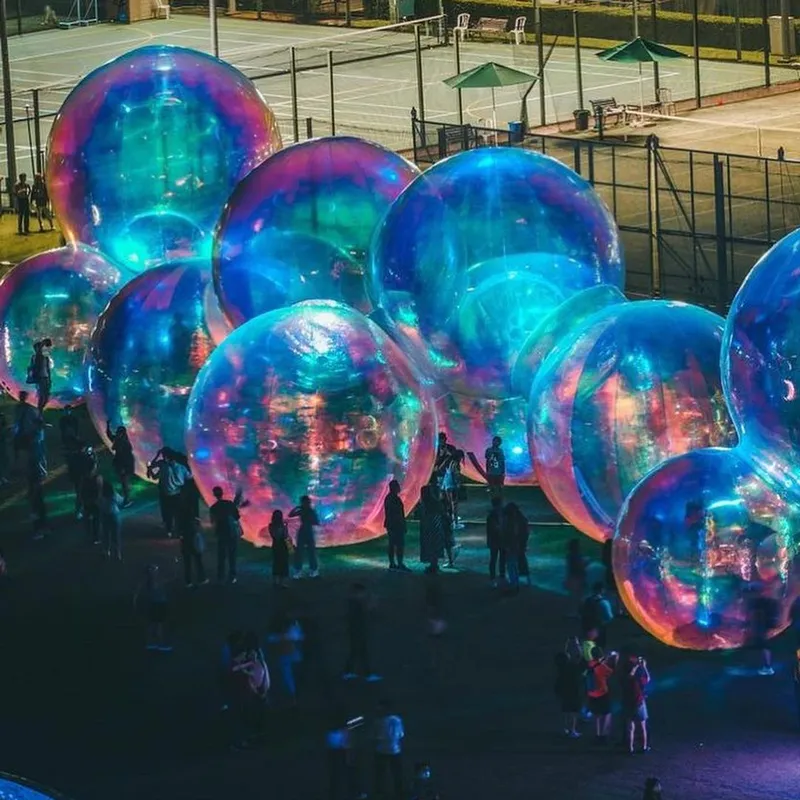 #6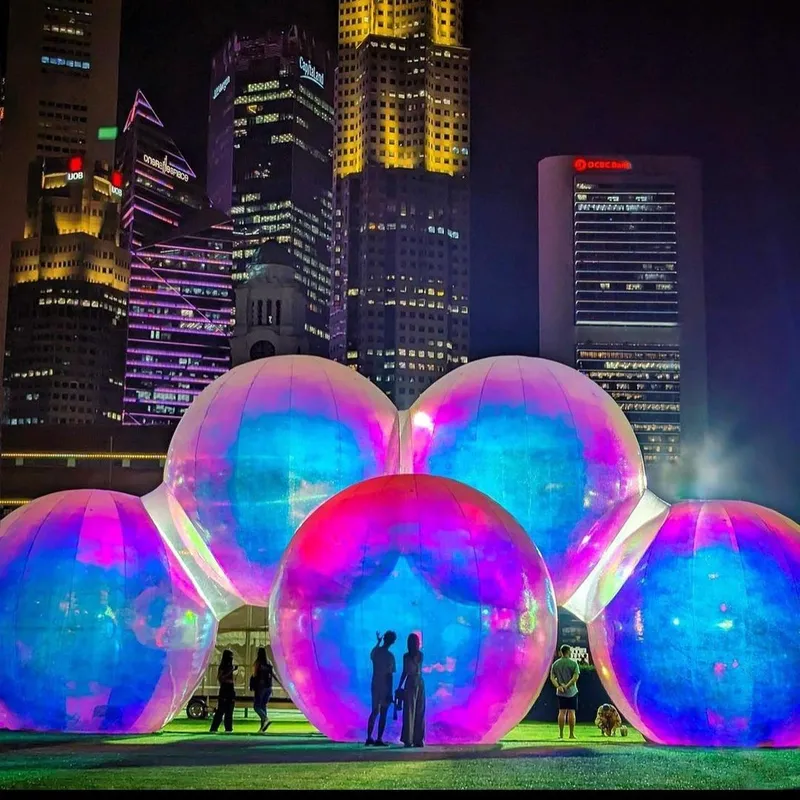 #7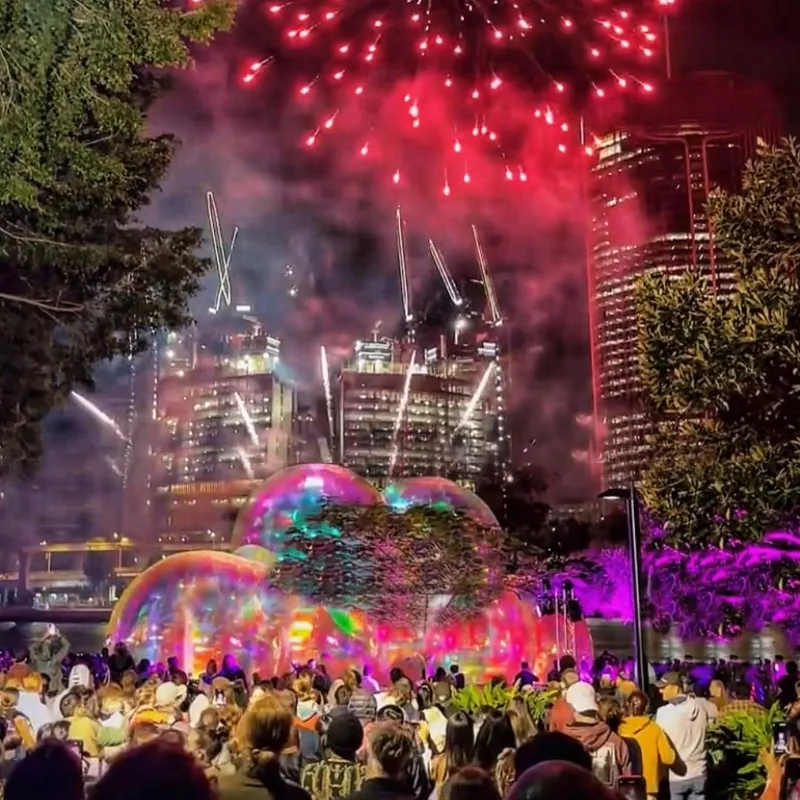 #8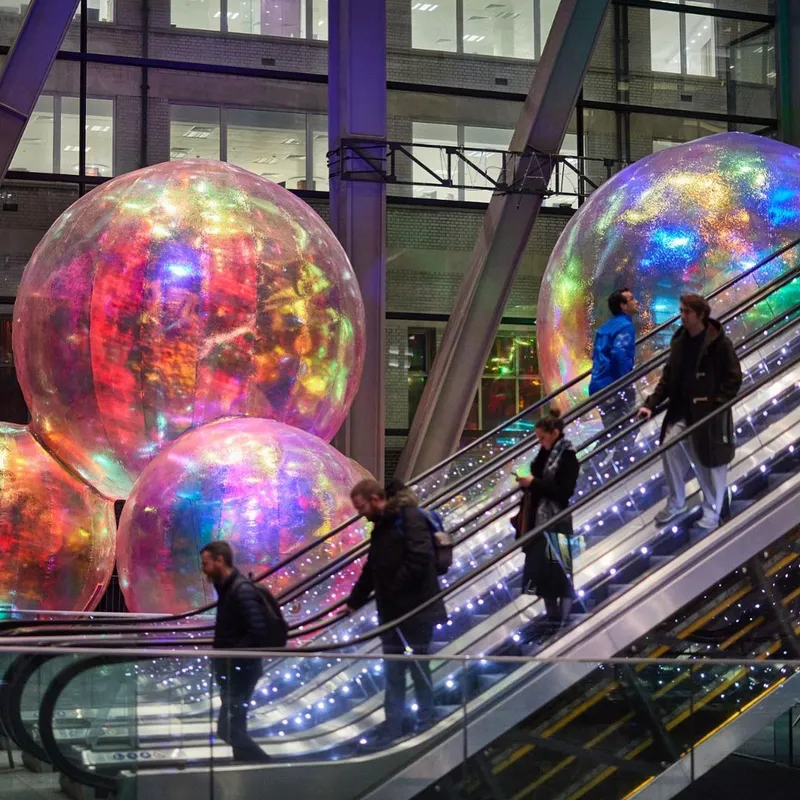 #9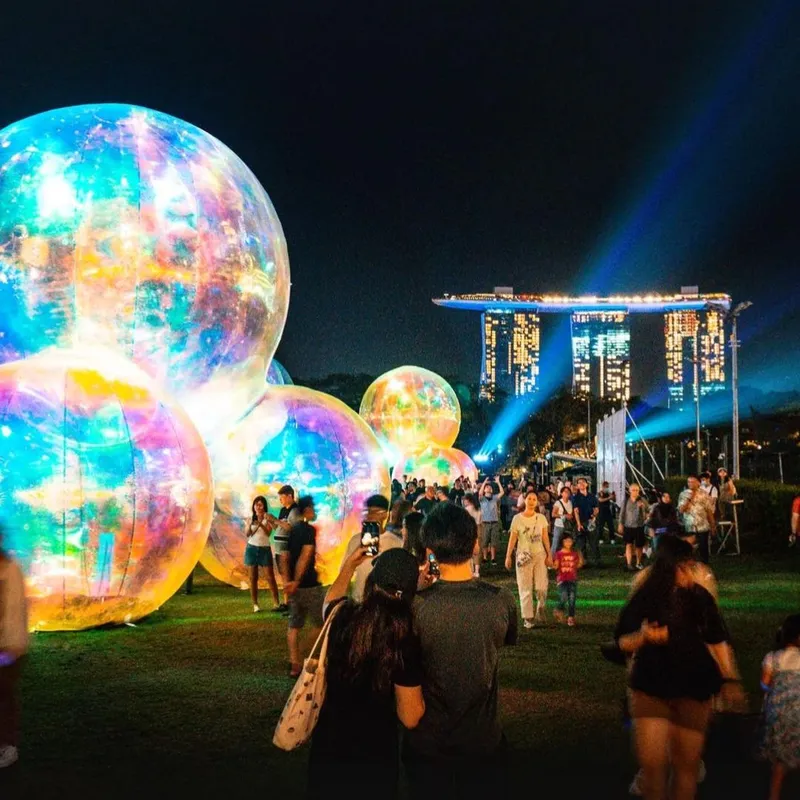 #10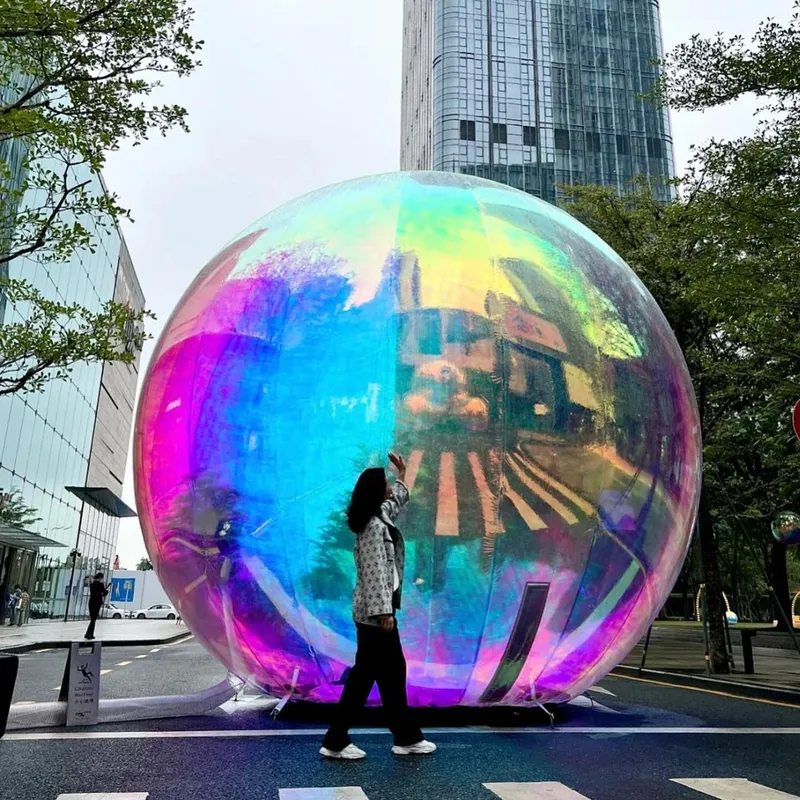 #11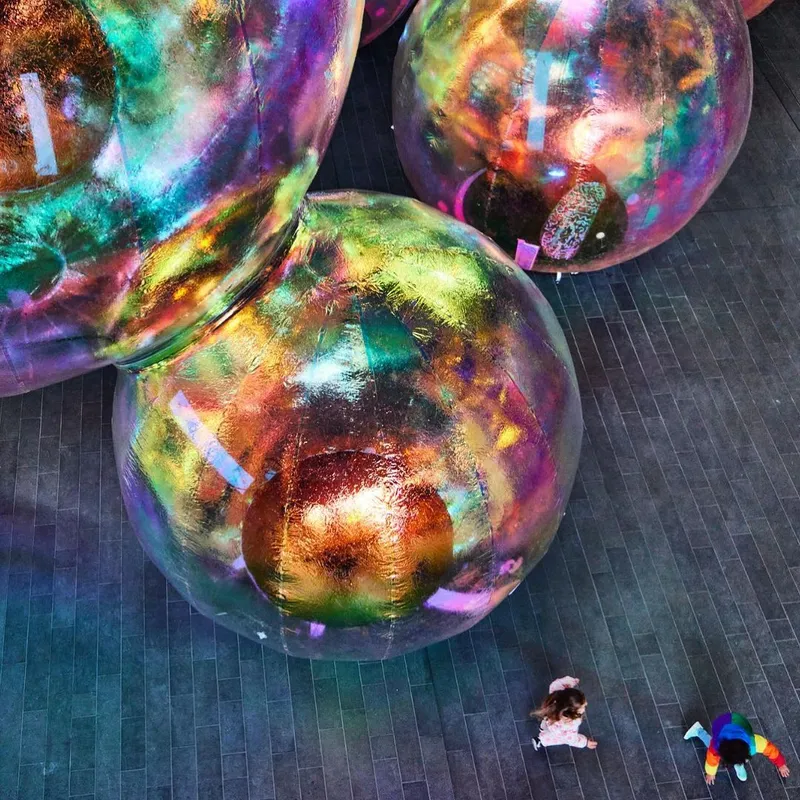 #12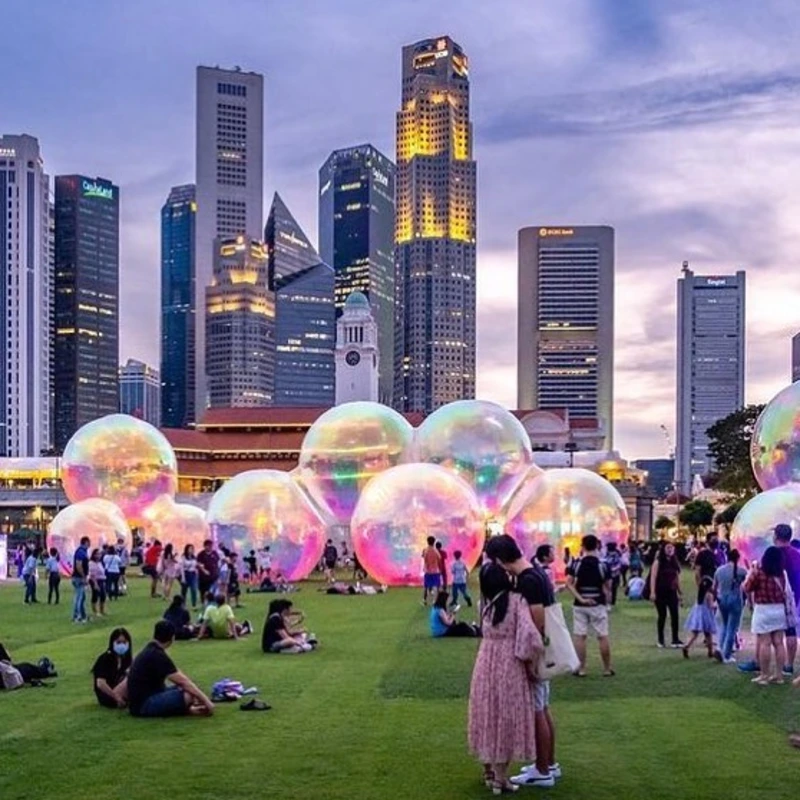 #13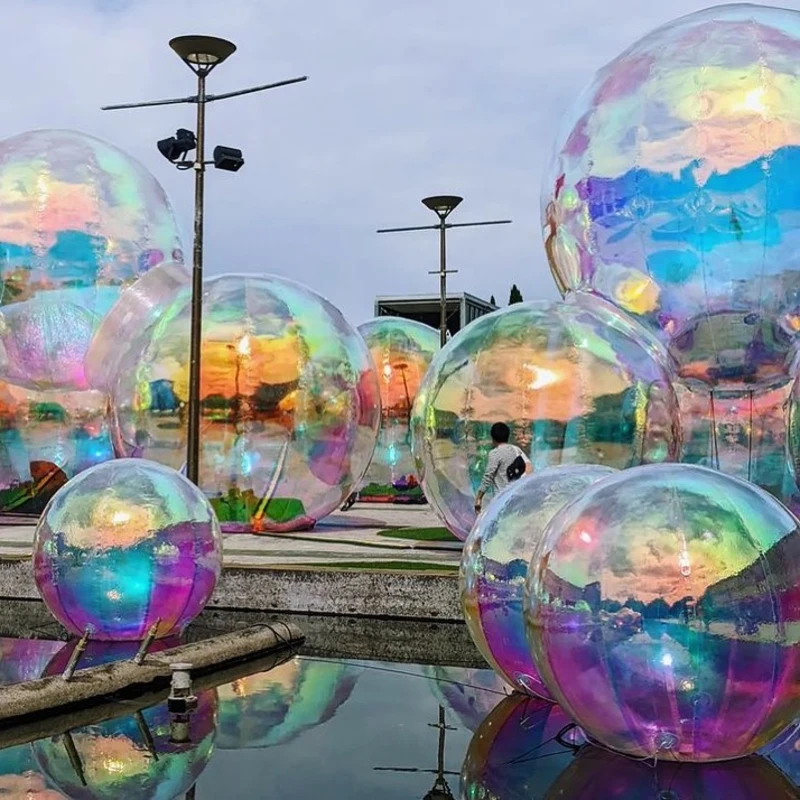 #14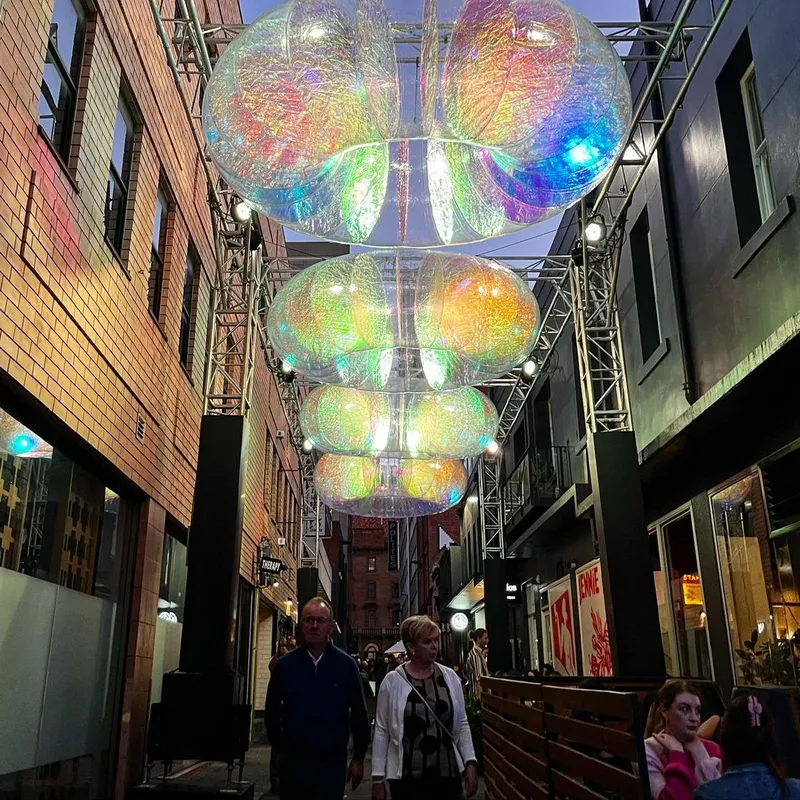 #15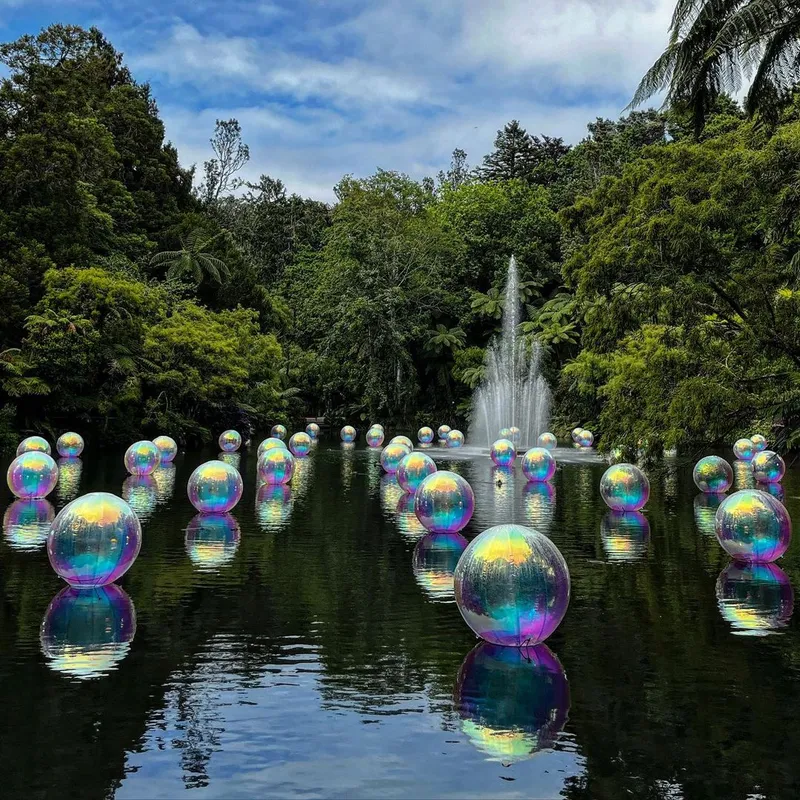 #16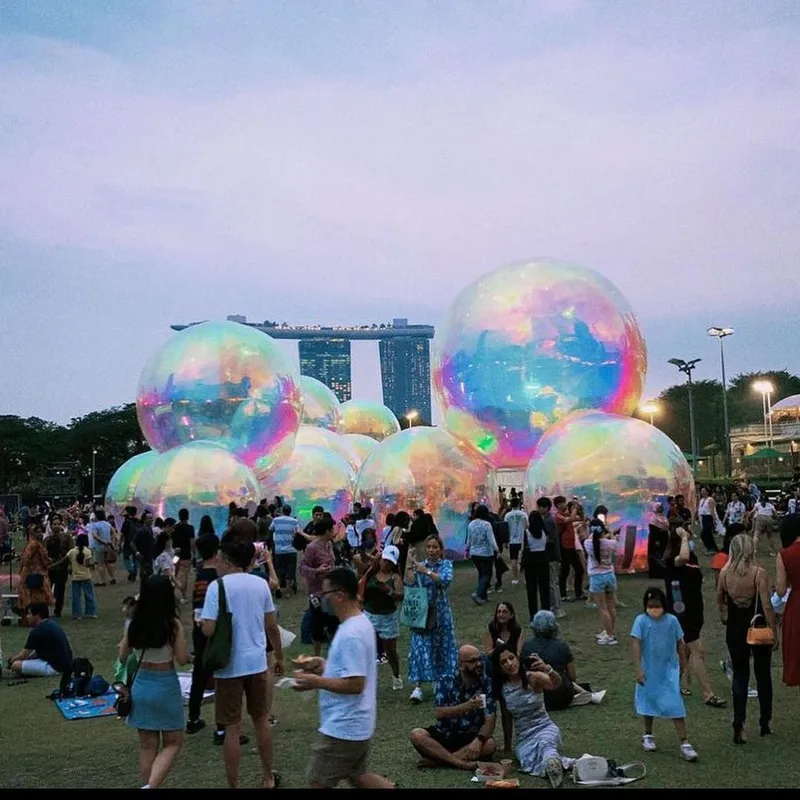 #17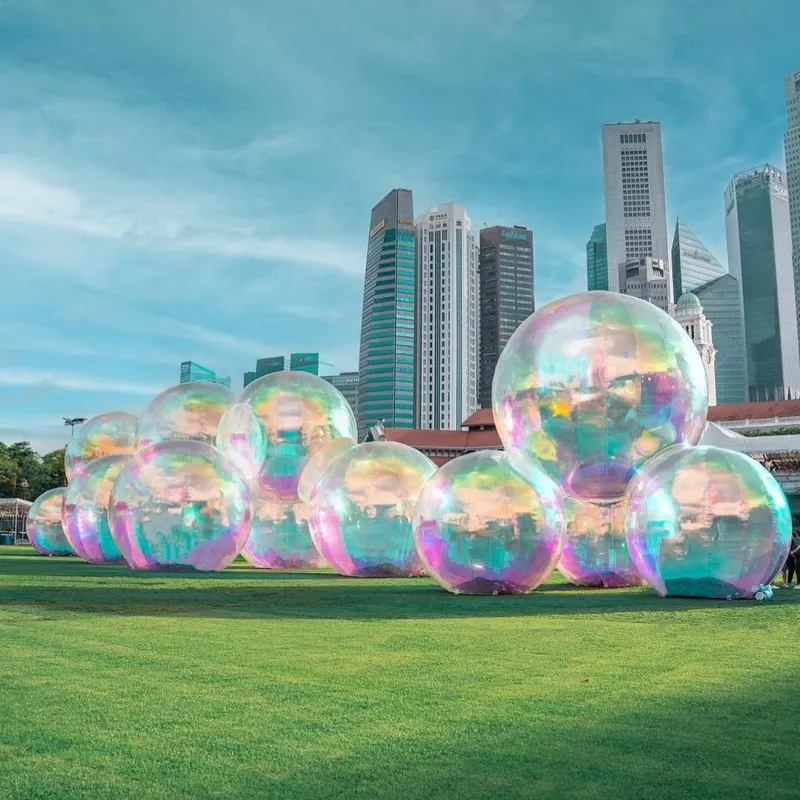 #18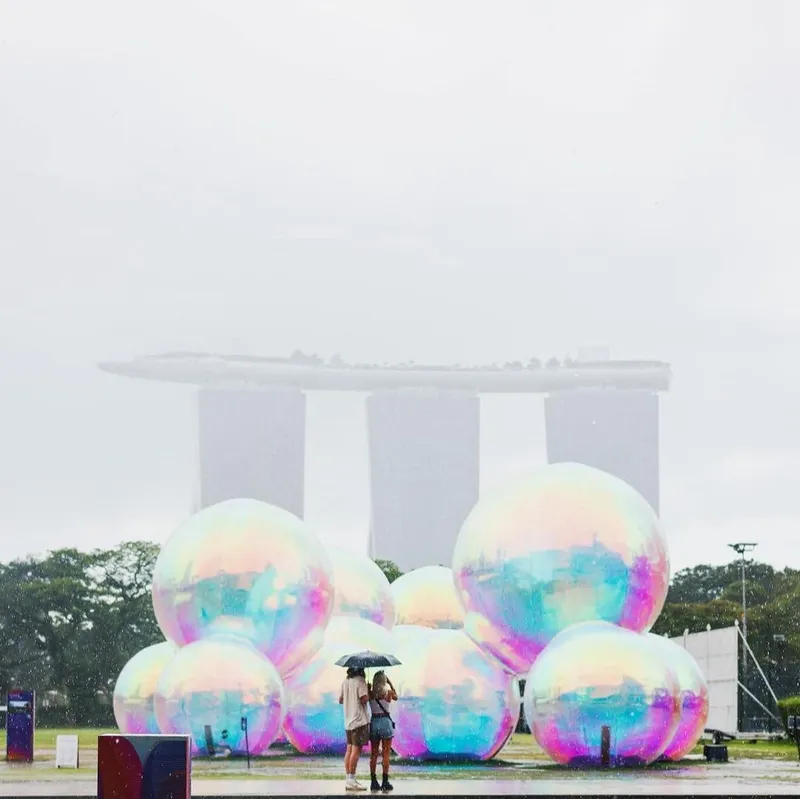 #19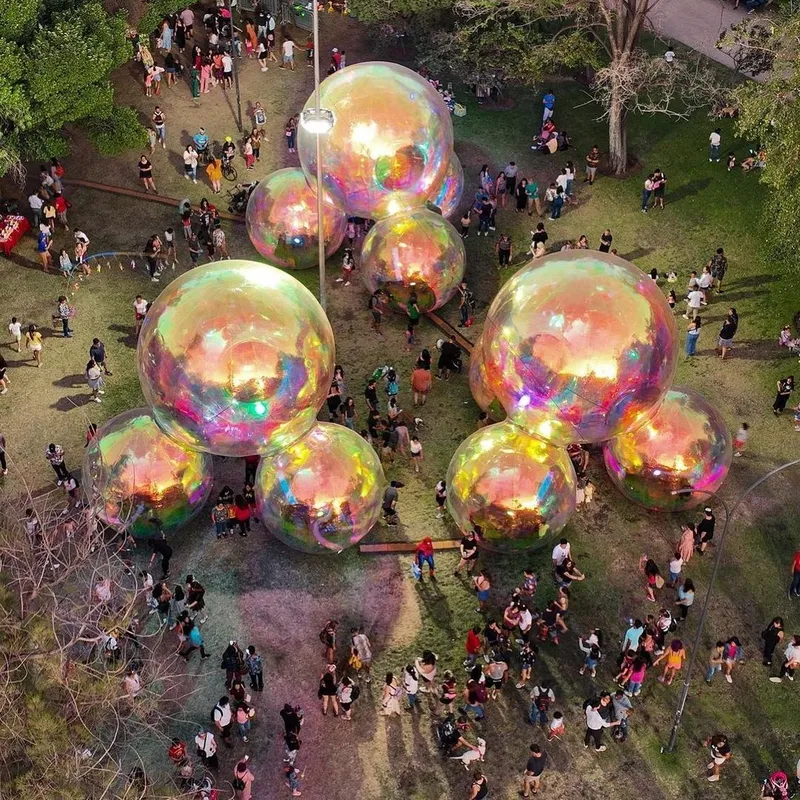 #20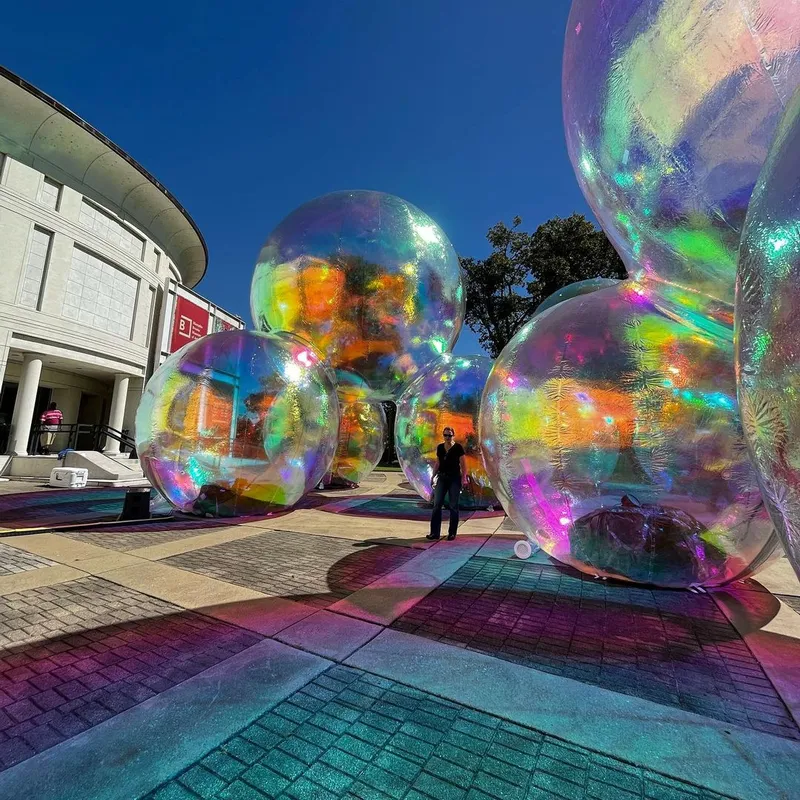 Read more here