Vintage textile patterns have always been a source of inspiration for designers, artists, and craftsmen. Obviously, these patterns showcase intricate details, vibrant colors, and historical essence that can transport the viewers to a distinct era. However, in recent years, designers have been reimagining these vintage textile patterns as laser-cut paper sculptures by creating intricate works of art.
Ibbini Studio is based in Abu Dhabi, United Arab Emirates. Julia Ibbini and Stephane Noyer have teamed up to create this award-winning partnership. Meanwhile, Julia is a visual artist and designer. Stephane is a computer scientist and maker with a passion for computational geometry.  Their focus is on creating visually captivating works that are not only aesthetically pleasing but also showcase the intricacies of pattern language and construction.
Studio Ibbini uses archival paper and veneer woods as primary materials. These materials are then layered and meshed together using a complex collaging method. The process of constructing the pieces involves a collaborative effort between humans and machines. Modern technology with algorithms is used to enhance hand-drawn designs. High-precision machines are then used to laser-cut or 3D print parts for the final build ensuring accurate results. However, the final build is always accomplished entirely by hand for a seamless and captivating finish.
Ibbini's work has been exhibited for many years at various international art fairs and festivals including Sharjah Islamic Arts Festival, Art Basel Miami, Art Miami, LA Art Fair, etc. In addition, they have earned the prestigious Van Cleef & Arpels Middle East Designer Prize for the Symbio Vessel Sculpture series in the art world.
More Infor & Photo Courtesy: Website | Facebook | Instagram
#1 Reimagine of Vintage Textile Patterns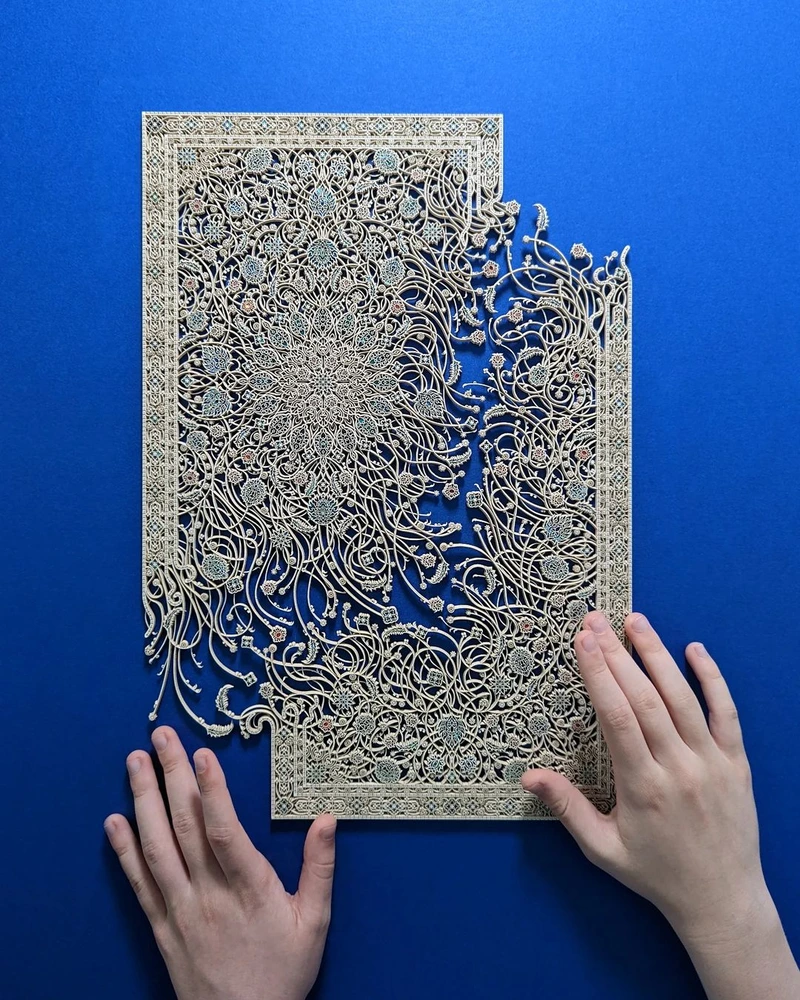 #2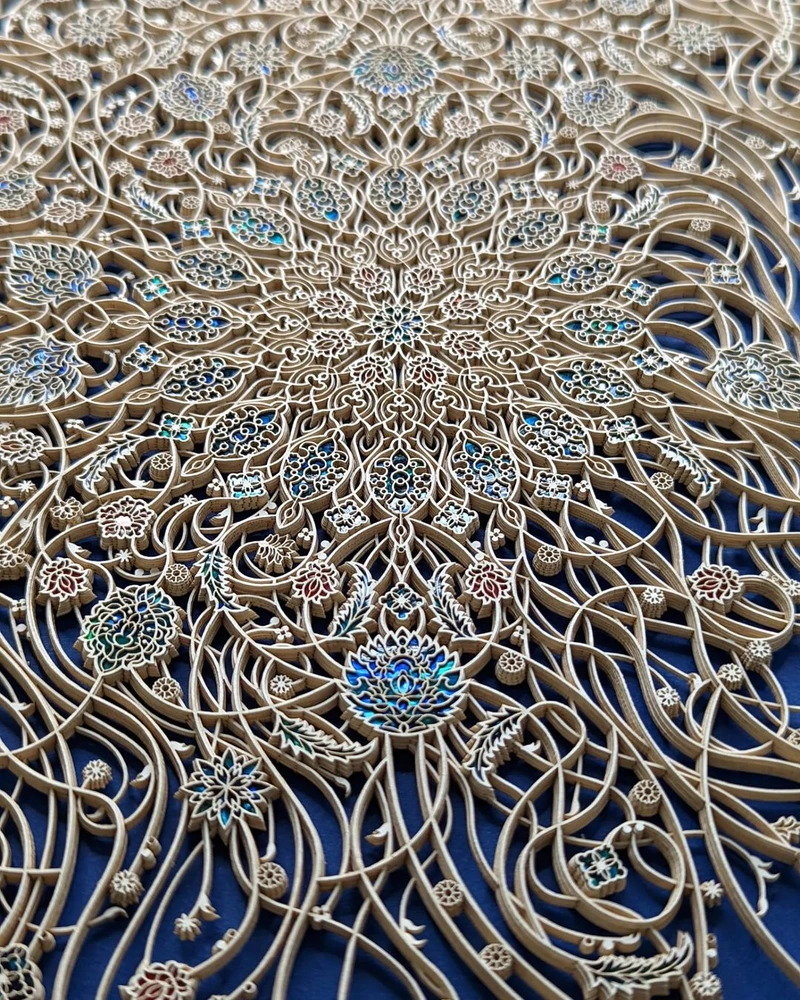 #3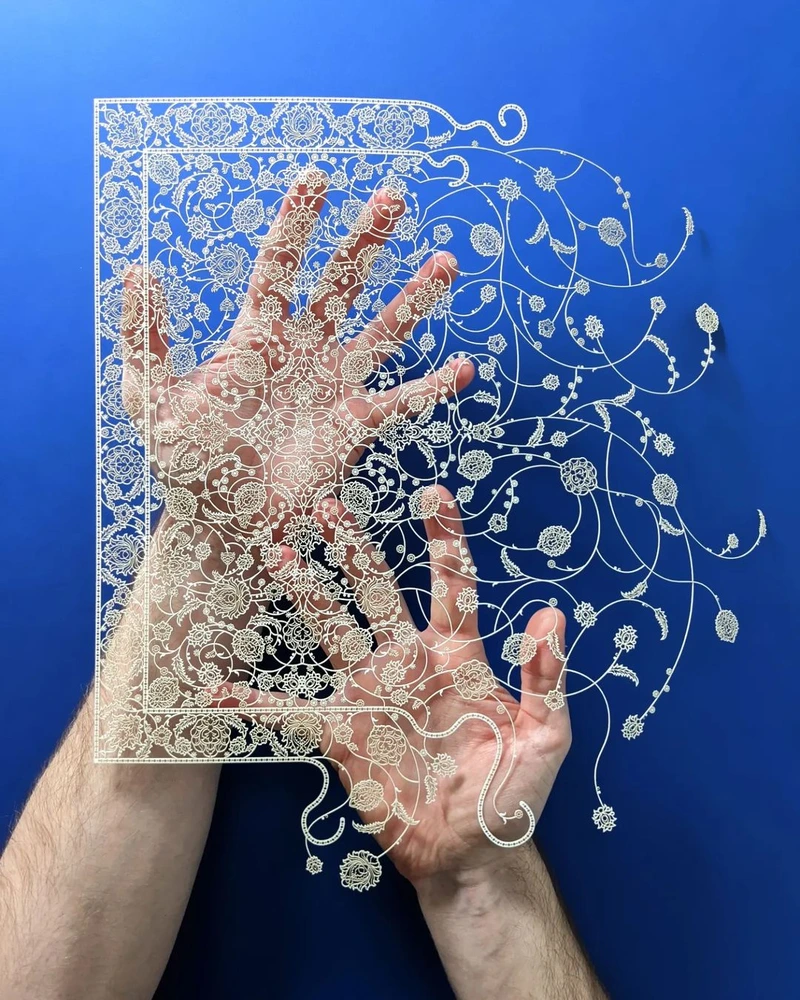 #4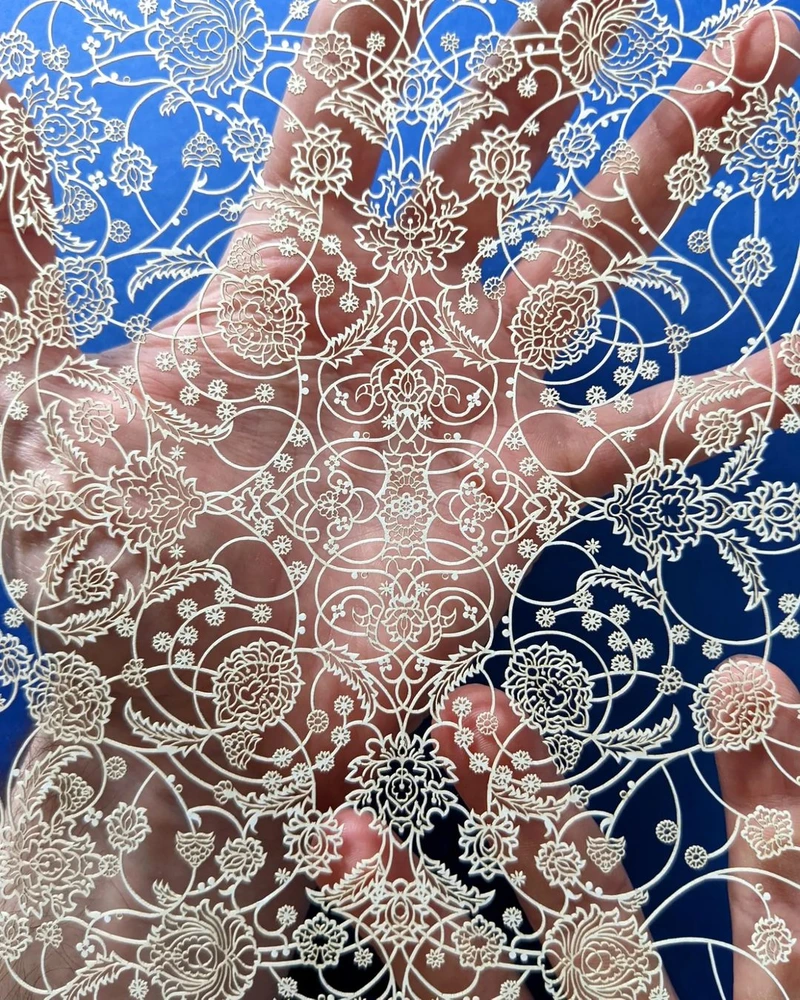 #5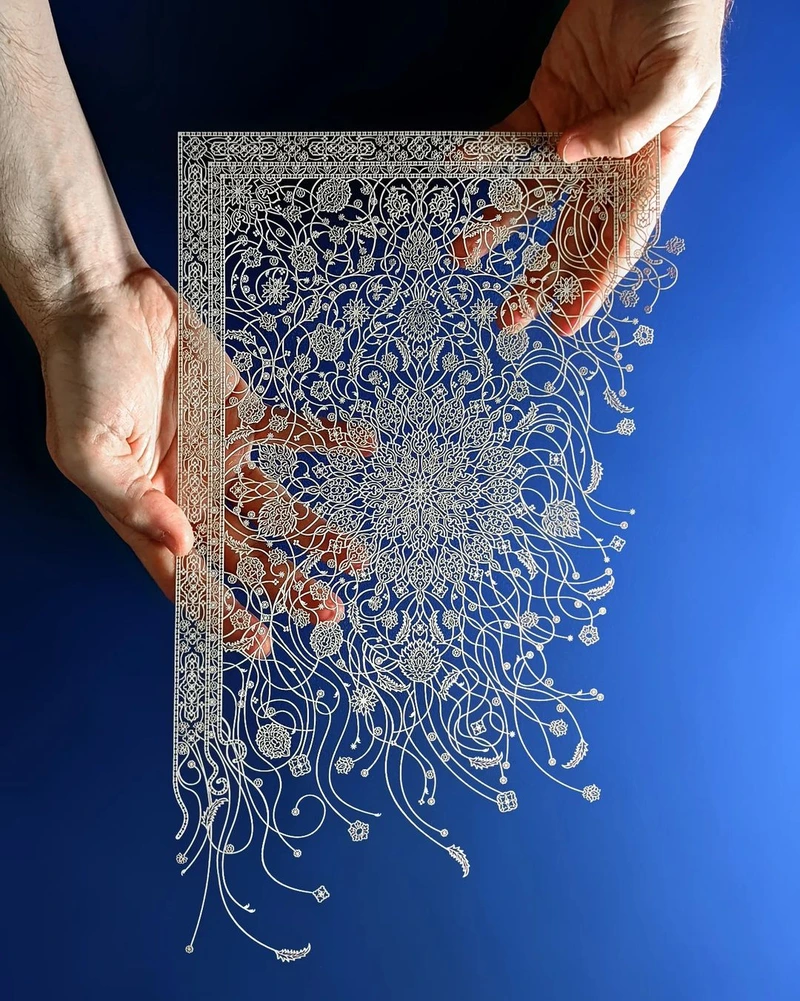 #6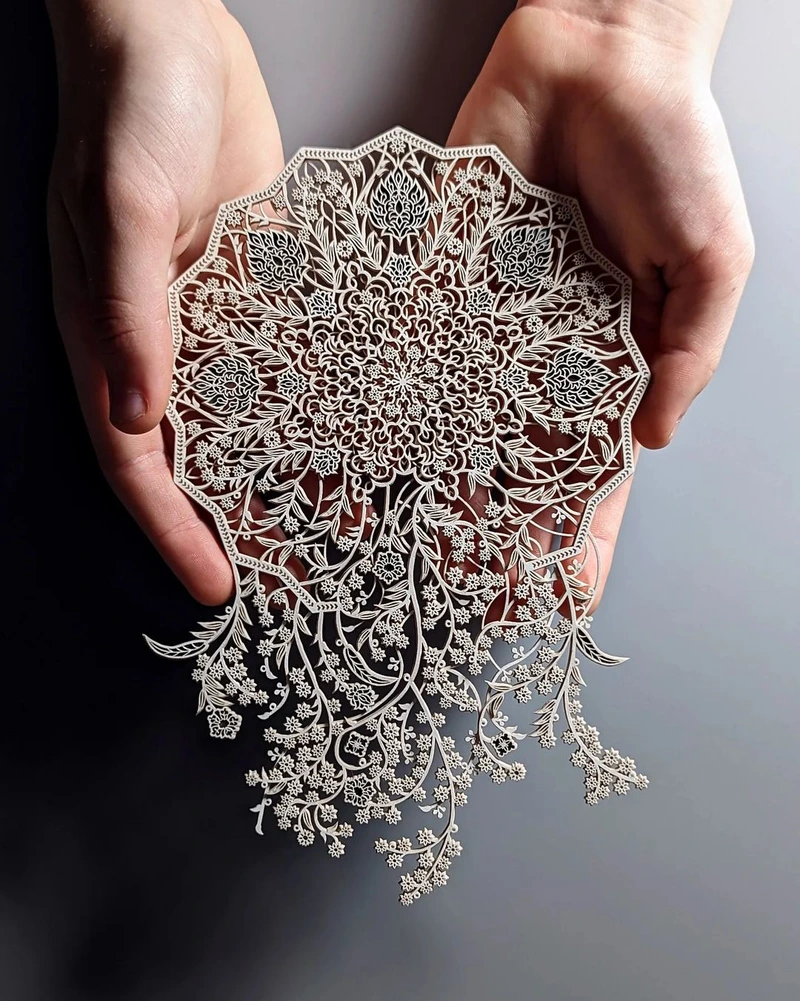 #7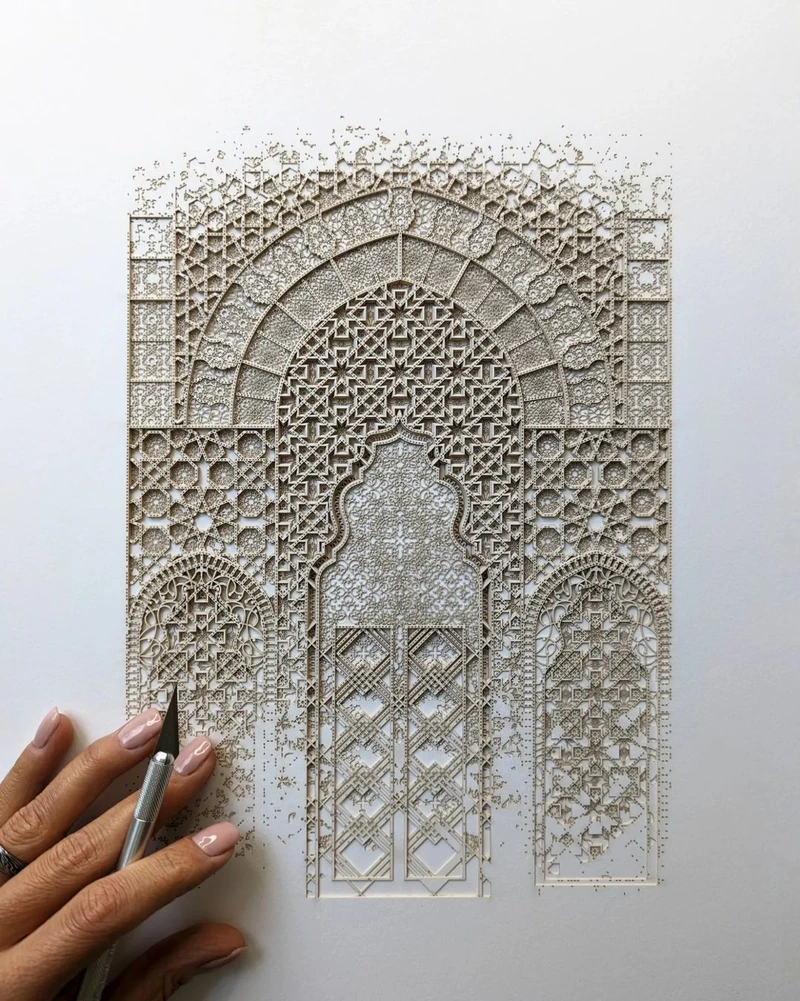 #8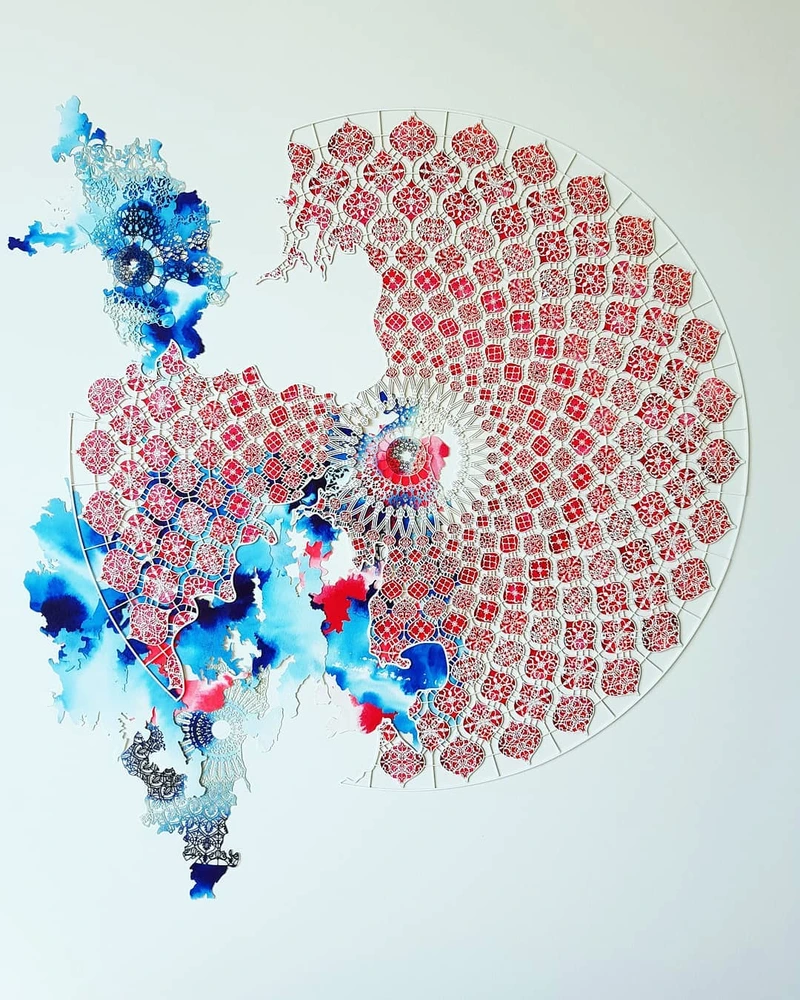 #9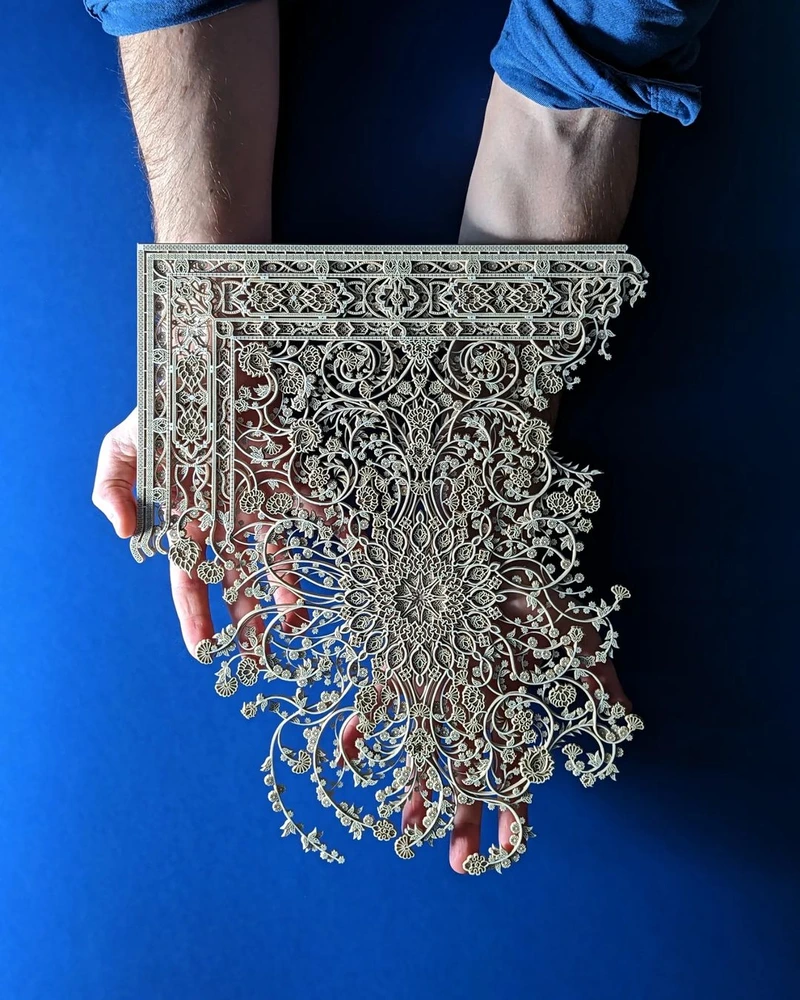 #10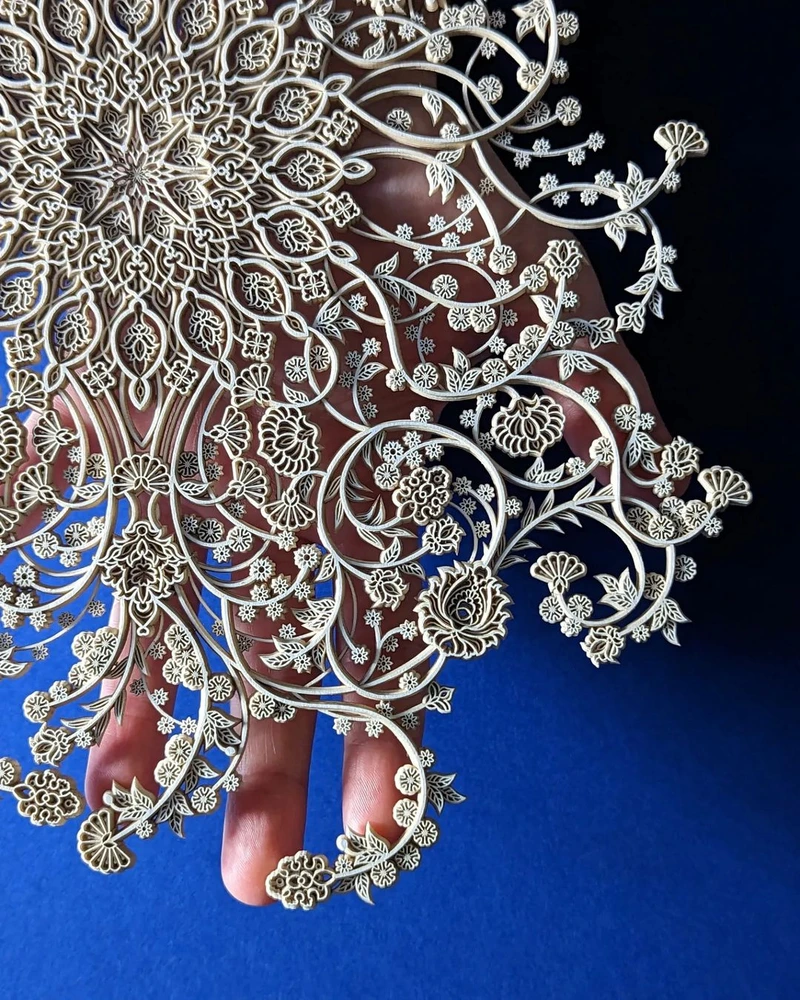 #11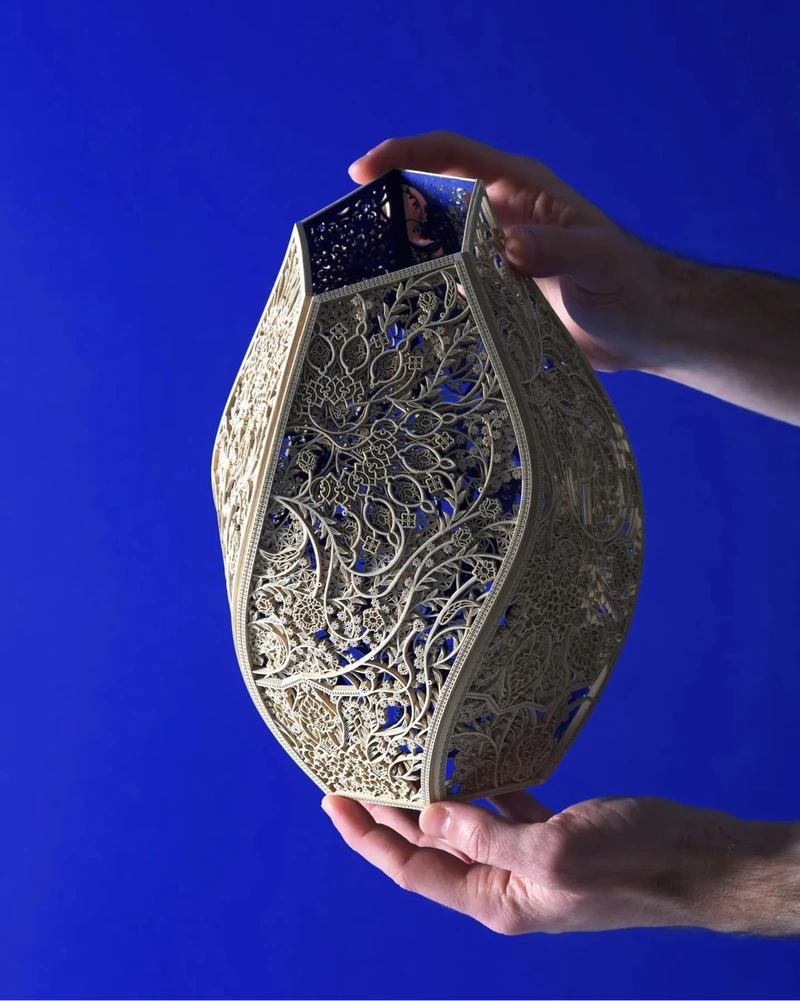 #12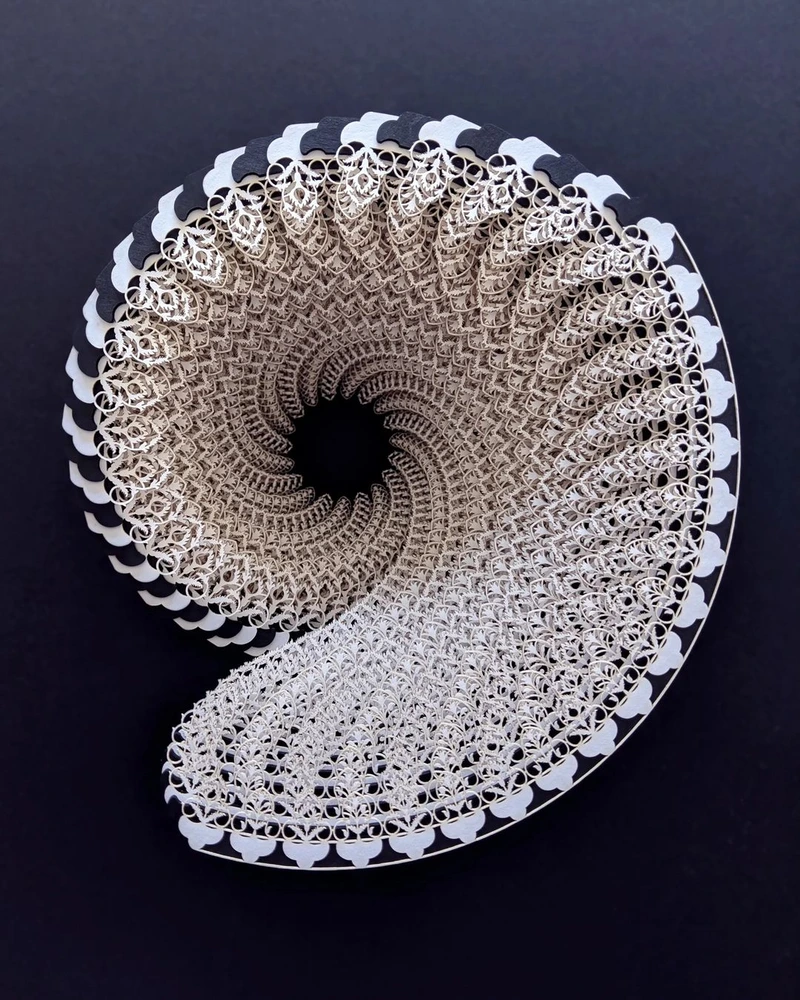 #13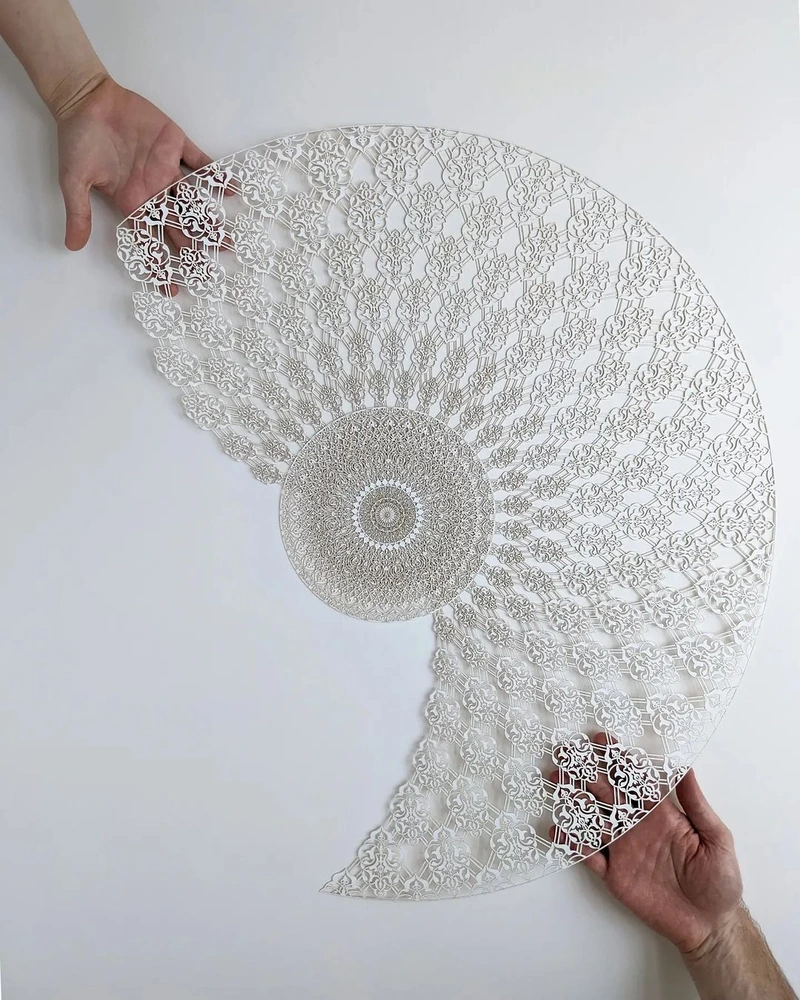 #14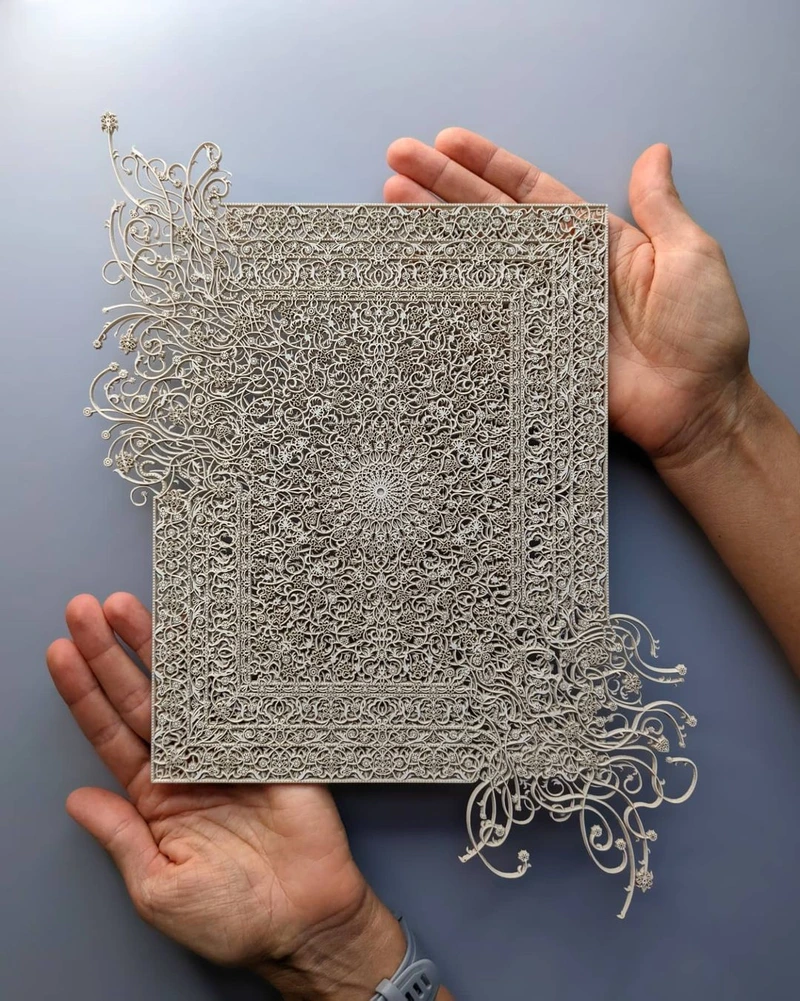 #15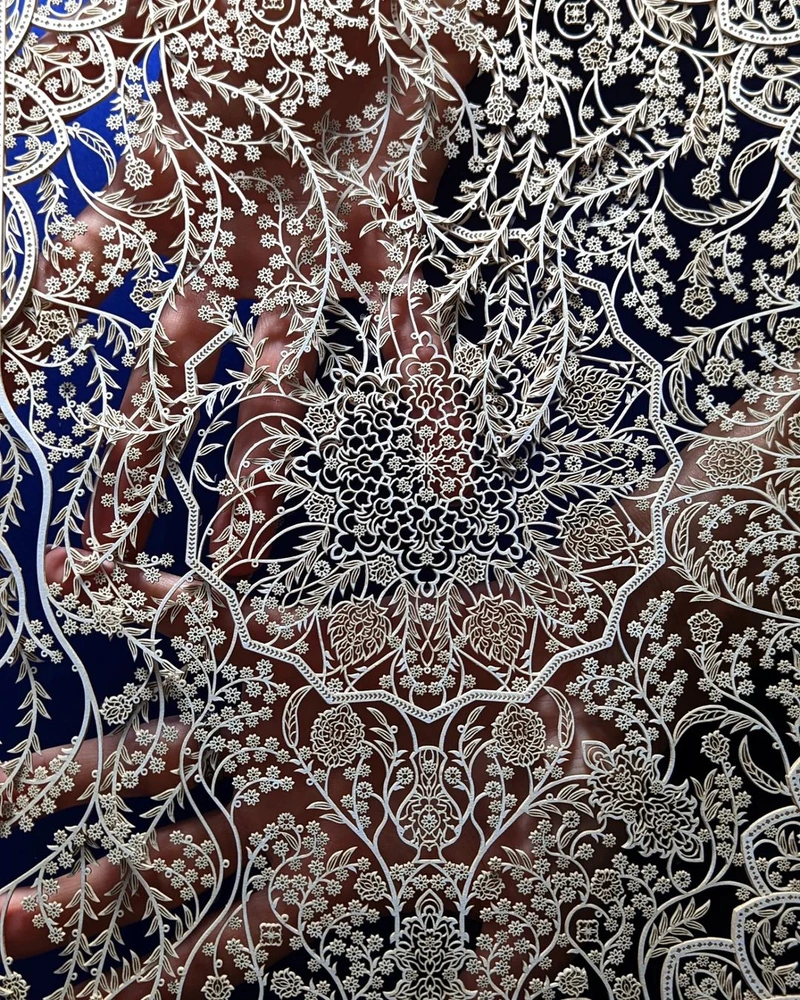 Read more here