Shanghai has a population of over 27 million and is one of the most polluted cities in China. By comparison, Shanghai is a city with a much larger population than the population of all of Australia combined. It is very important to consider for breathing and living in a city like this since the air is not healthy. Taking all facts for consideration, Koichi Takada Architects have come up with an innovative project to recreate natural objects using artificial materials. This forthcoming project is not just an exercise in maintaining and enhancing the biodiversity of the city. It is also, a study of how architects approach new buildings in an urban environment.
"Solar Trees" is the name given by Koichi Takada Architects to this market which to be opened soon. You can see this project by walking along the streets of Minhang District, 20 km southwest of Shanghai. In early 2022, there will be 32 "architectural trees" with a canopy over the new market. Here, they are supported by wooden branches above the footpath which provide shelter and shade to the chambers below. A three-story mixed-use development of 3450 square meters of "architectural trees" will feature solar panels in their translucent canopies, which provide power to the market. According to Takada, in less than a decade, this artificial canopy will blend into the branches of 50 trees and thousands of other native trees and shrubs planted as part of a comprehensive master plan.
More Infor and Photo Courtesy: Website | Instagram
#1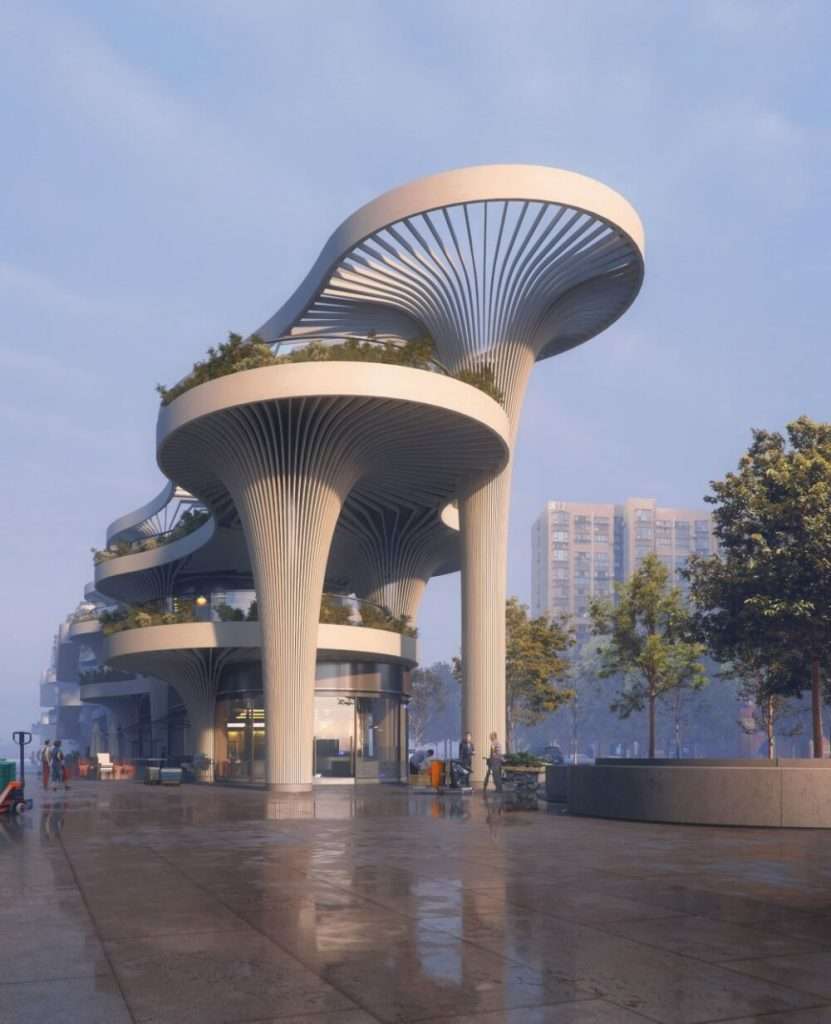 Takada further says "So sometime in the future, you can imagine our Solar Tress blending to the scale of the surrounding tress and eventually disappearing until you can't see the difference between artificial and natural."
According to him, architecture is one of the tools that can use to tackle climate change and influence the good of the world. He says "Traditionally, the architect's prone to complete and create this whole battle, but it's really not about the competition. It's about doing this together, about coming on board and tackling climate change together."
#2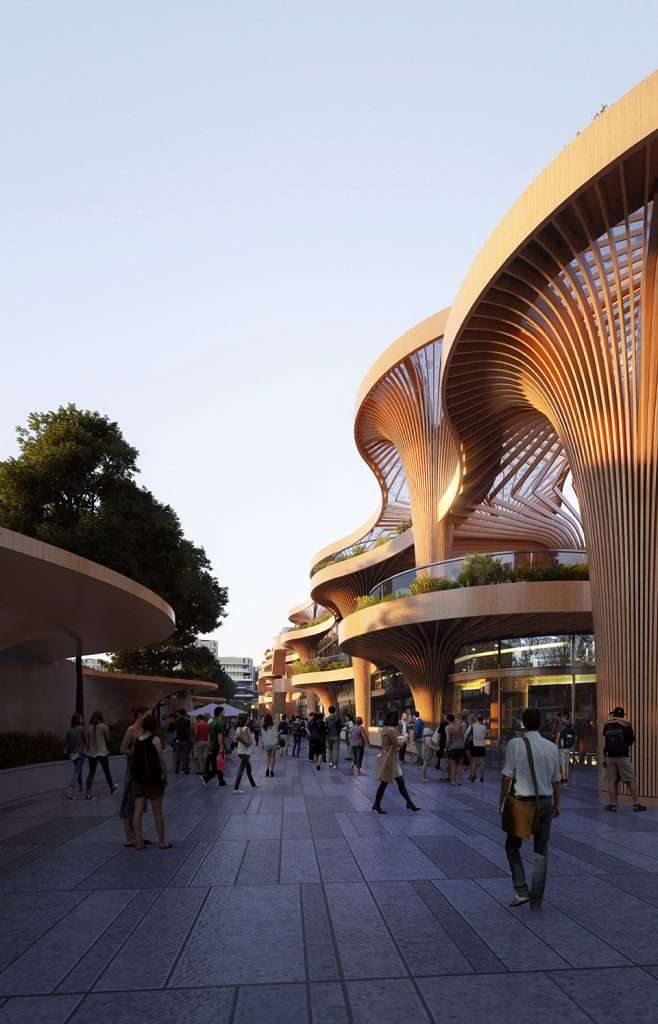 These architects hope to neutralize all carbon emissions by 2030. China will do the same by 2060. Thus, this solar tree market is a step in the right direction. Although it is an artificial, it acts as a natural environment and gives the impression of being at rest and relaxed like the Gongqing Forest Park nearby. After completion of the building, modular stalls will be located on the ground floor, which will make the guests feel at home in the Chinese tradition. These architects hope to create a sensation of 'shopping outside, under a forest' that reminds shoppers of the traditional Chinese market by planting in abundance. At the same time, it is a place where social and cultural meetings can be held. It is a private or non-paid open field.
The architect says "And finally, but importantly, it doesn't just profit the owners or developers, but the people and local economy around it. It's a new marketplace that will be run similar to the traditional ways of running a business."
#3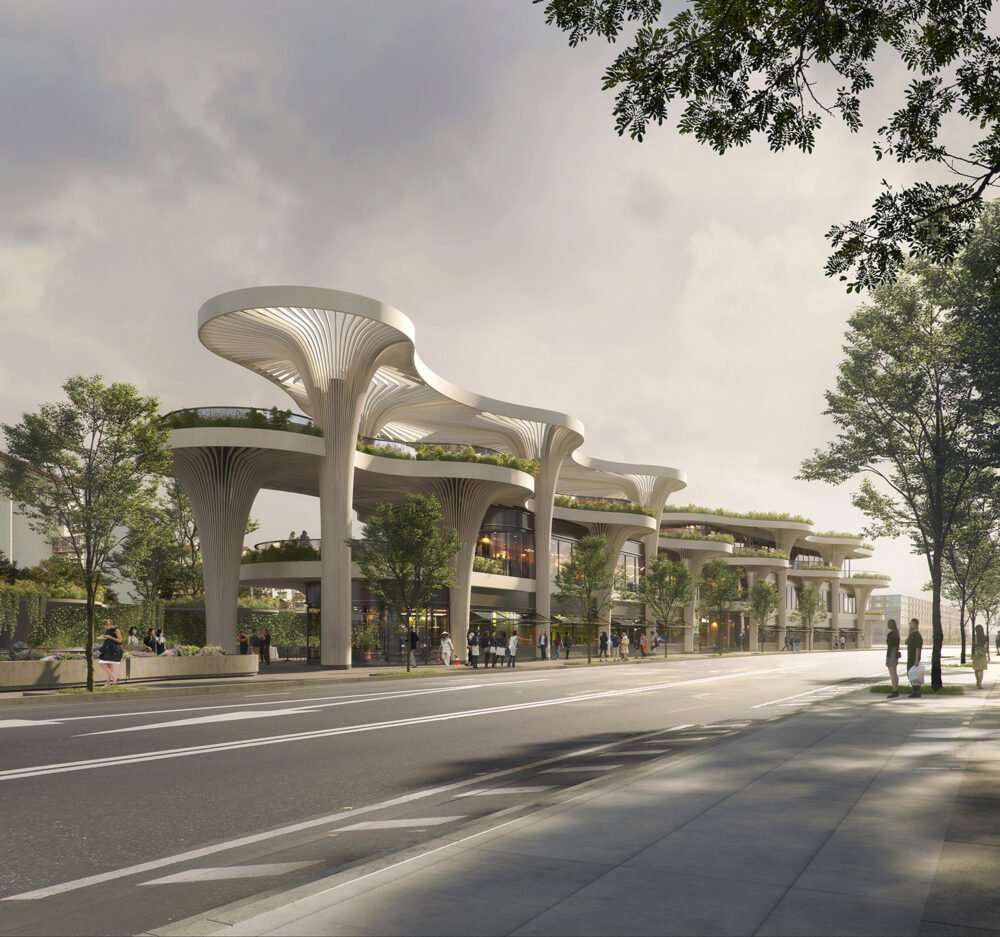 #4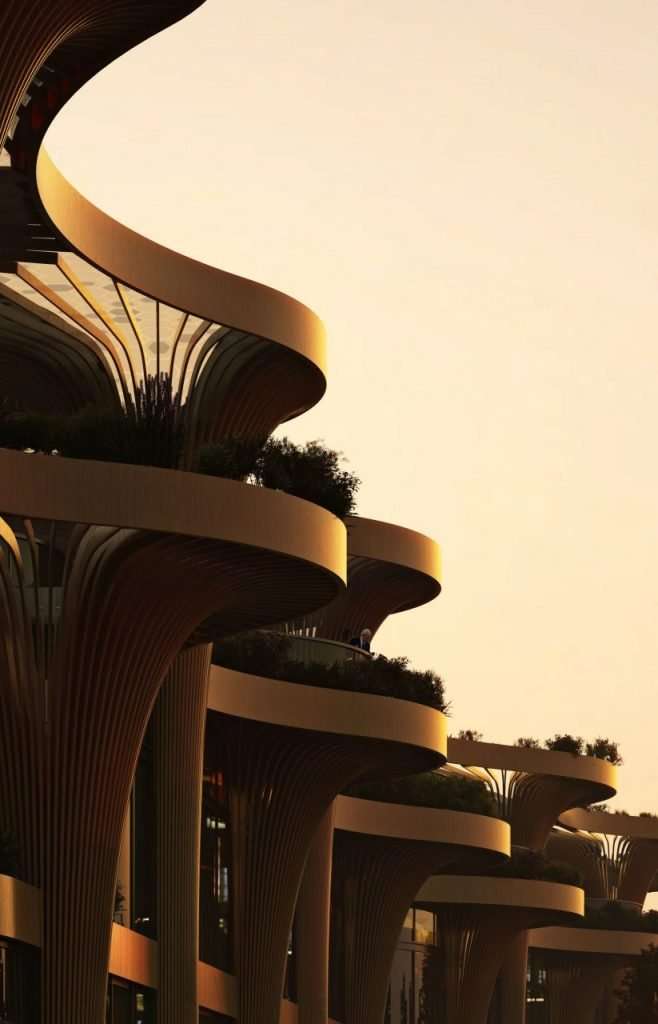 #5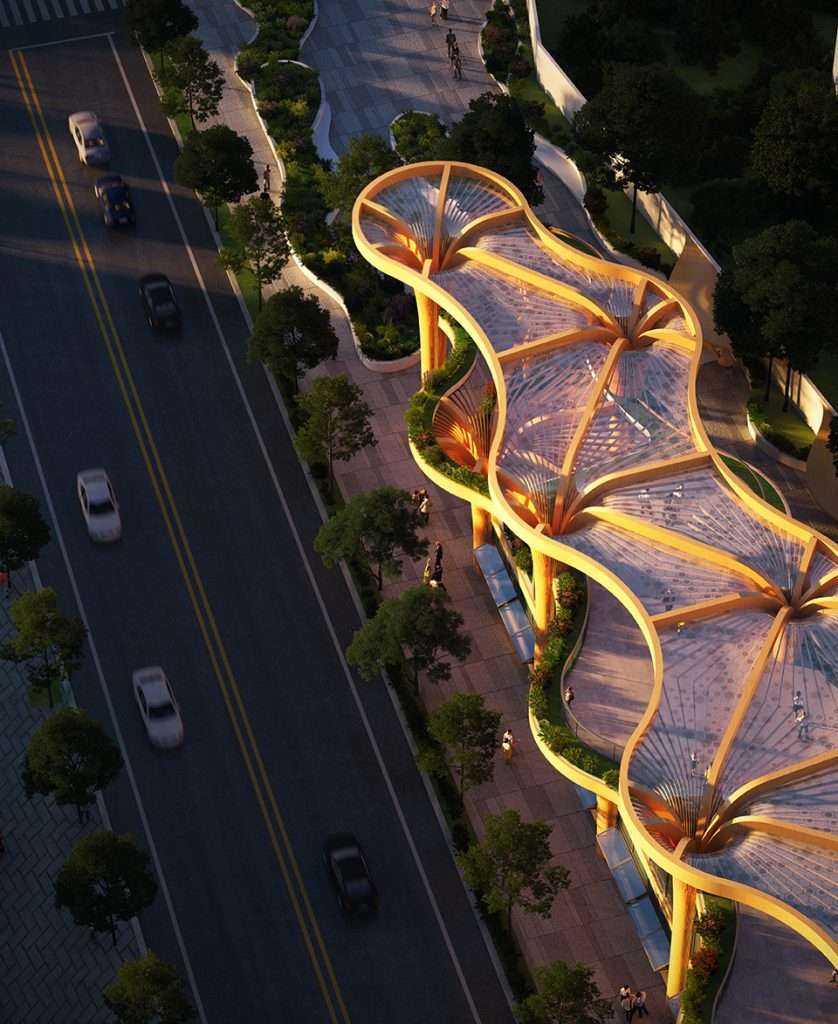 #6