In this digital world, where everything seems to move in an incredibly fast-paced lifestyle, it is nice to take a moment and appreciate the beauty of something that is slow and deliberate. You pause for a moment and take a look at something captivating, something mesmerizing, something fascinating to our eyes. Like the delicate lines and patterns found in paper art works. The result are delicate and often colorful pieces that take long hours or even days to complete.
Lisa Lloyd is a multi-talented artist who lives in the UK. An amazing lady who is versatile whatever fields of interest she's into. Her passion for learnings comes naturally from her heart, from her great desire of expressing her innermost thoughts and emotions, from her love of Nature and she does all for the glory of God.
The visual arts presented by Lloyd focused on her skills for paper art sculpture. The intensity of her stunning creation taking consideration the message she wants to convey, starts when she gathers a choice of different types of colored paper giving every color its value. Her wide range of technique involves intricate cutting of multiple long narrow pieces of paper, folding, combining a burst of colors and meticulously shapes into her desired images, in this particular instance of "abstracted birds" in its swirling movements. These pieces are produced with a thin layer of paint which gave them an ethereal quality making them seem they are alive. She portrays a glimpse on how birds respond to life's stimuli be it happiness, contentment, painful, anger and in fear moods. Just like a human behavior facing the reality of life's existence. We too, are not strange from their ways.
Lloyd has been creating beautiful work of art for two decades. She has been able to capture the striking behavior of birds, its appearance and their natural habitats. Each work is incredibly detailed, unique in its kind. Lloyd's creations have been exhibited in museums and galleries around the world.   
More Infor & Photo Courtesy: Website | Instagram | Facebook
#1 Lloyd's Stunning Paper Art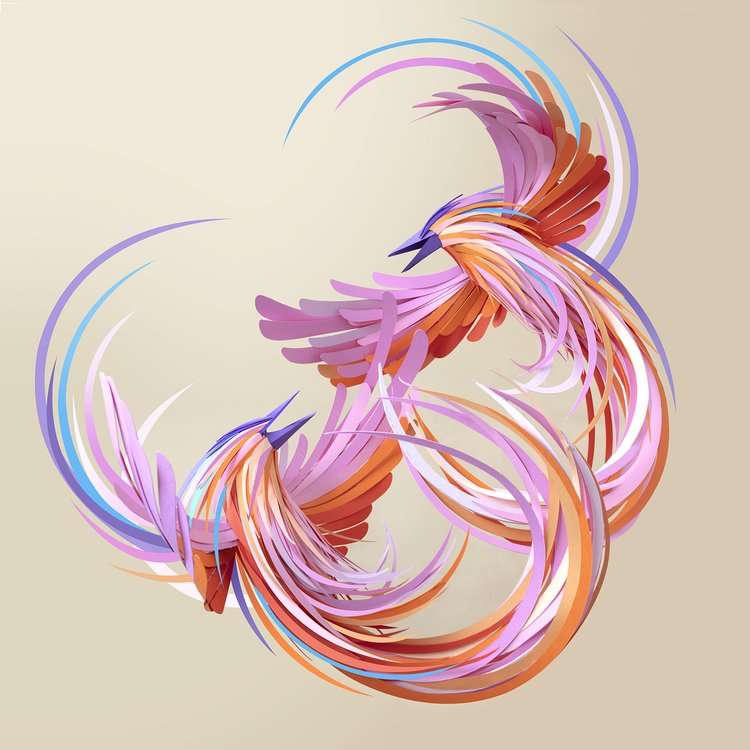 #2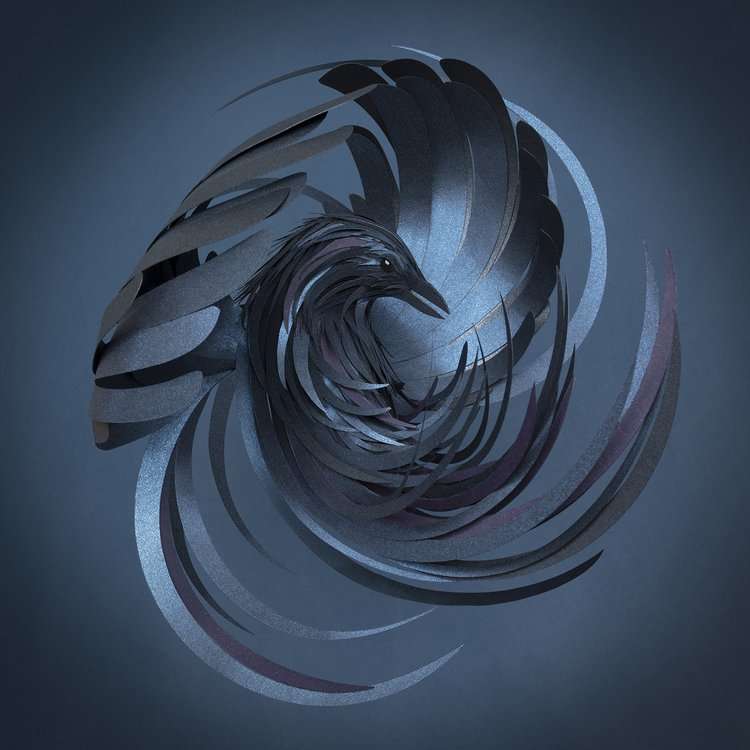 #3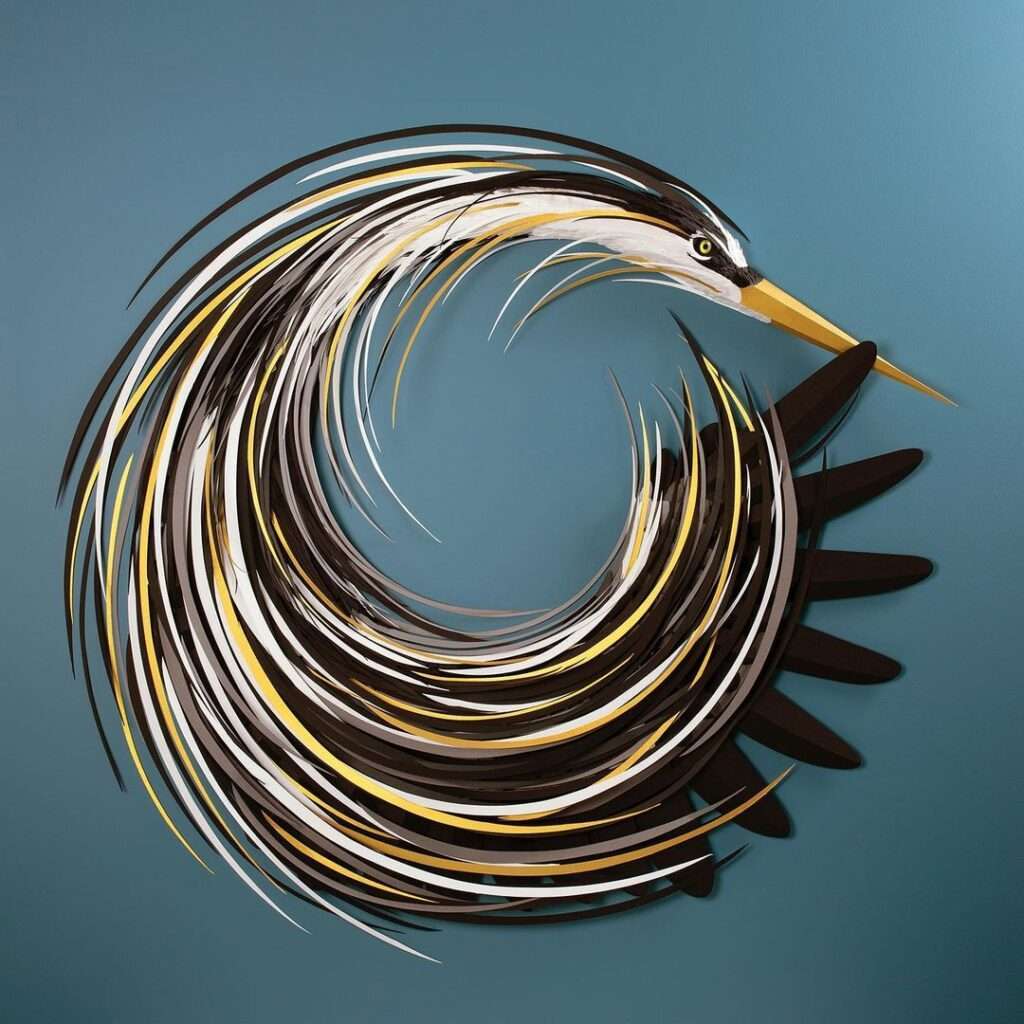 #4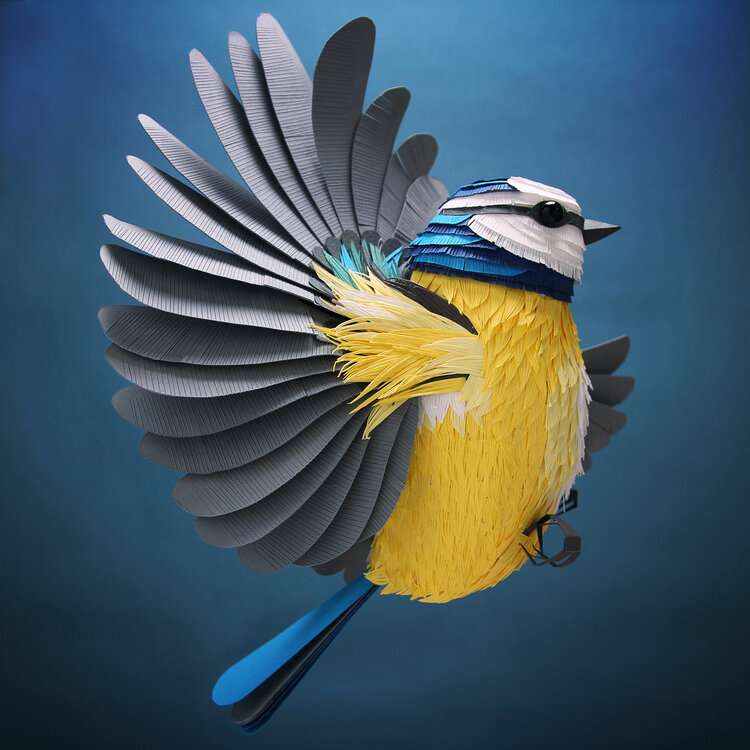 #5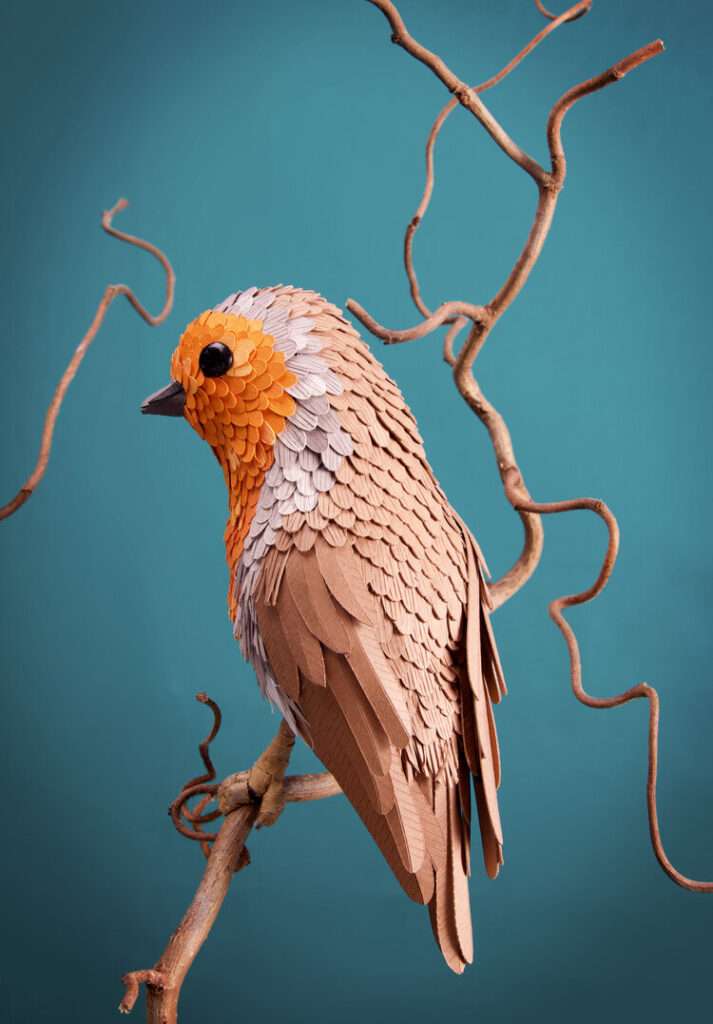 #6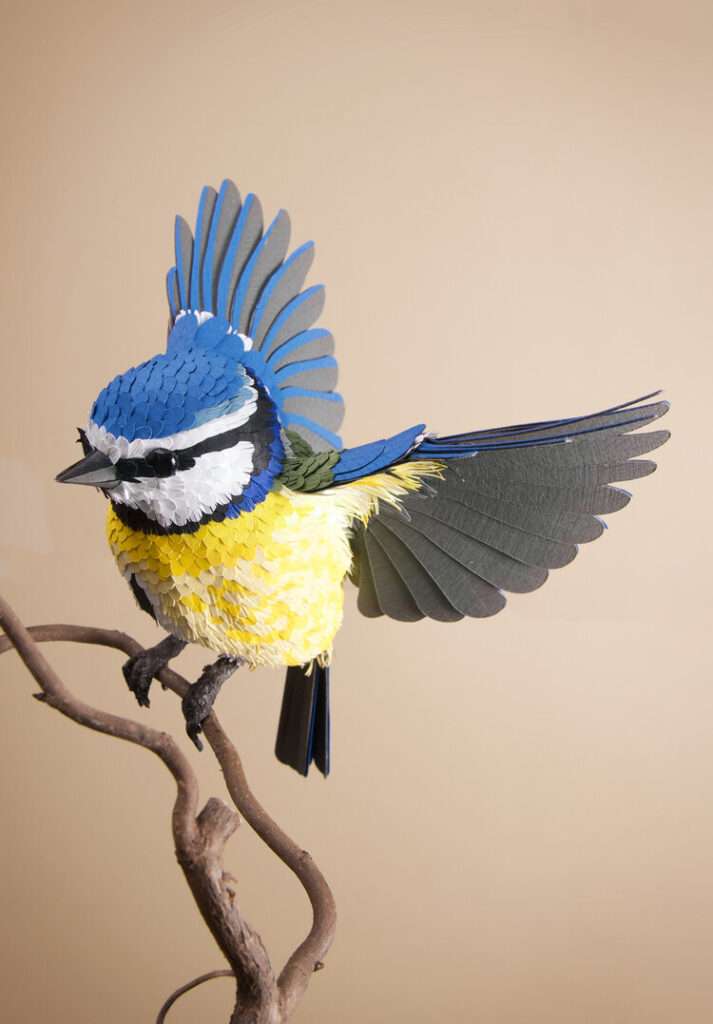 #7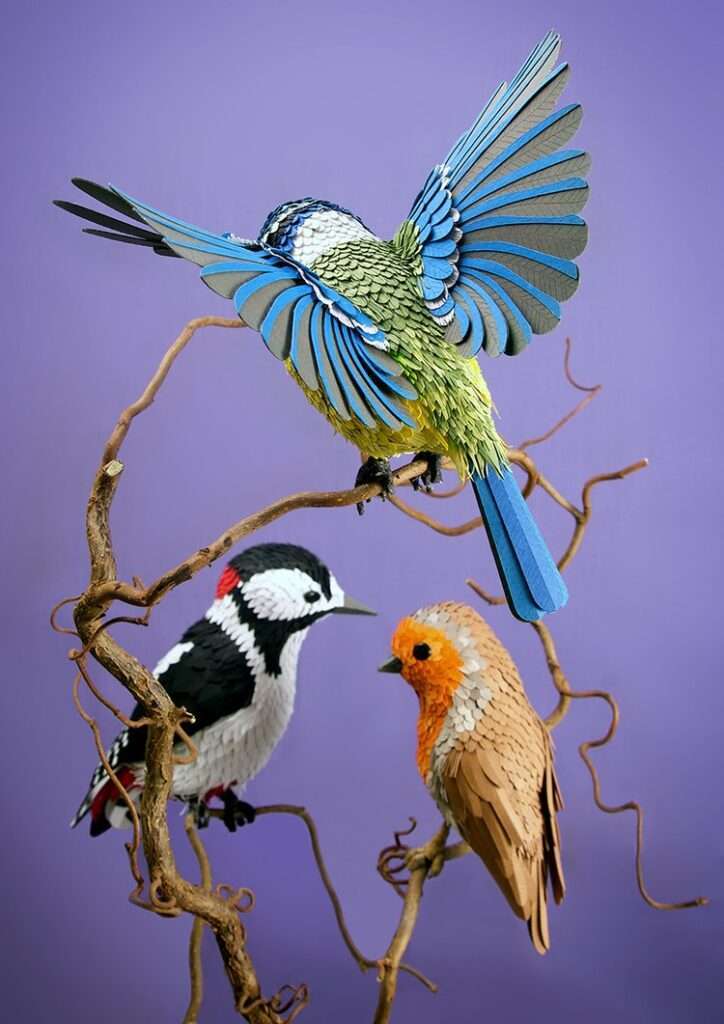 #8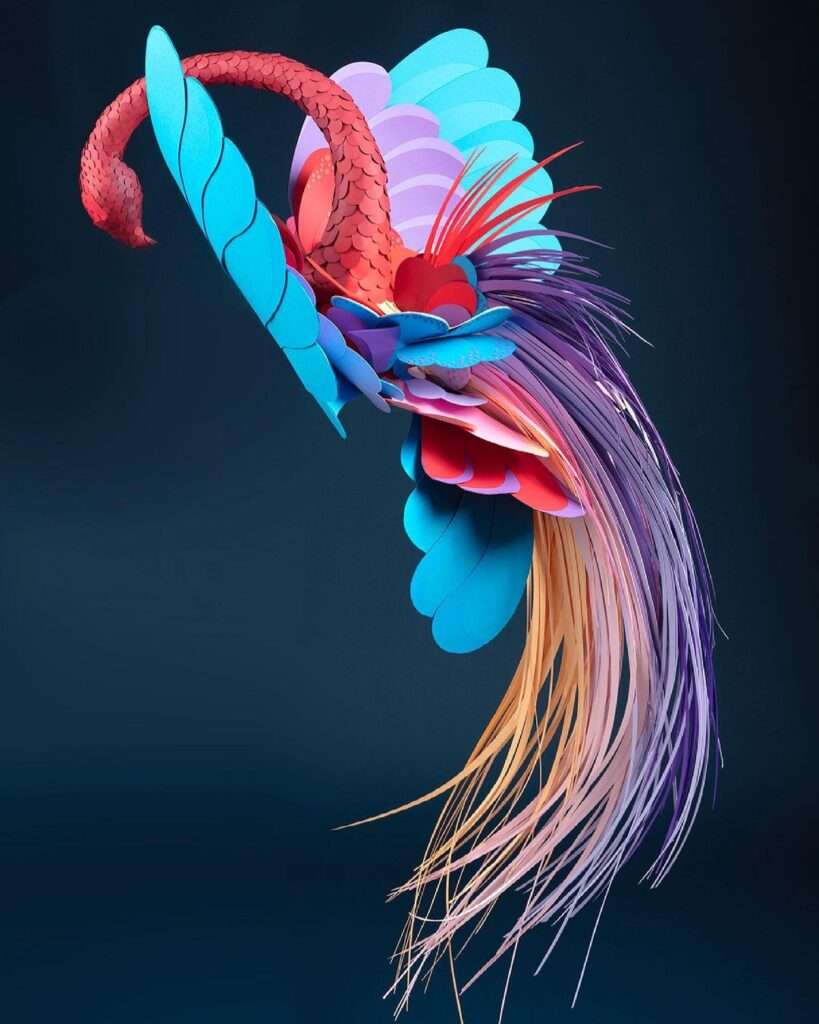 #9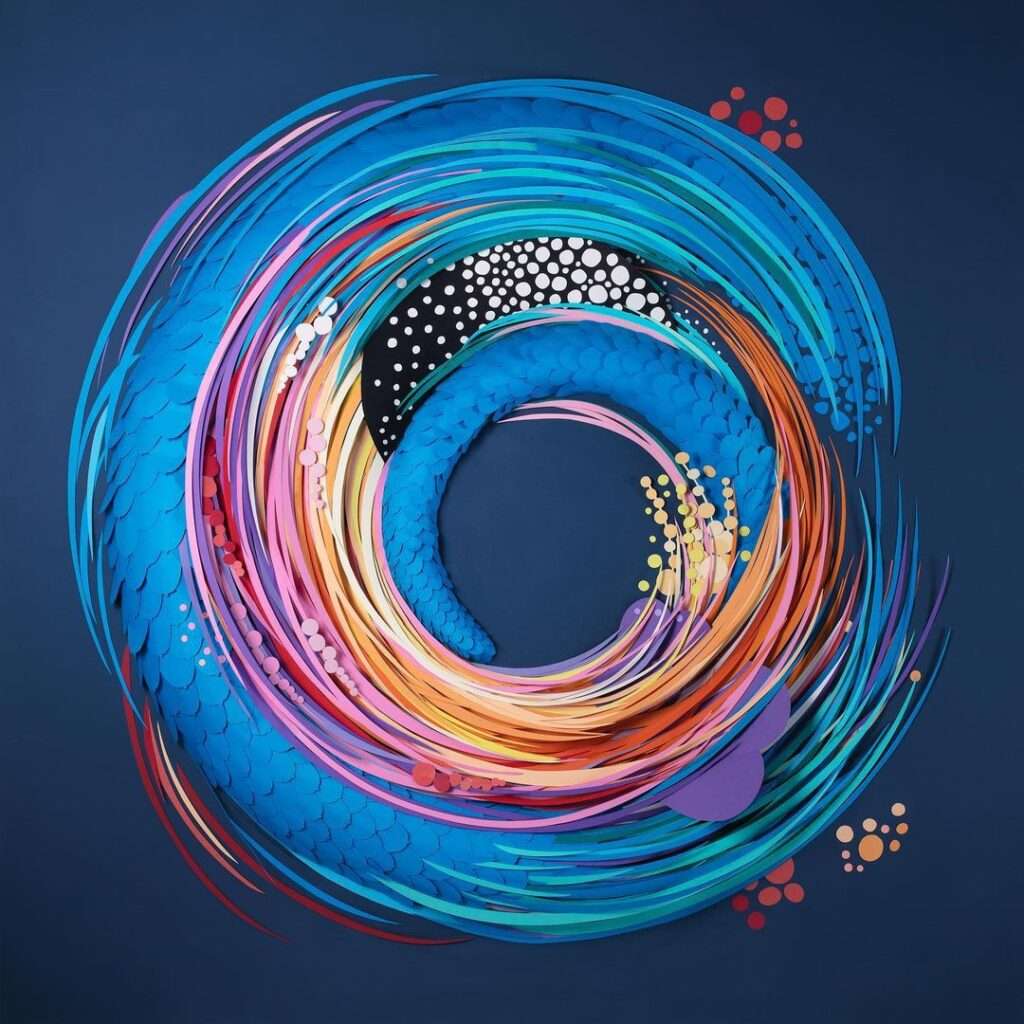 #10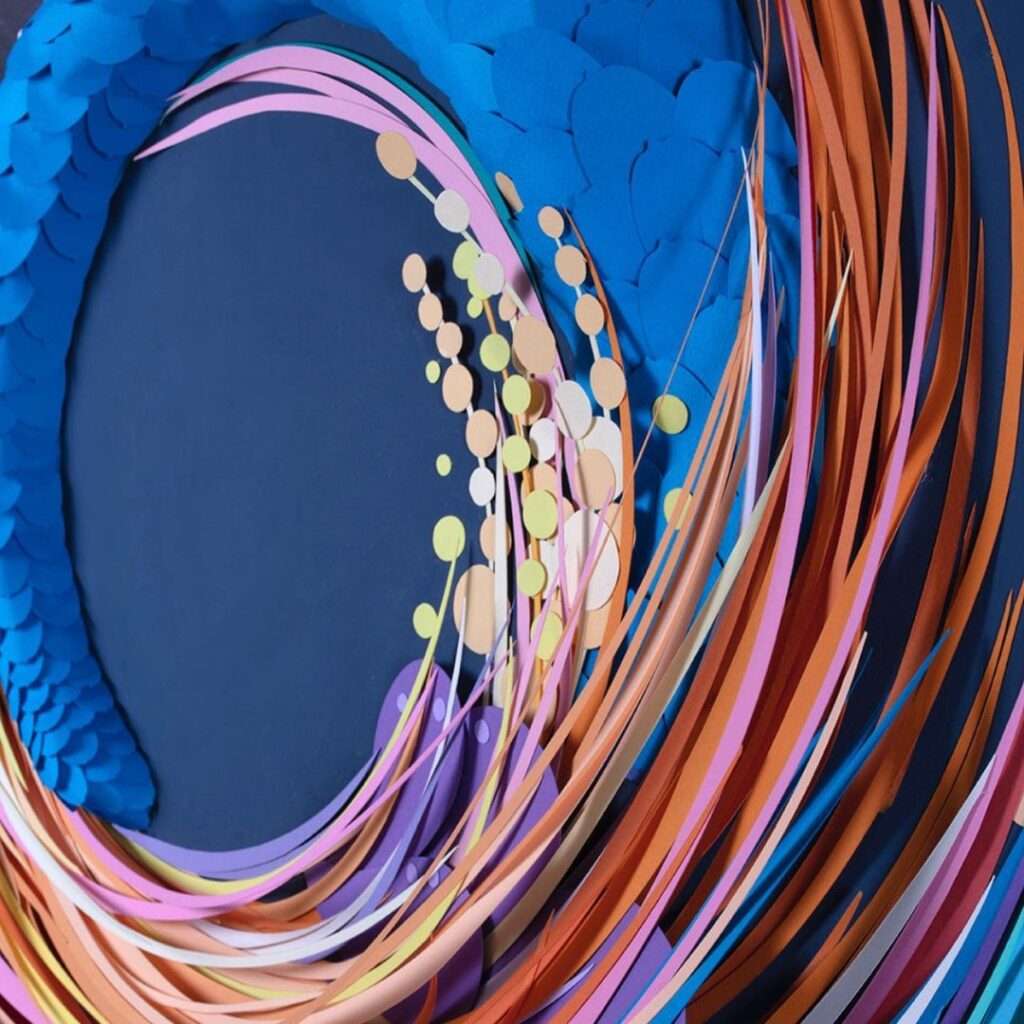 Read more here