The Wara Art Festival is an annual sculpture festival in Japan. Art students from Masashino Art University take part in this festival to create massive sculptures that follow a specific theme. In Japanese, "Wara" means rice straws. As its name implies, all the massive sculptures displayed at this festival, made up of rice straws. Those students bring out the unique beauty of rice straws, which typically discarded as waste, through captivating sculptures.
The organizers make sure to select an authentic theme for the Wara Art Festival. This year's theme was "Sea of Echigo" which is known as "Echigo no Umi" in Japanese. Echigo is an old province in Japan that is now similar to Niigata Island. The beautiful sea and ocean life in Echigo were the inspiration behind those massive rice straw sculptures. The sculptures of dolphins, an ibis, and a huge octopus became the main attractions of this year's Wara Art Festival.
The three dolphins were created in two different physical positions. Two of them are in the posture of diving into the water, and the other has already come out of such a dip. The ibis is stretching its wings, which seems like sunbathing. In Japanese, ibis is called "Toki" and is an ideal representation of the biodiversity of Niigata. The massive octopus is expanding its arms, and that posture look like it is swimming in the sea. 
According to the hand-drawn structures of these massive sculptures, they used a wooden frame and then covered it with rice straws. This wooden frame helps to keep the sculpture steady and in proper shape. Although the festival came to an end on October 7th, organizers have decided to keep rice straw sculptures on public display until October 31st. 
More Infor & Photo Courtesy: Website | Facebook | Instagram
#1 Images Of The Wara Art Festival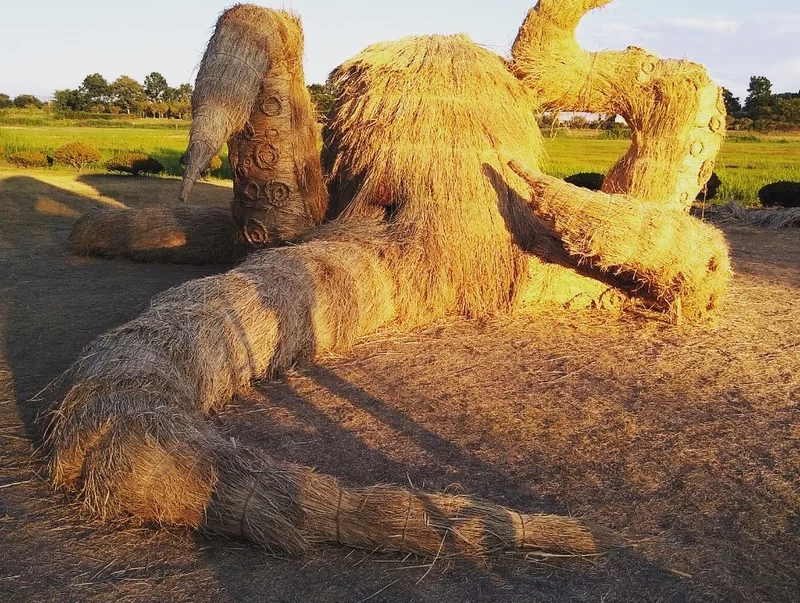 #2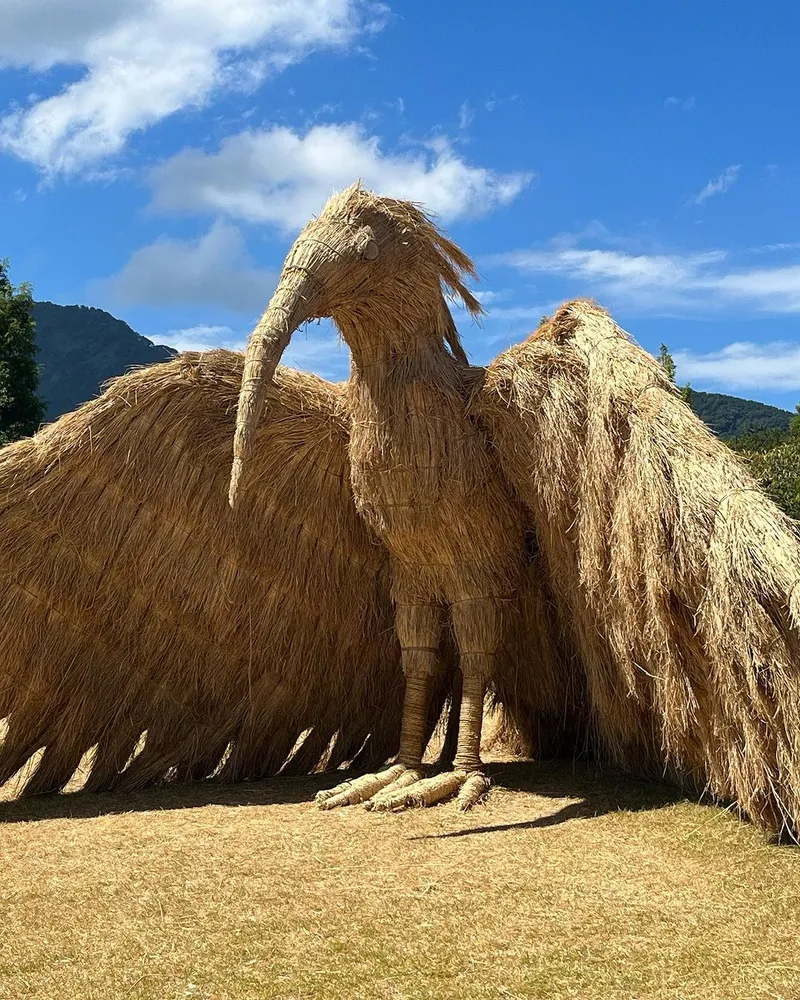 #3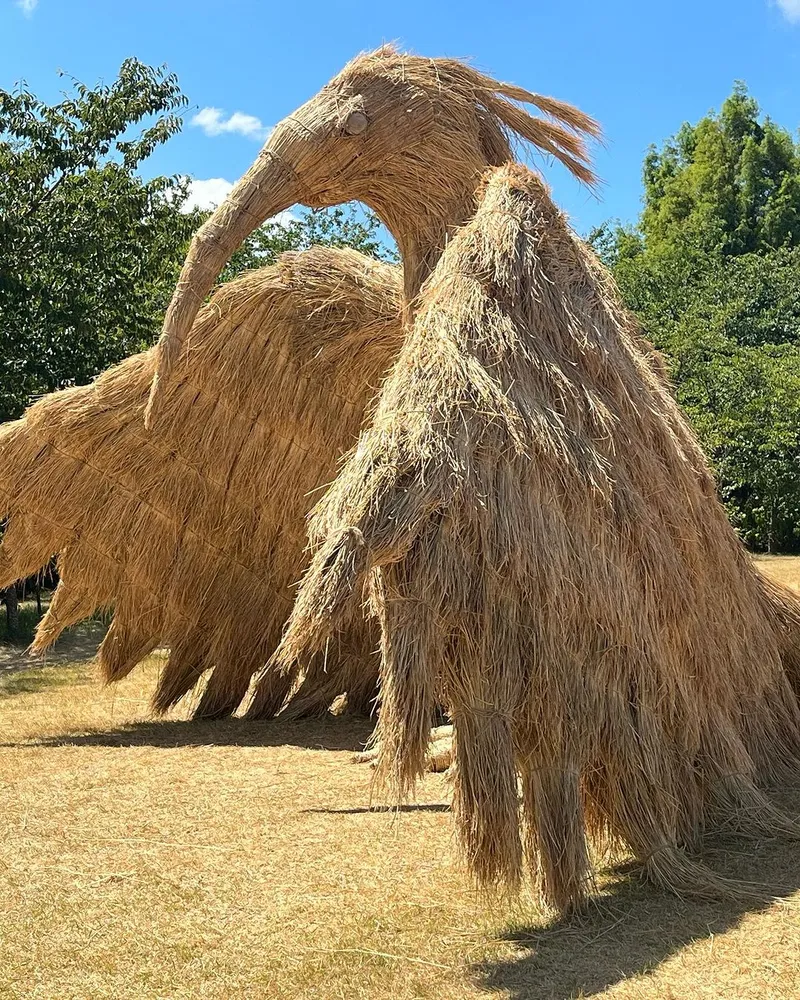 #4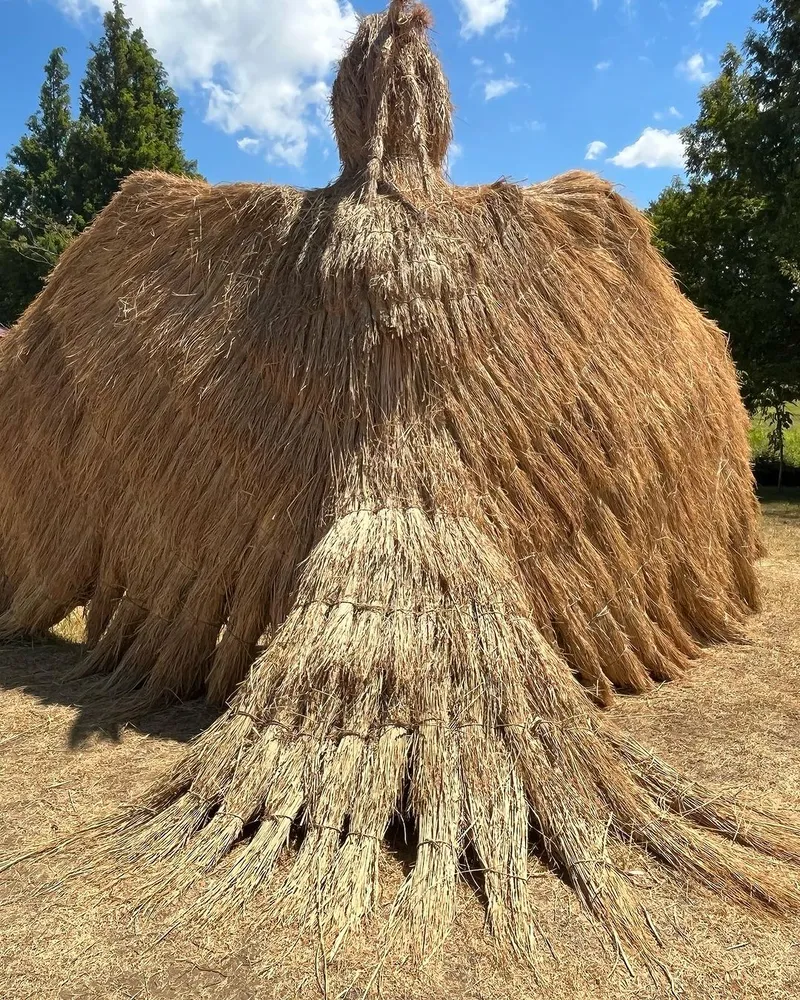 #5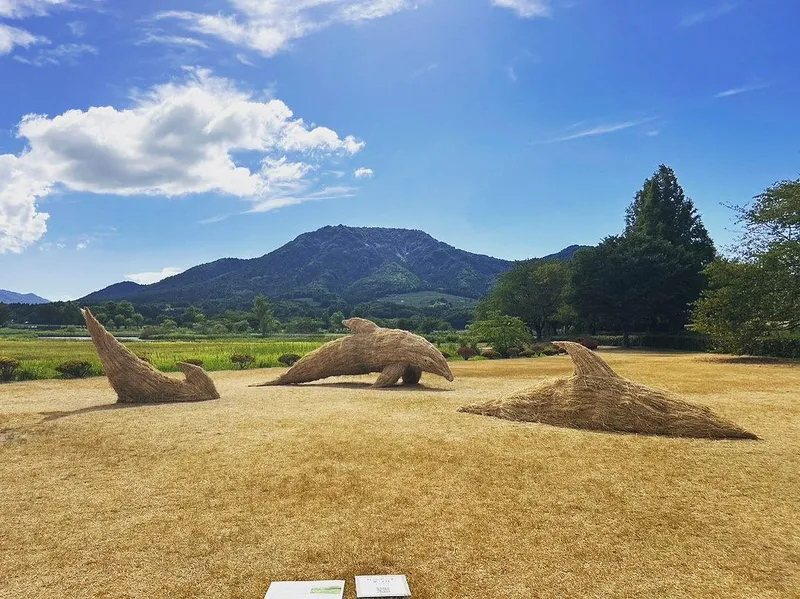 #6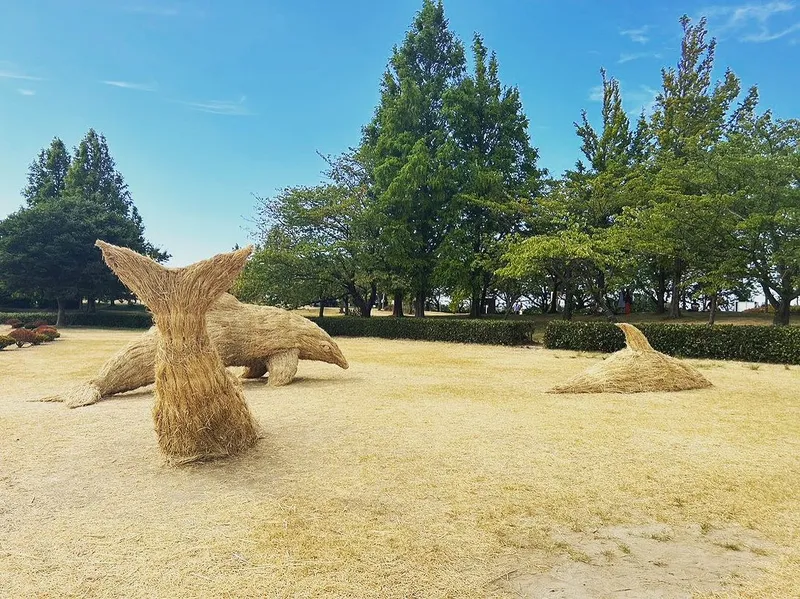 #7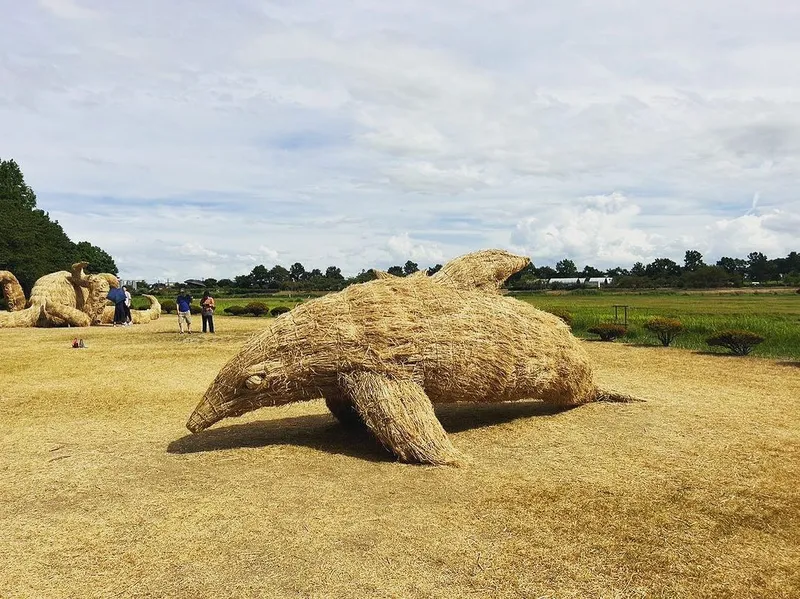 Read more here