Bonsai, the art of growing little trees in pots, is an ancient Chinese artistic practice that has lately become popular in Japan. It is magical how a tree that would naturally grow large is converted into a tree that is small but the same in shape through this art. To care for them, one should have a lot of patience and effort. However, an artist from Manchester, United Kingdom, has found a way to create bonsai trees that do not require any maintenance. Andy Elliot, the UK-based artist, uses metal wire threads and twists them to craft bonsai tree sculptures.
Initially, Elliot began this practice as a cognitive exercise but ended up breathing life into beautiful art pieces. He has a variety of different-sized and different-shaped bonsai tree sculptures in his collection. They differ from real bonsai trees only because of the colour of the metal wires. Elliot spends nearly a week planning the structure of the sculpture so that it becomes highly detailed and well-formed.
Firstly, Elliot twists wire threads to craft the trunk and branches of the tree. Then he spins the edges to create leaves. He uses several tools and equipment to do that. Although he plans the structure of the tree before beginning to work on it, sometimes he keeps it in whatever shape it gets at the end. He believes that method keeps his bonsai tree sculptures more natural. It is a complex process, even though it seems simple. Elliot has also created a video in which he demonstrates this complicated process more simply. The way Elliot creates these bonsai tree sculptures using a common material like metal wires is absolutely inspiring.
More Infor & Photo Courtesy: Instagram | Etsy | YouTube
#1 Images Of Bonsai Tree Sculptures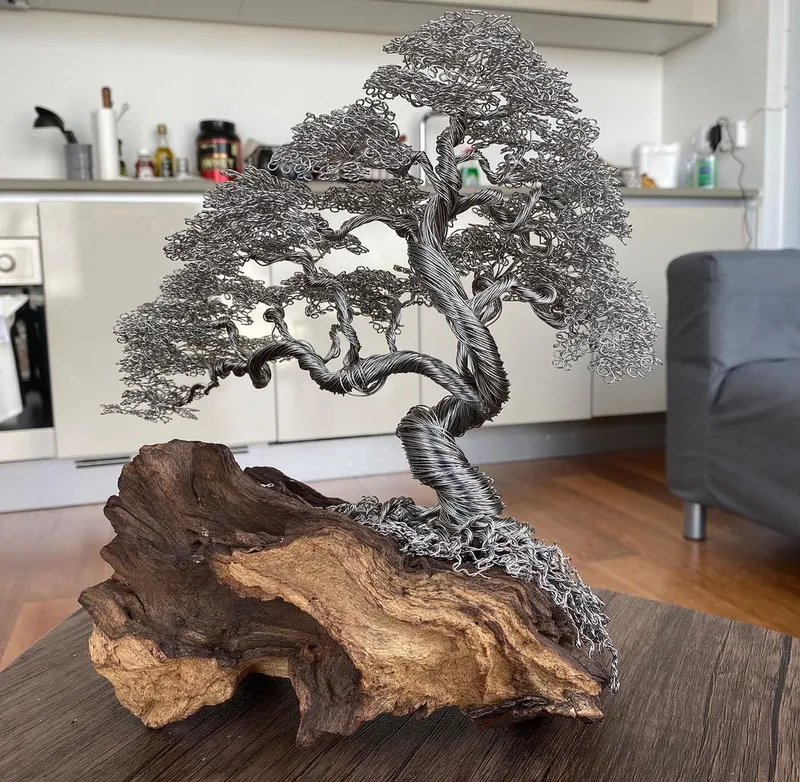 #2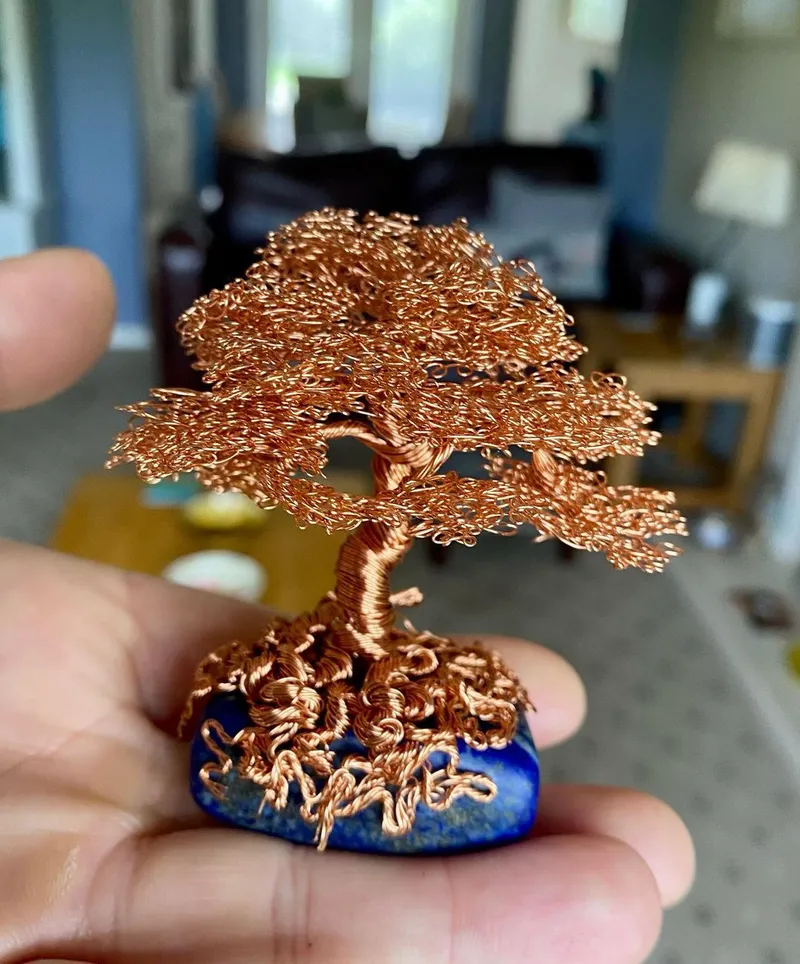 #3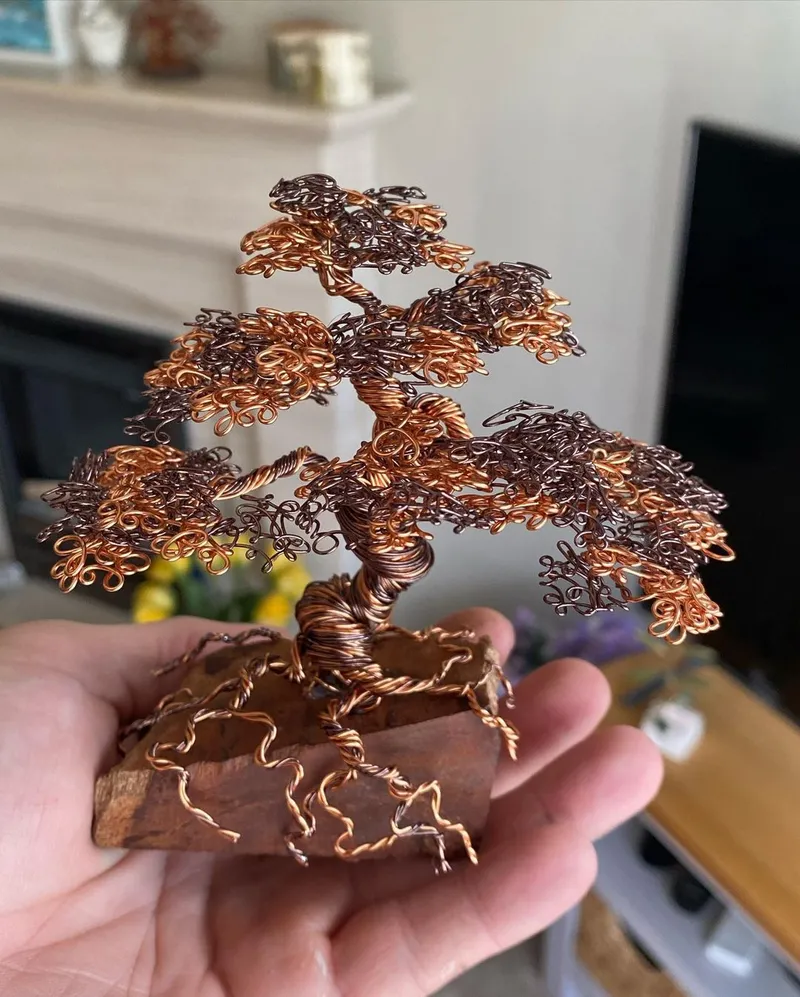 #4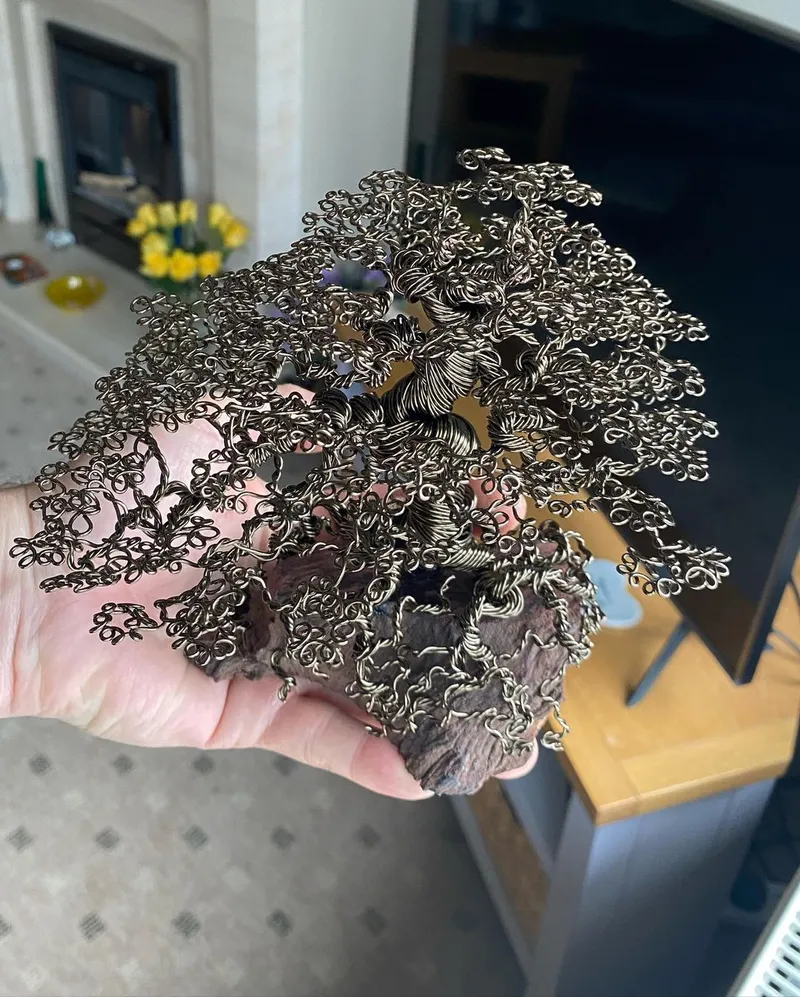 #5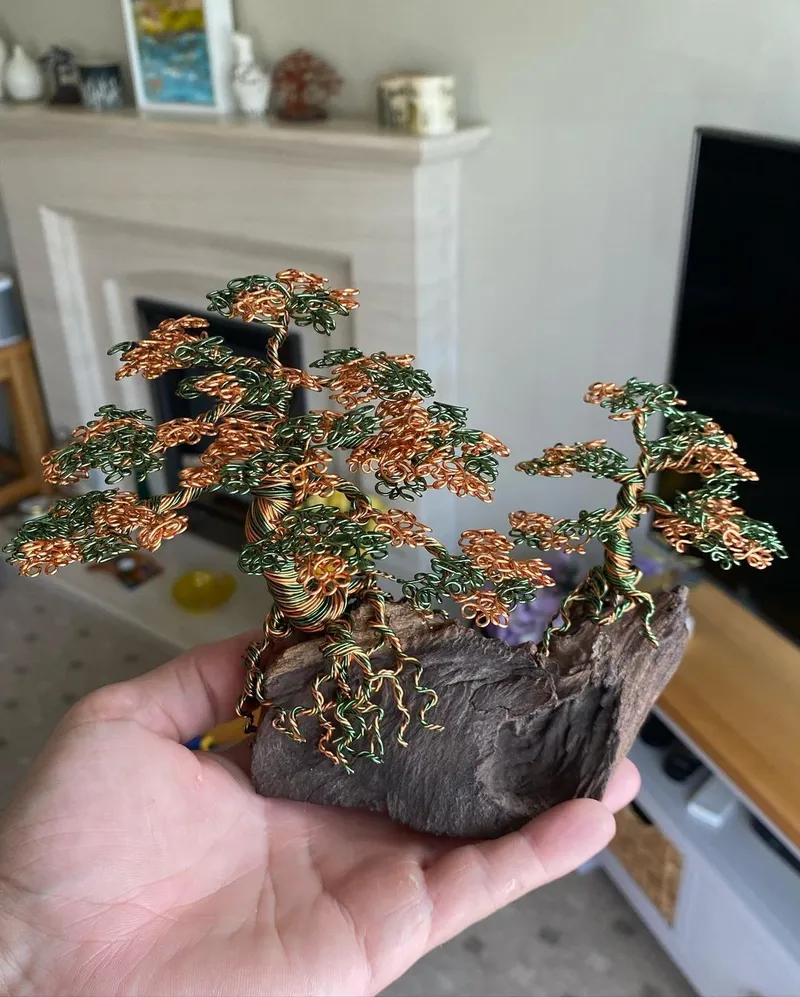 #6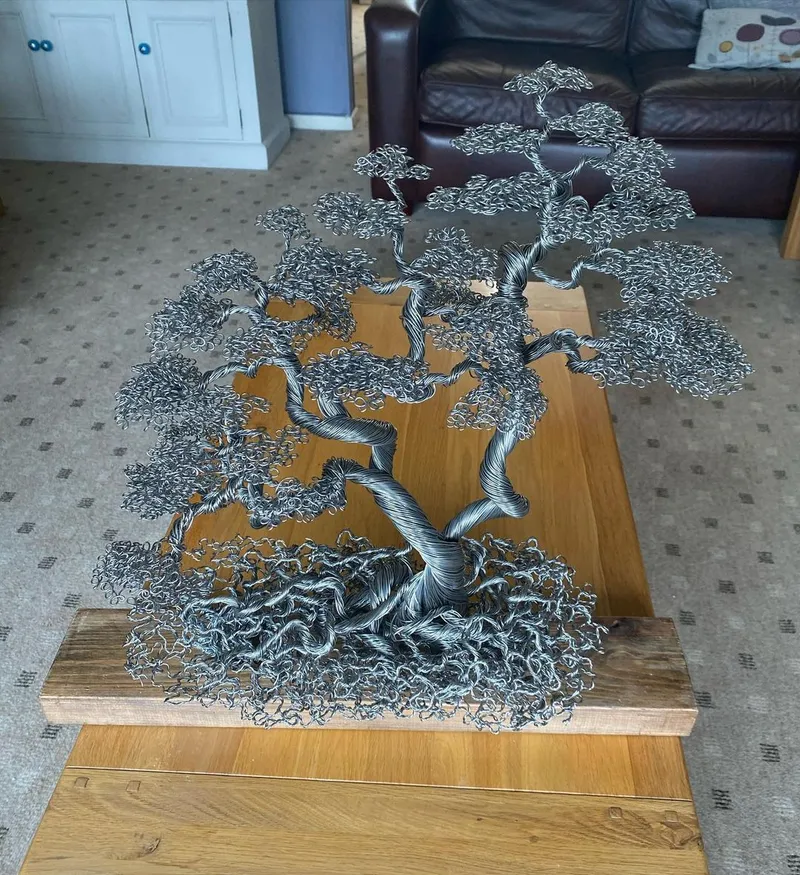 #7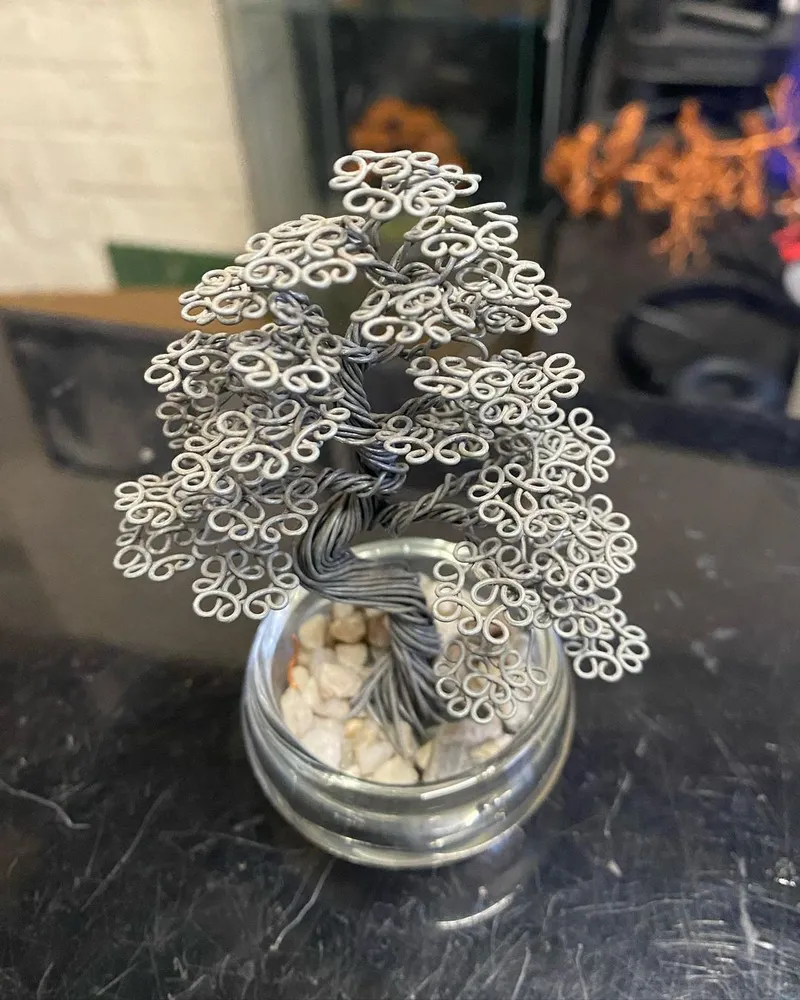 #8
#9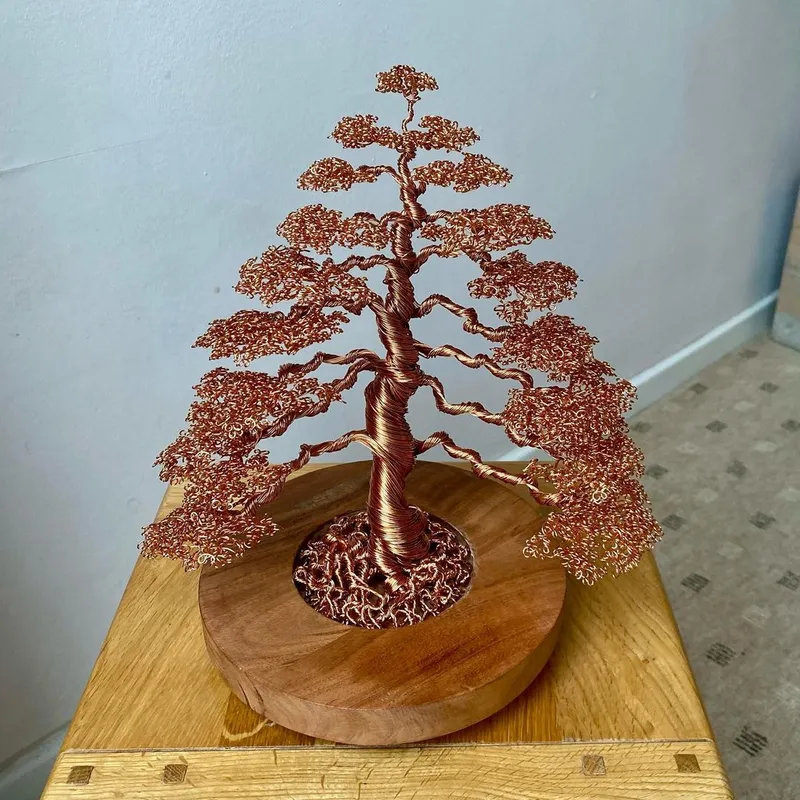 #10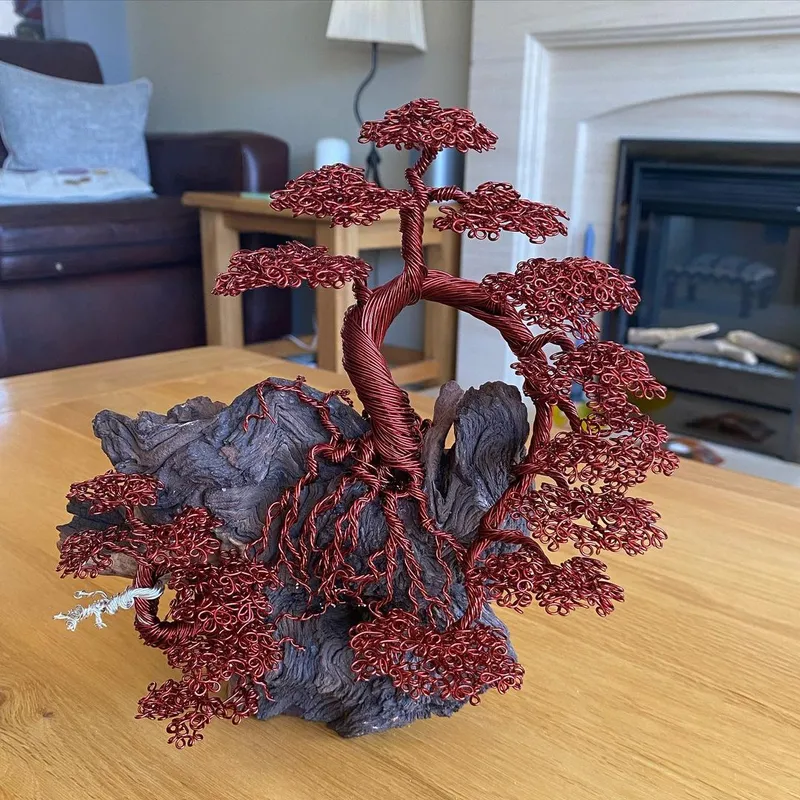 #11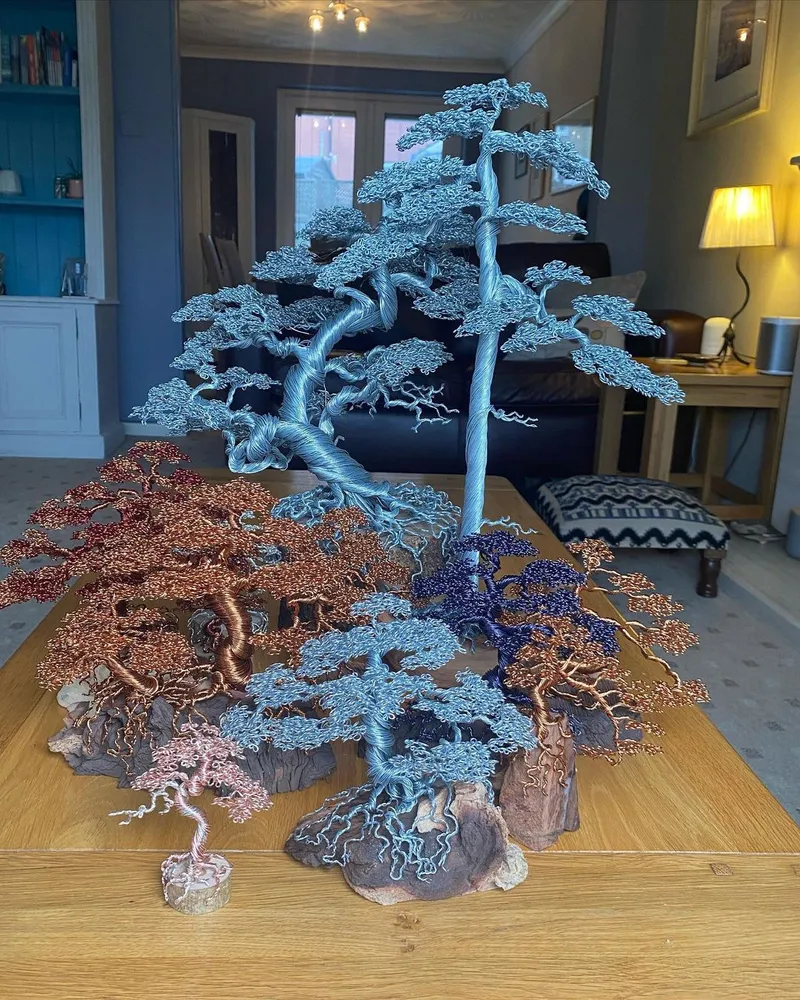 #12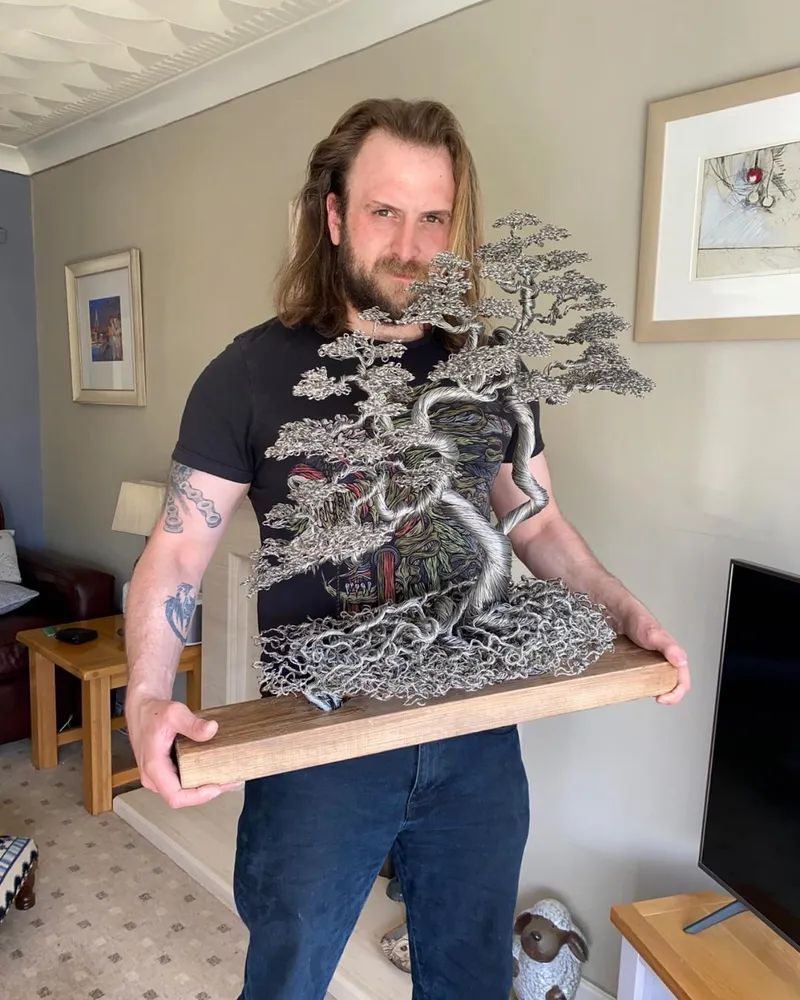 Read more here