Daya, a Sri Lankan micro artist skillfully utilizes his talent and patience to convert pencils into miniature arts. Usually, a pencil is a tool used in creating art on a canvas, but Daya's creativity and out-of-the-box thinking recognized the pencil itself as a canvas. These mini models crafted with the tips of wooden pencils range from minimal human postures to highly detailed landscape architecture or vintage vehicles.
Daya leverages a small bunch of tools, apart from a great deal of patience, to remodel pencils into miniature art pieces. He utilizes magnifying glasses or a microscope to enhance the visibility of the pencil tip and a craft knife to breathe life into these amazing miniature arts. Although his approach is quite simple, the power of detailing in his sculptures is breath-taking. As manifest proof of that, his collection includes a classical motorbike model in which he has proficiently crafted the smallest details of the bike, such as the sporks of the wheel. Moreover, in another statue, he has carefully carved texture on the surface of the graphite pencil tip to show the natural roughness of the elephant's skin.
At one point, this detailed transformation of pencils into miniatures was so incredible that it led us to believe that a person should have superpowers to create these types of intricate art works. However, Daya proved that nothing but patience and determination are the superpower behind the creativity of these precise art pieces.
Daya constantly posts his recent artworks on his Instagram and Facebook accounts so that anyone who is interested can be updated on Daya's Micro Arts.
More Infor & Photo Courtesy: Facebook | Instagram
#1 Images Of Pencils Into Miniature Arts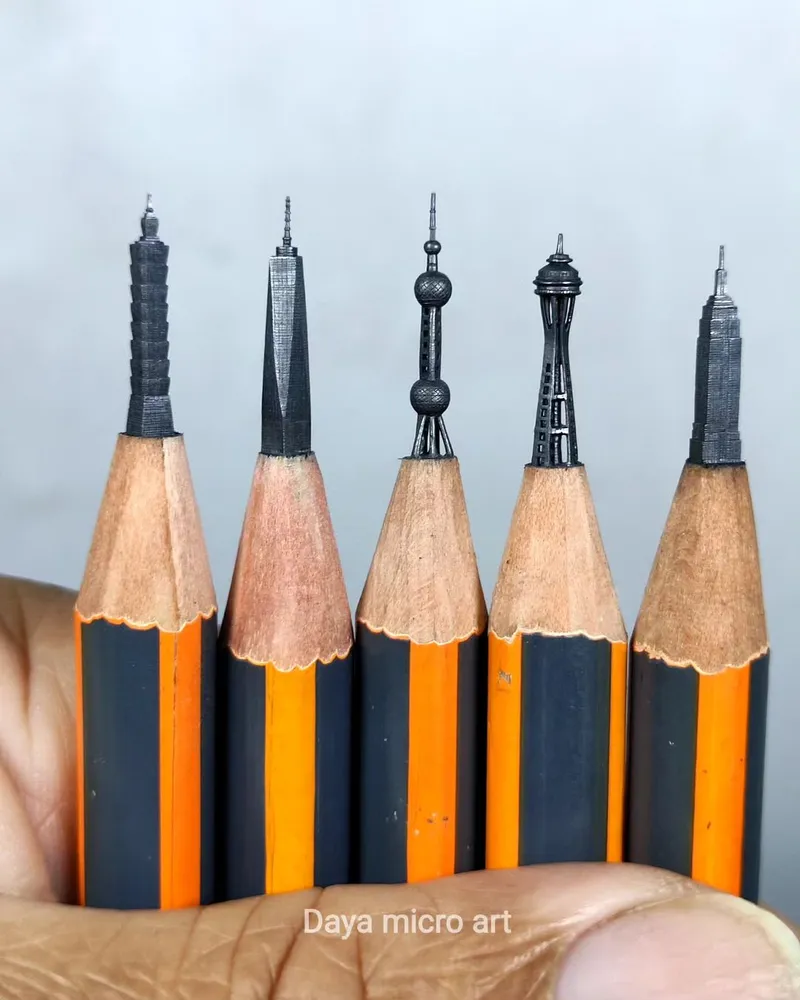 #2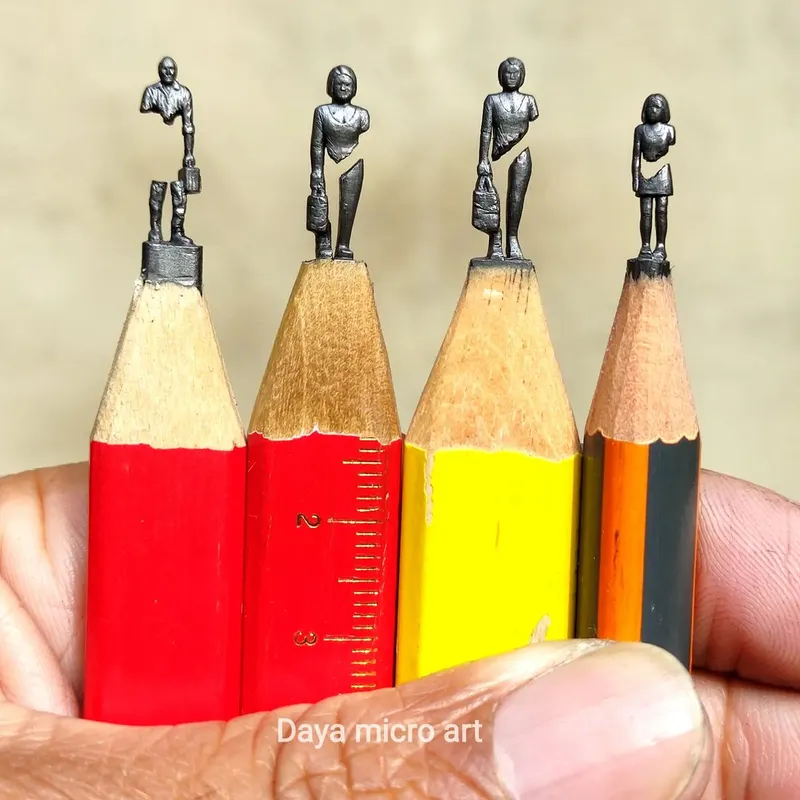 #3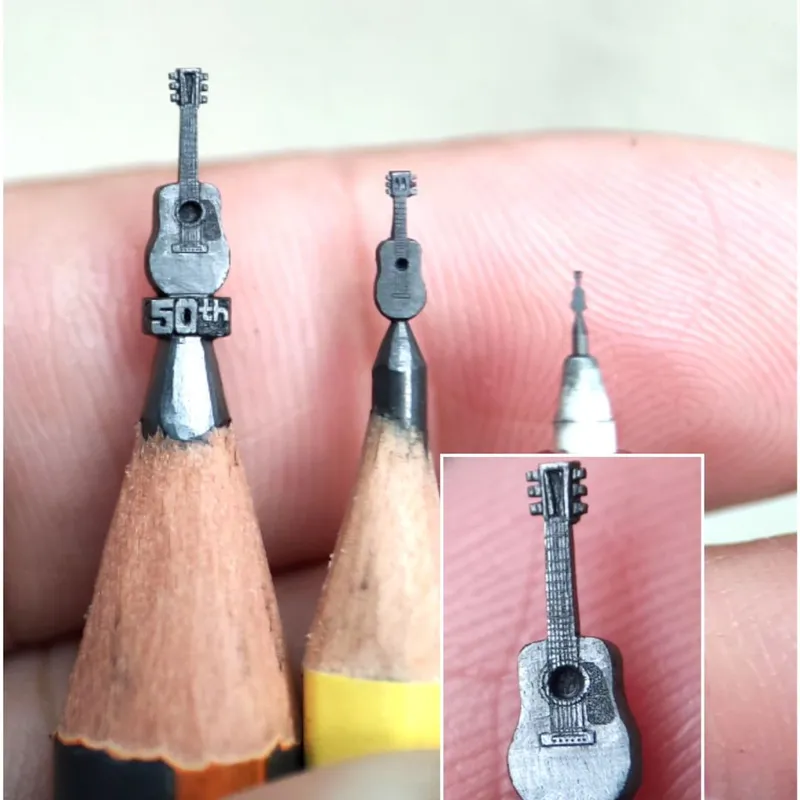 #4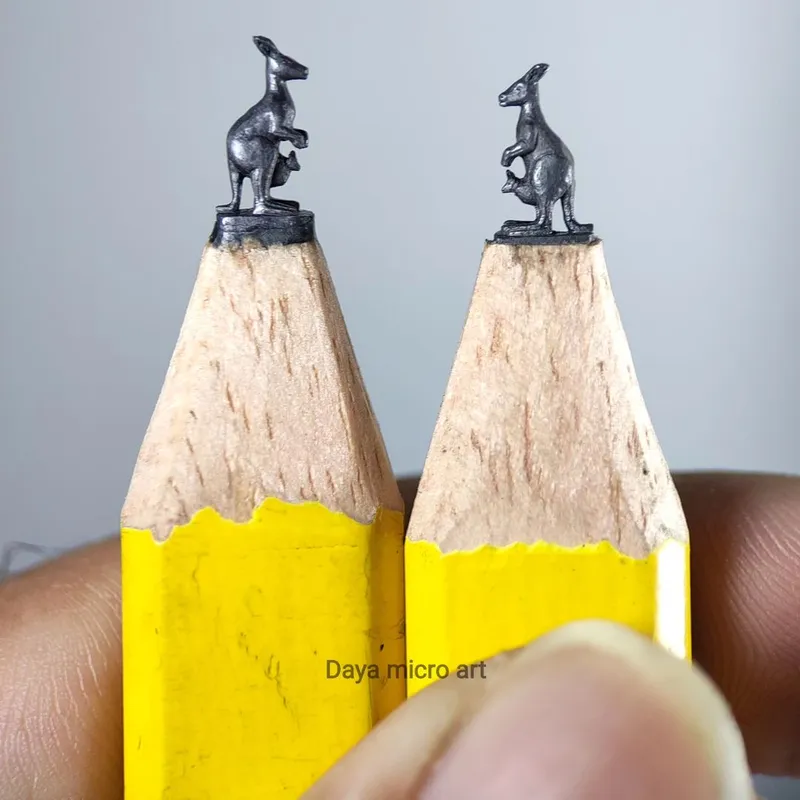 #5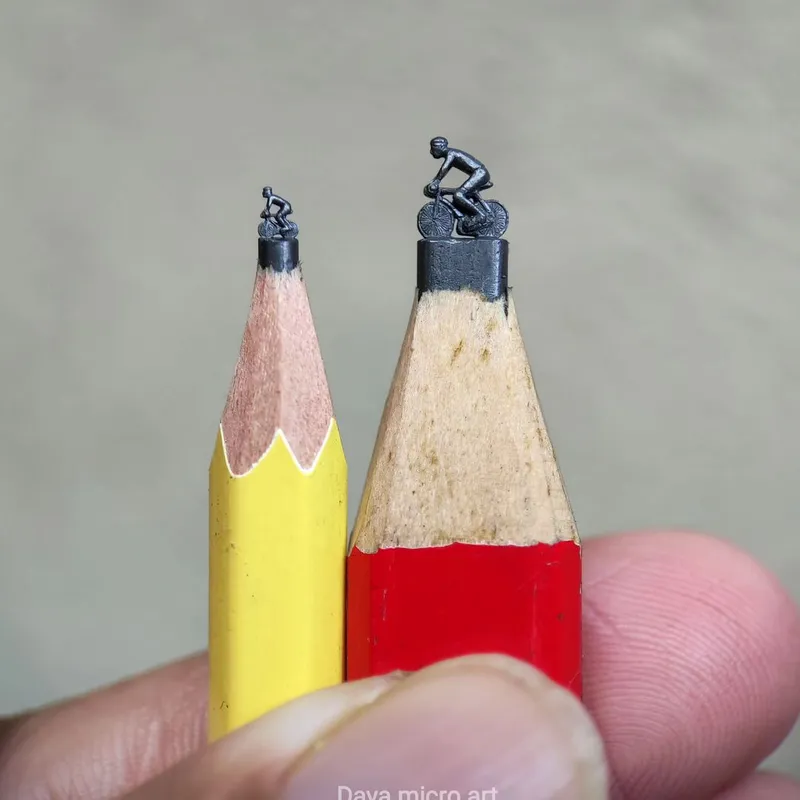 #6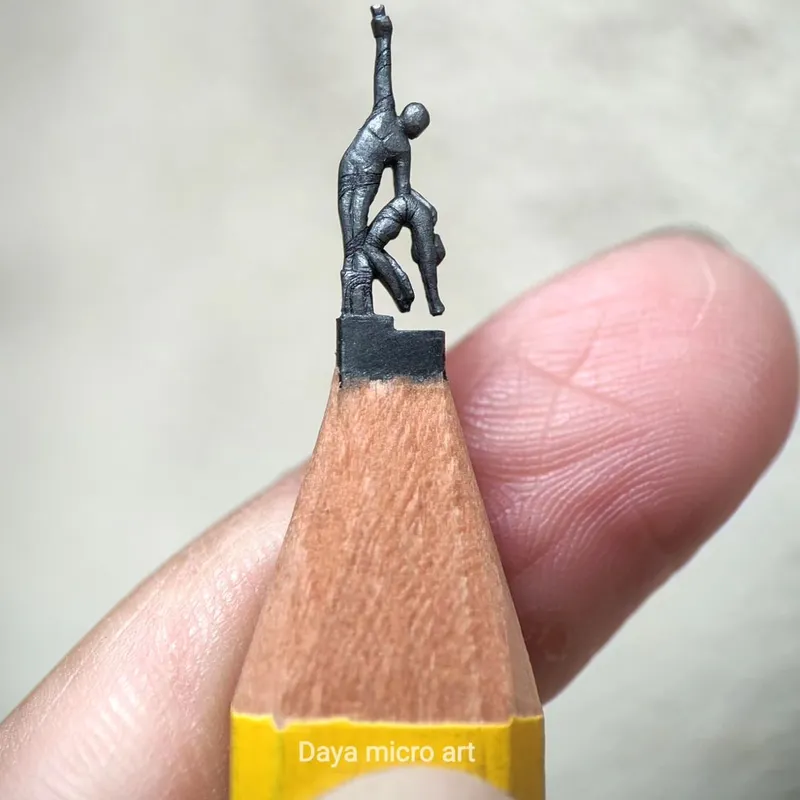 #7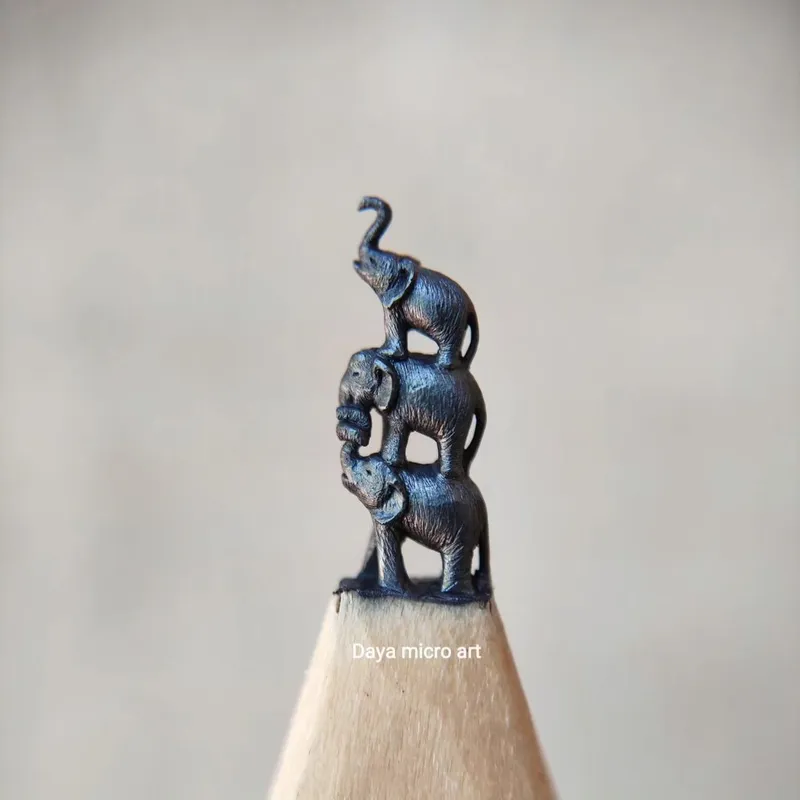 #8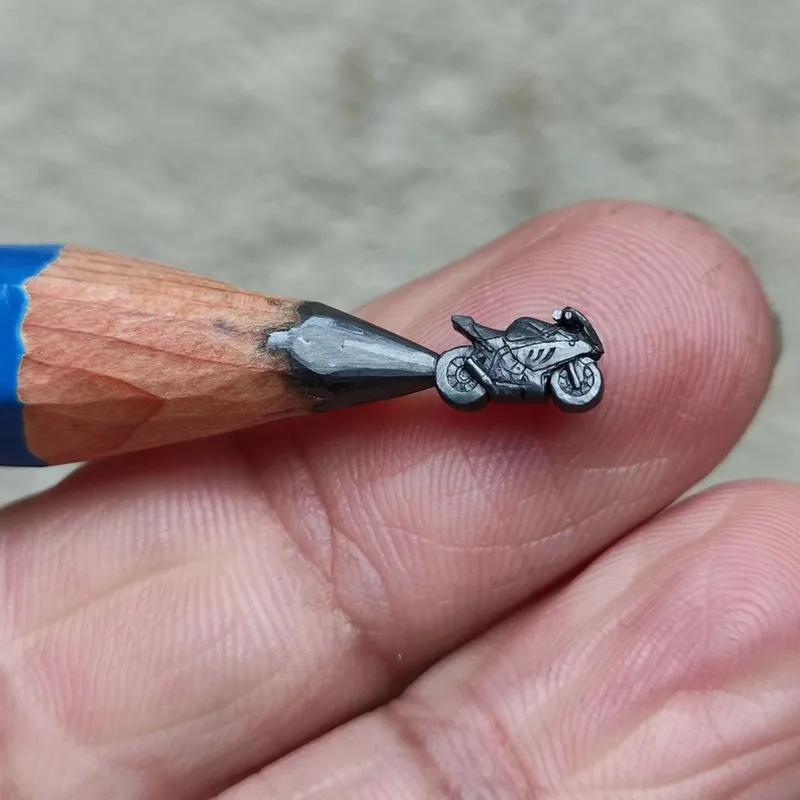 #9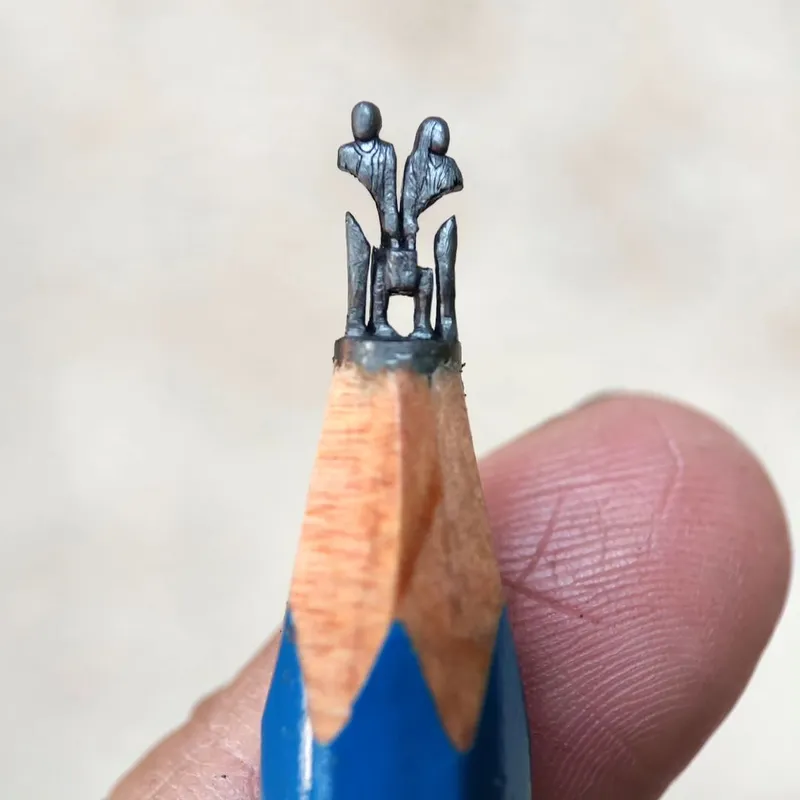 #10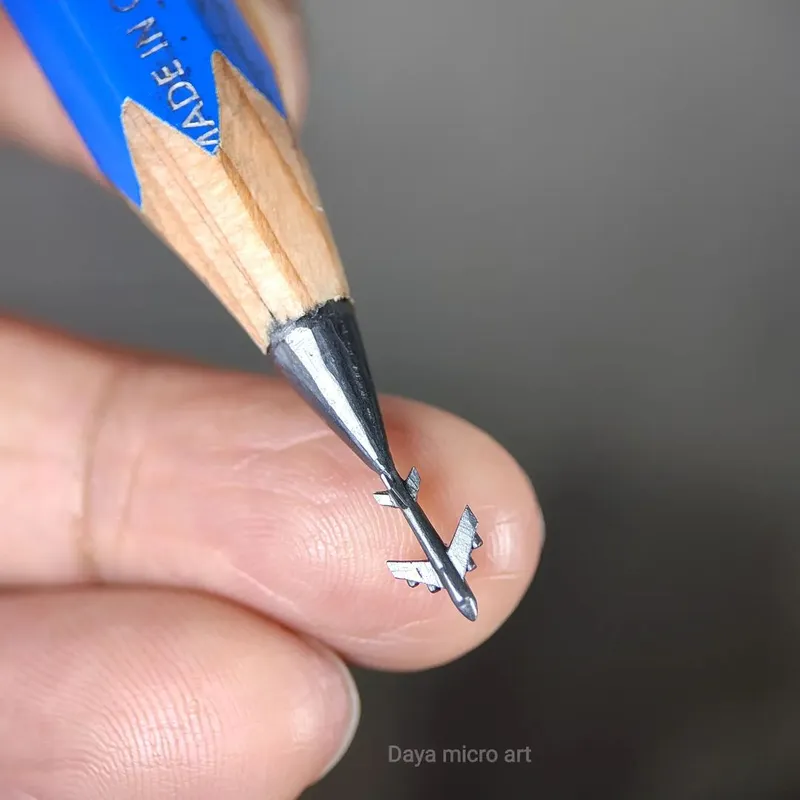 #11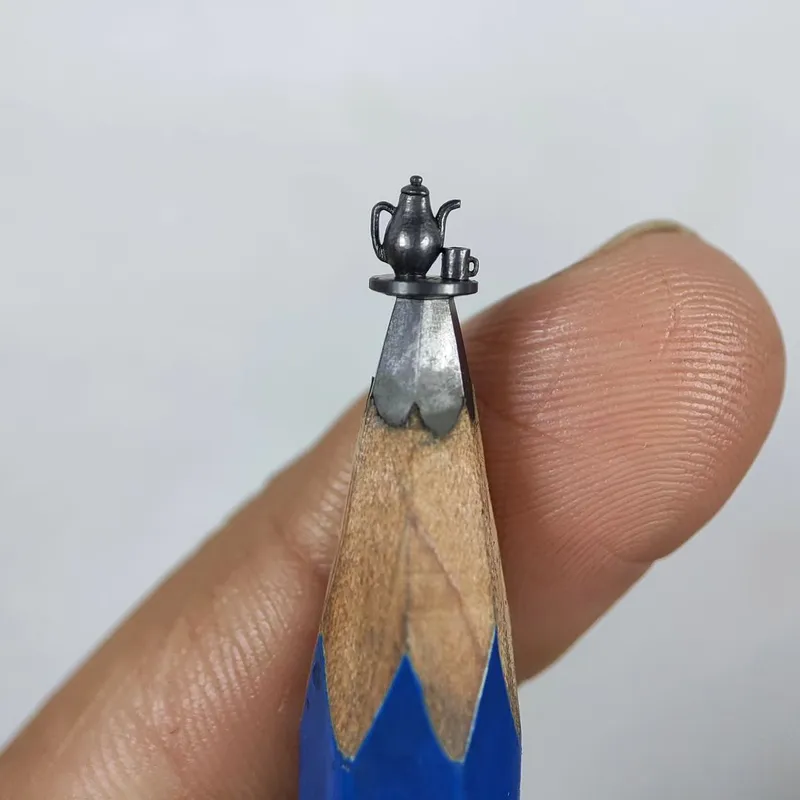 #12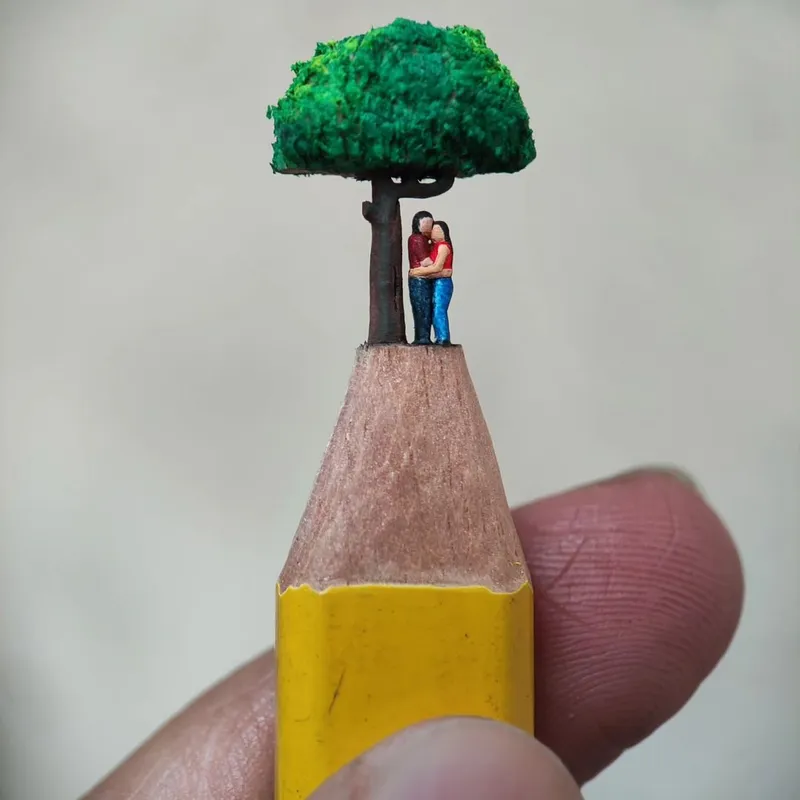 Read more here