Artist Matthew Mazzotta's incredible vision and unmatched creativity granted the permeant residence to a giant flamingo at Tampa International Airport in 2022. Florida, in the United States, has been home to flamingos for a long time. These beautiful flamingos significantly contribute to increasing the attractiveness of the state. All those factors influenced the creativity of artist Mazzotta, who set up a statue of a large flamingo at Tampa International Airport. The purpose of this large flamingo statue is to pay homage to the remarkable nature of Florida while exciting the passengers at the Airport.
This incredible statue of a flamingo has two parts. One of the two depicts the legs that are standing on the floor of Tampa International Airport. The other part is the head and beak of the flamingo, which are directed down towards the floor. The statue represents the posture of a hunting flamingo. Another phenomenal component that Mazzotta added is the ceiling of the statue, which looks exactly like the face of the water. The overall creativeness of this statue makes us feel like we are underwater with a giant flamingo that is trying to grab its prayer.
Home
The theme of this precise piece of art, "Home", affirms the incredible vision of Mazzotta. According to him, "Home" is a feeling that is strongly integrated with a place like an airport. Because it is the place where someone leaves his or her home, someone arrives home, or someone makes it a new home. But that perspective is not only valid for people. Florida is home to flamingos as well. So, this giant flamingo, which is at Tampa International Airport, reminds us that Florida is the home that both people and nature share.
This precise artwork is nominated for the 100 International Public Artworks of 2023 in the CODA Awards. Most notably, two of Mazzotta's artworks are included in the nominations. This anonymous flamingo was given the name "Pheobe", all thanks to an international contest. Pheobe, who is hunting at Tampa International Airport, is a good example of the harmony between nature and the people in Florida.
More Infor & Photo Courtesy: Website | Instagram
#1 Images of Giant Flamingo At Tampa International Airport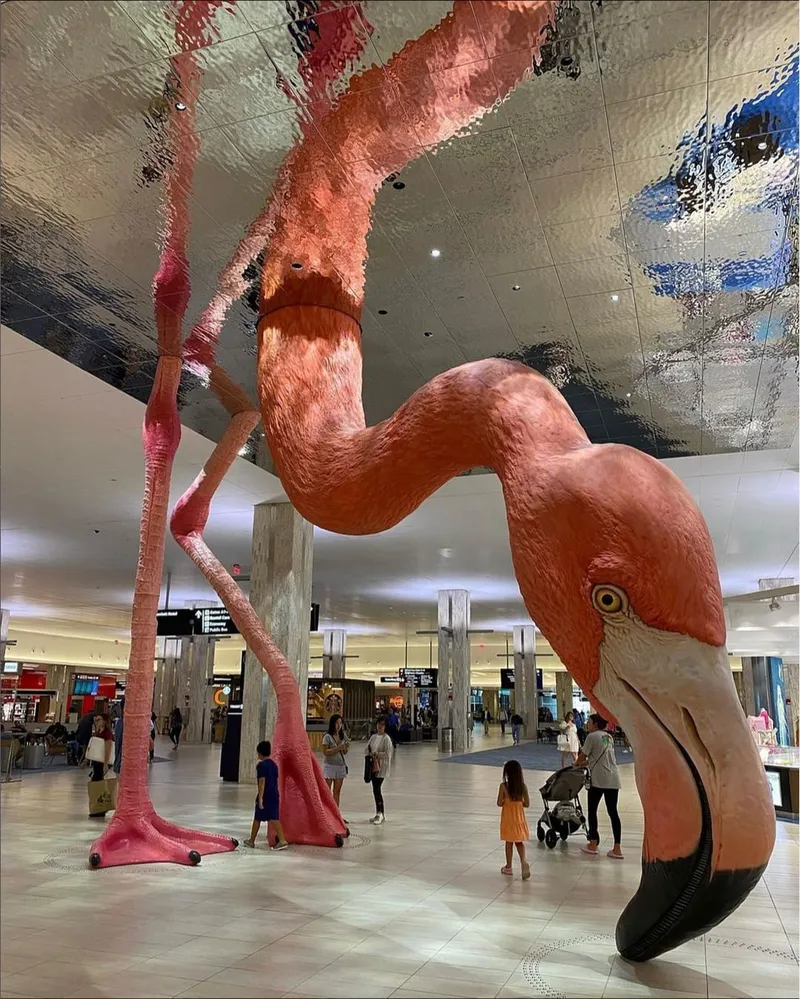 #2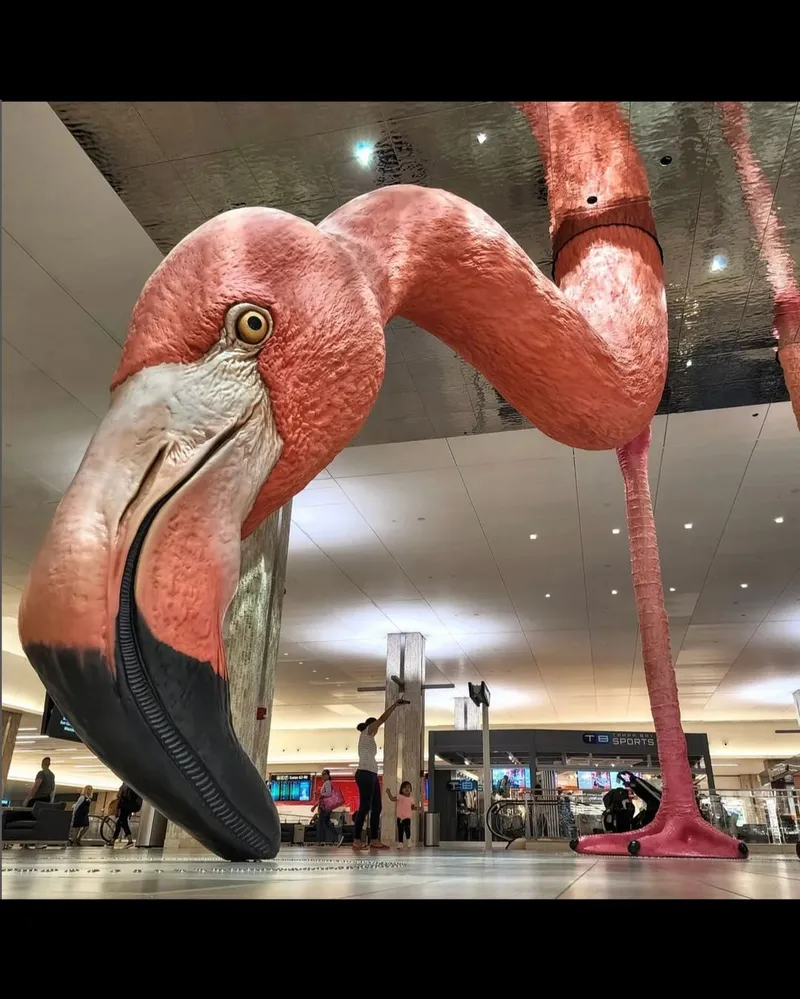 #3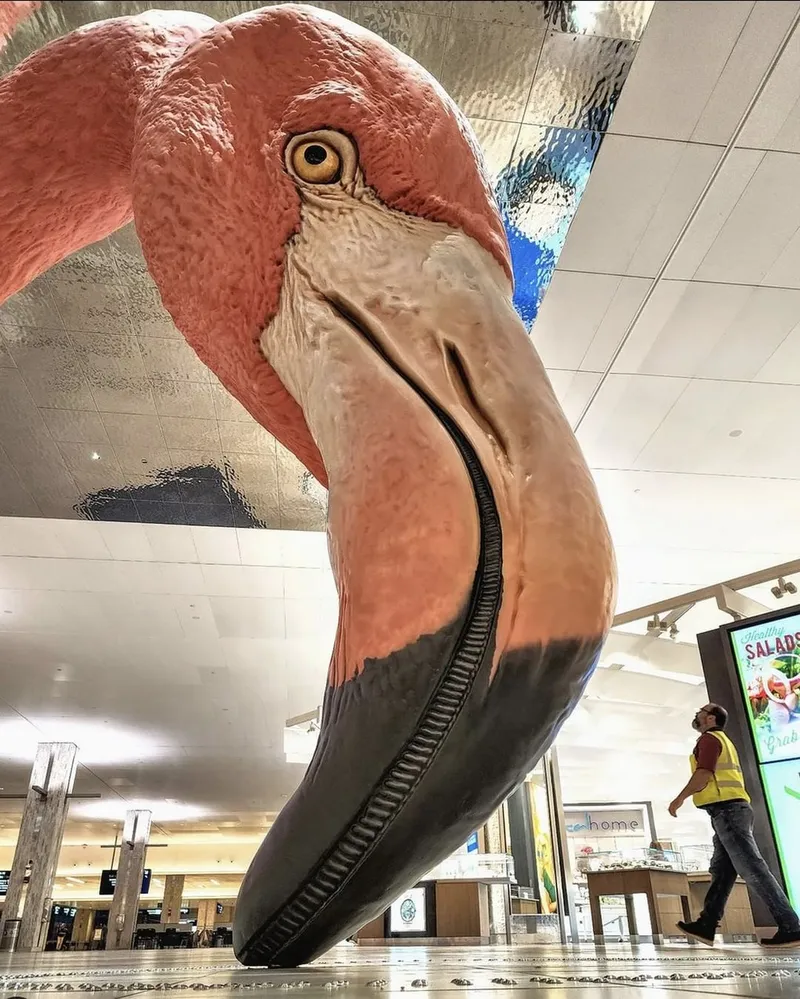 #4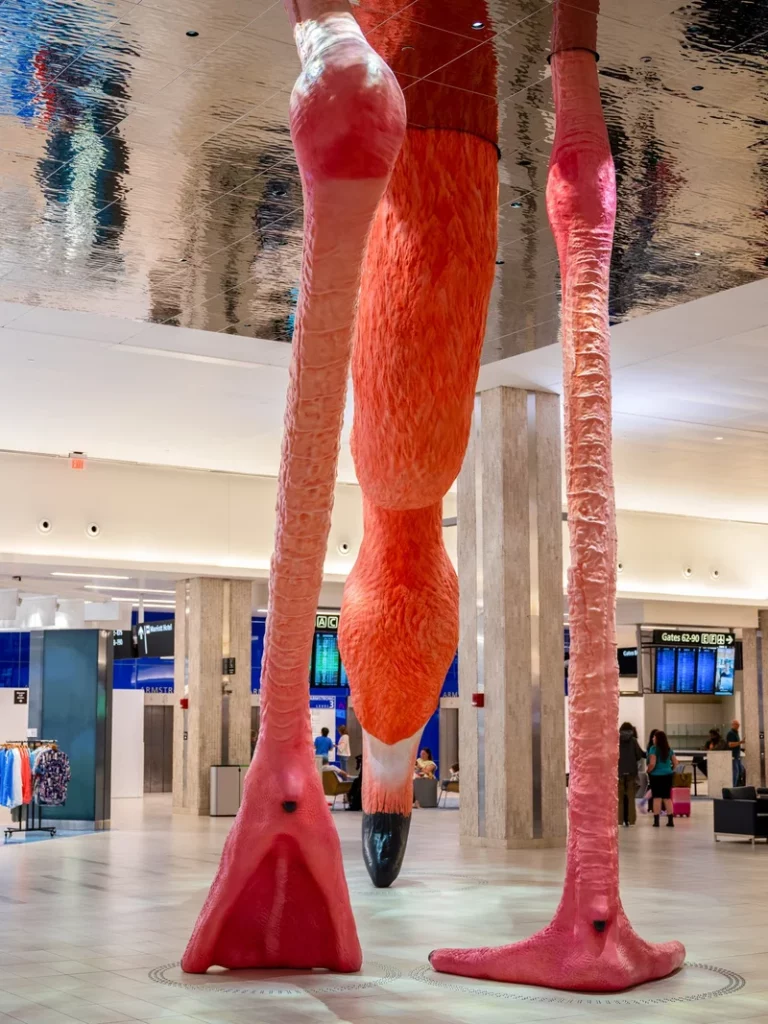 #5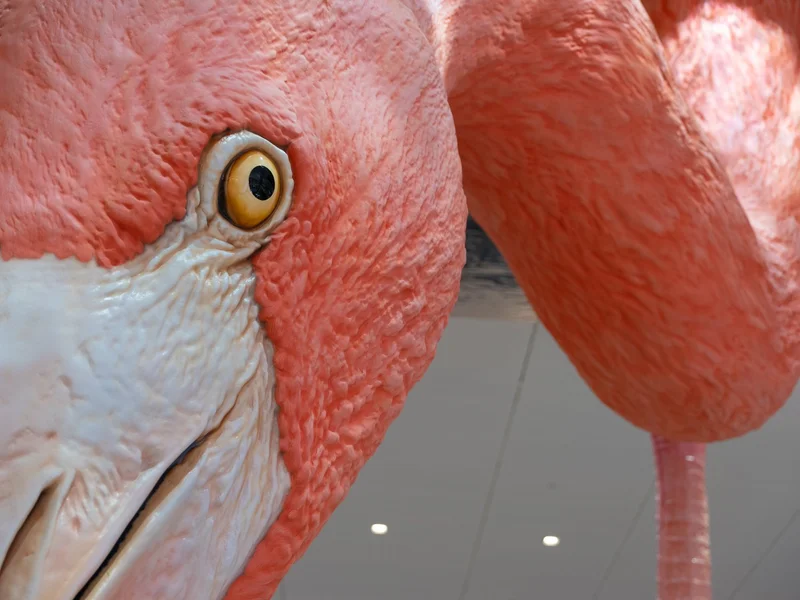 #6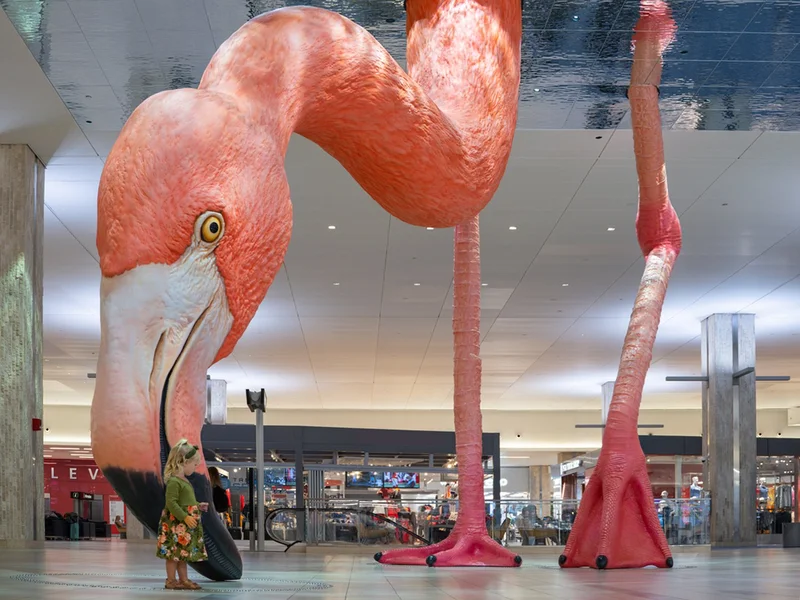 #7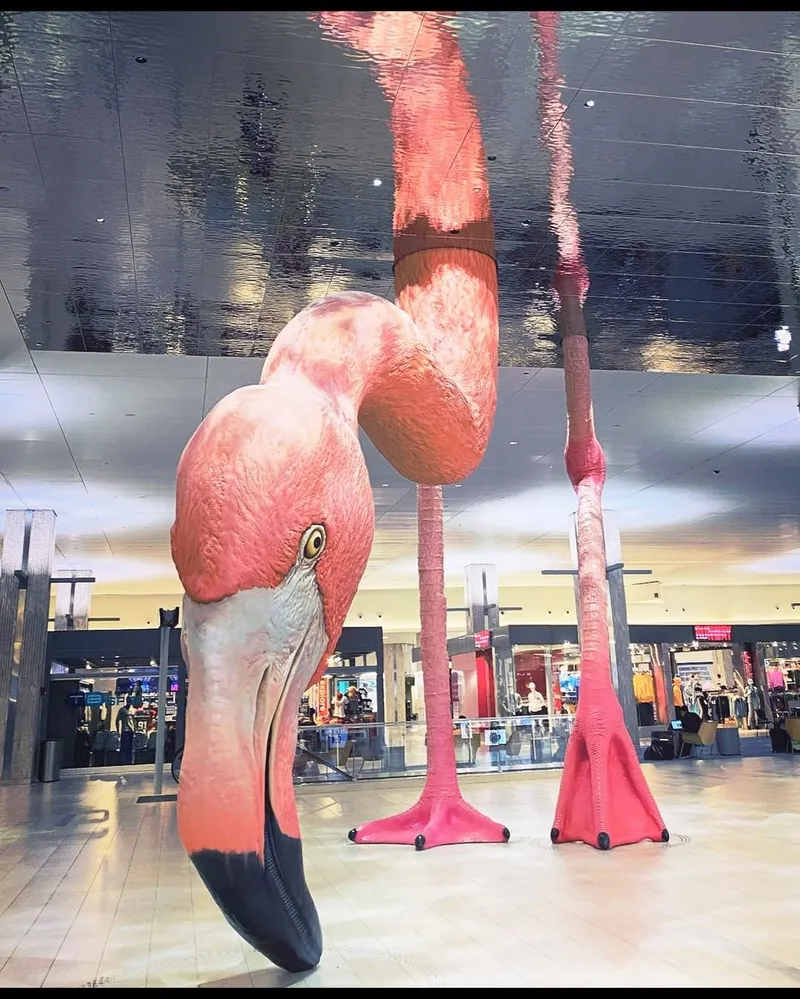 #8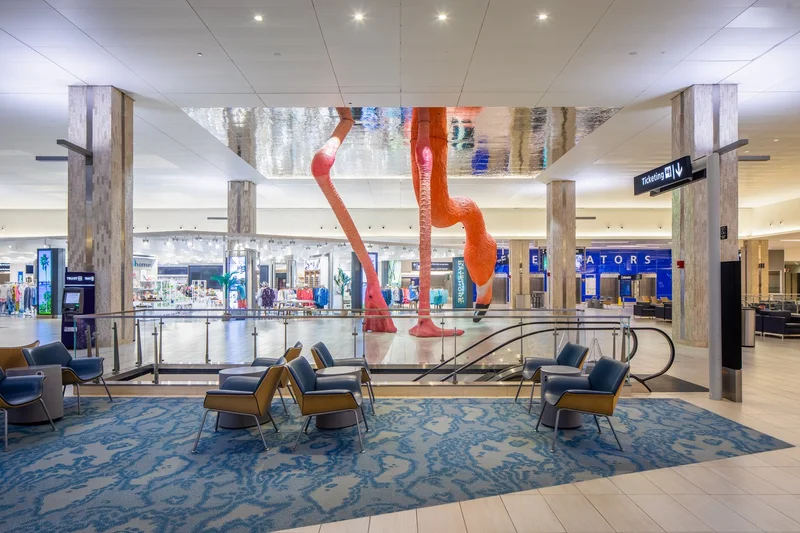 Read more here