Brad Walls is an Australian aerial dance photographer who always likes to experiment with his work.  He is always appreciated for his innovative approach to aerial photography and decided to explore his curiosity about humanity through his new project. He named it "Swan Lake Meets Salt Lake". The purpose of this new project is to capture the light and dark sides of humanity through aerial dance photography.
Swan Lake is a well-known ballet that depicts the story of a princess called Odette. Odette transforms into a swan when the sun rises because of a curse. The Swan Lake ballet was composed using steps that show the postures of a swan. Walls chose ballet dancer Sasonah Huttenbach to perform Swan Lake. She is a ballerina from the Corp de Ballet of the New York City Ballet. He selected Bonneville Salt Flats as the location for his aerial dance photography because that place matched the purpose of showing black and white at the same time.
Aerial Dancing Photography Project
The deep meaning behind the concept of this aerial dancing photography project inspired Huttenbach so much. That's why she agreed to be both the black and white swan of this story. She further explained that this concept of black and white swans brings her back to the days when she was struggling to make decisions regarding her career as a ballet dancer. While ballet dancing gives her the opportunity to express herself creatively, it always conflicts with her passion for exploring the world. She thought it is the same as one swan showing both the light and the dark side of itself.
Walls beautifully captured both Huttenbach and her shadow on the white salt background from the air. His aerial dance photographs show the light and dark sides of the Swan Lake story, as well as humanity and the world. He also mentioned that sometimes someone may feel light feelings for a dark shadow. It is totally based on his or her mindset. Furthermore, he stated that the integration of humans and nature is always meaningful. It tells us about the reality of the world. Sometimes, nature becomes a reflection of our inner selves.
Moreover, Bard Walls is planning to launch a book including all of his aerial dance photographs, hopefully in 2024. Swan Lake Meets Salt Lake will also be in that book.
More Infor & Photo Courtesy: Website | Instagram
#1 Images Of Aerial Dance Photography By Bard Walls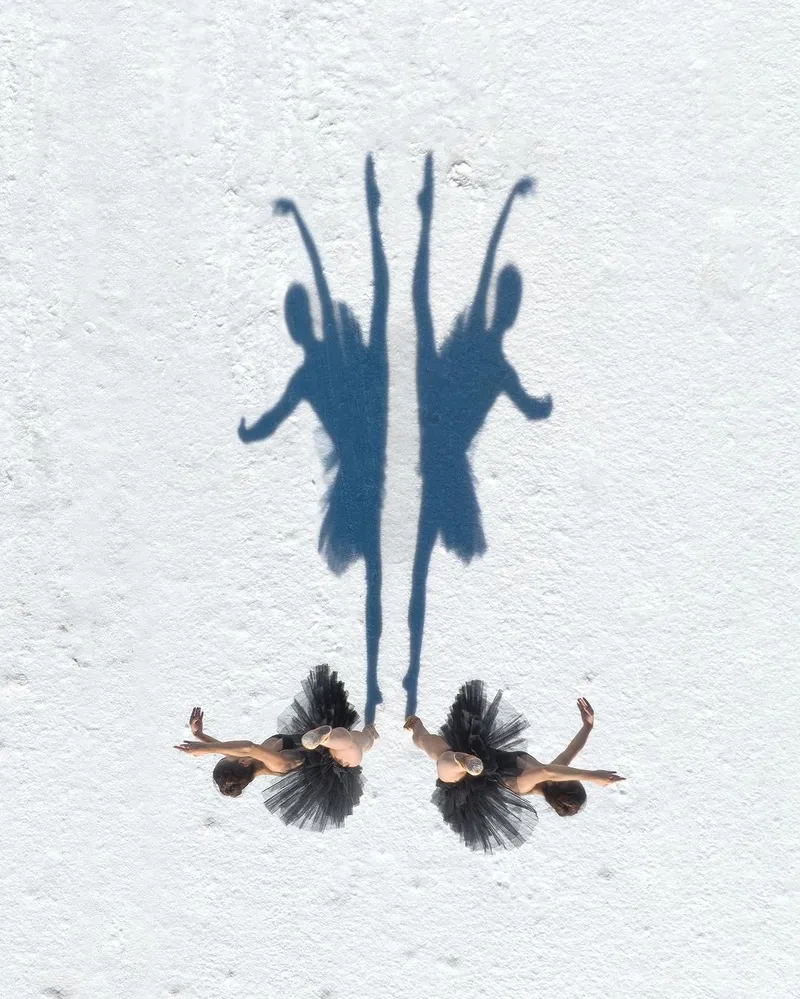 #2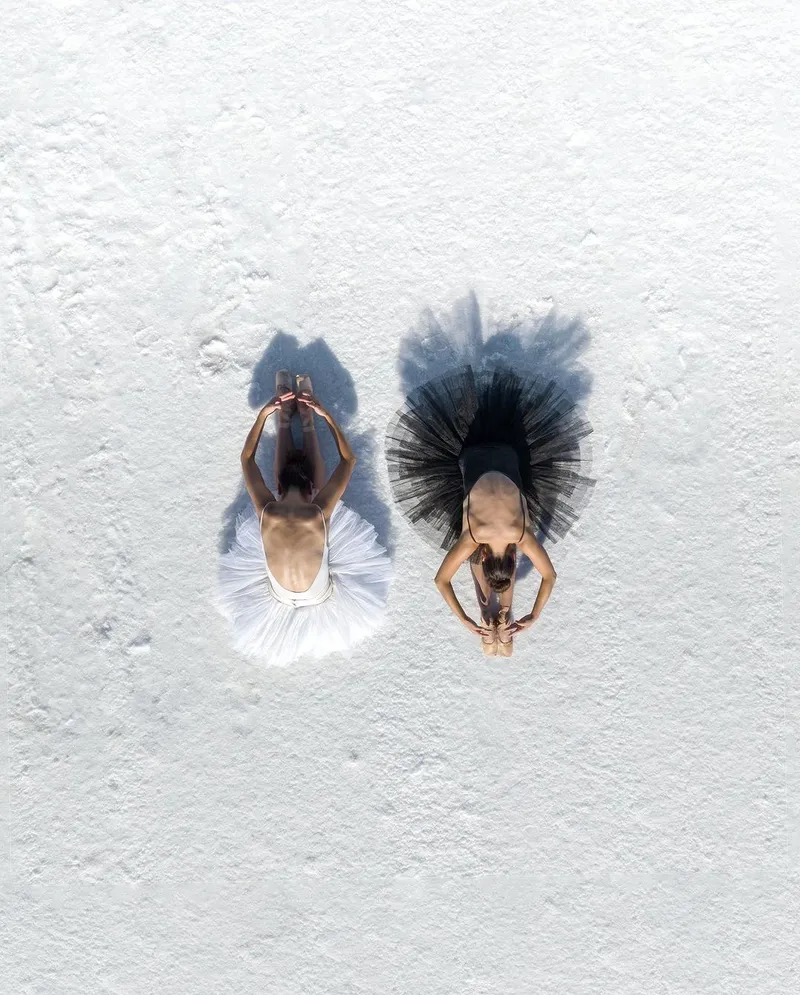 #3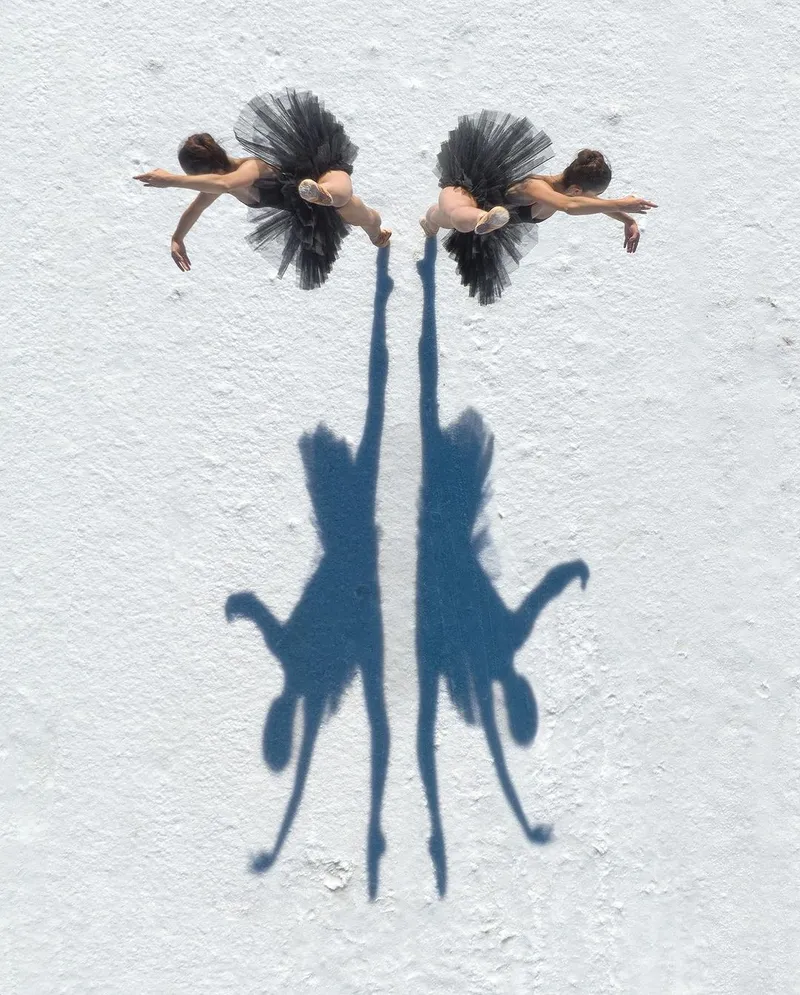 #4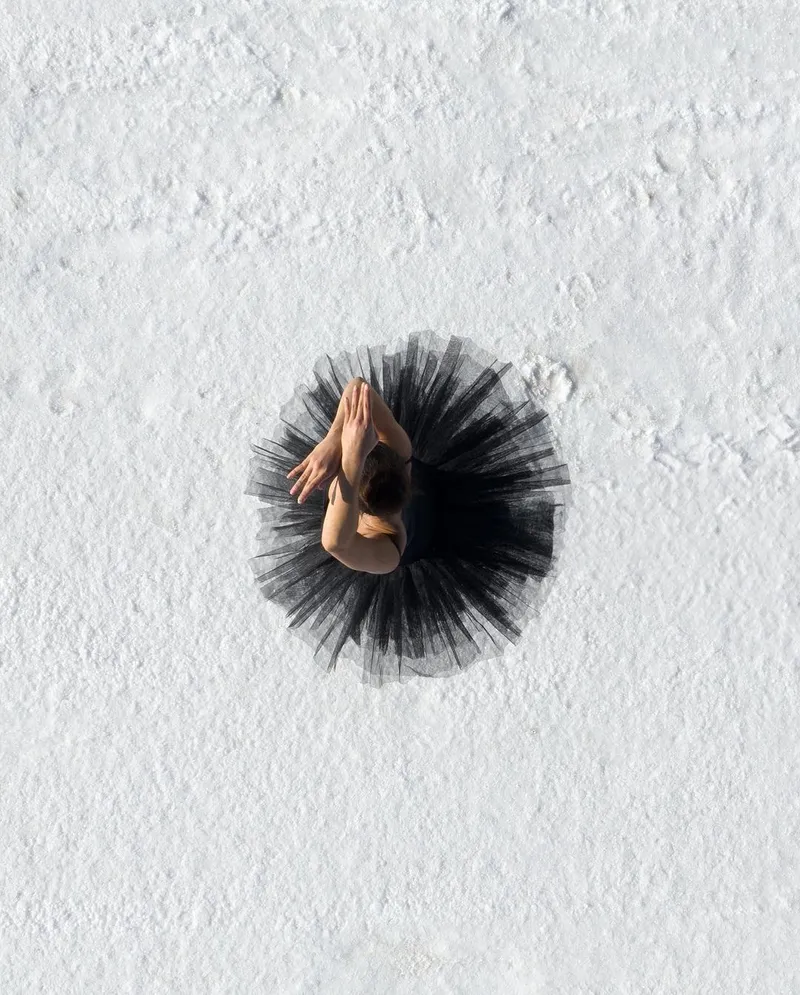 #5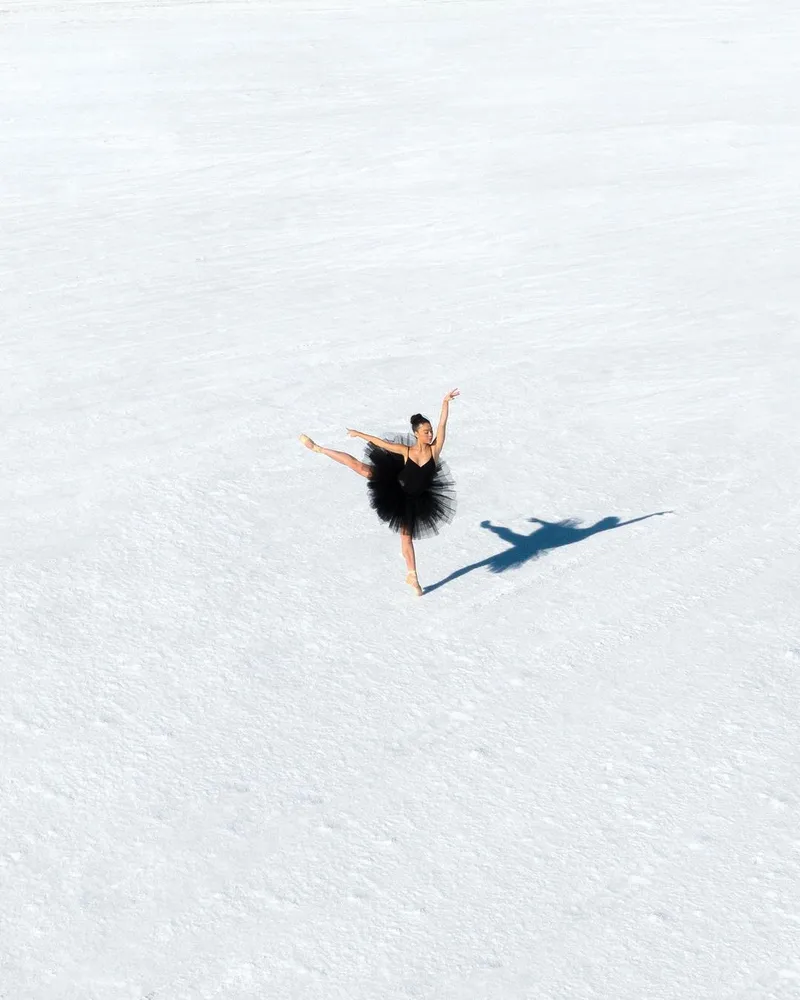 #6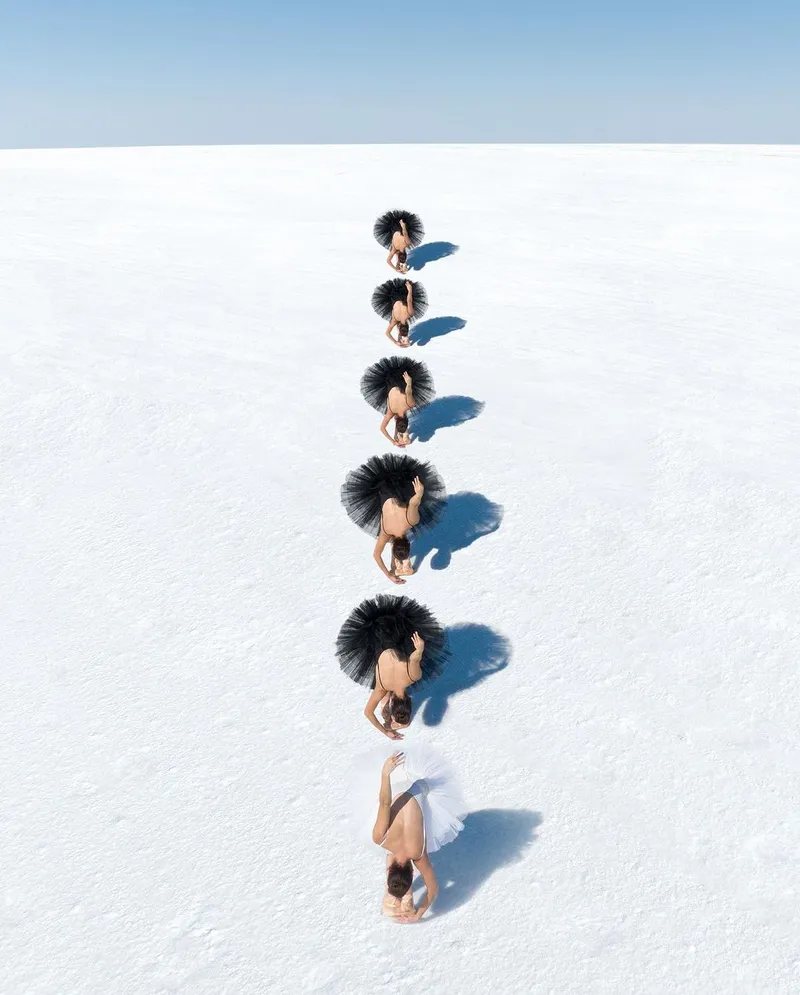 #7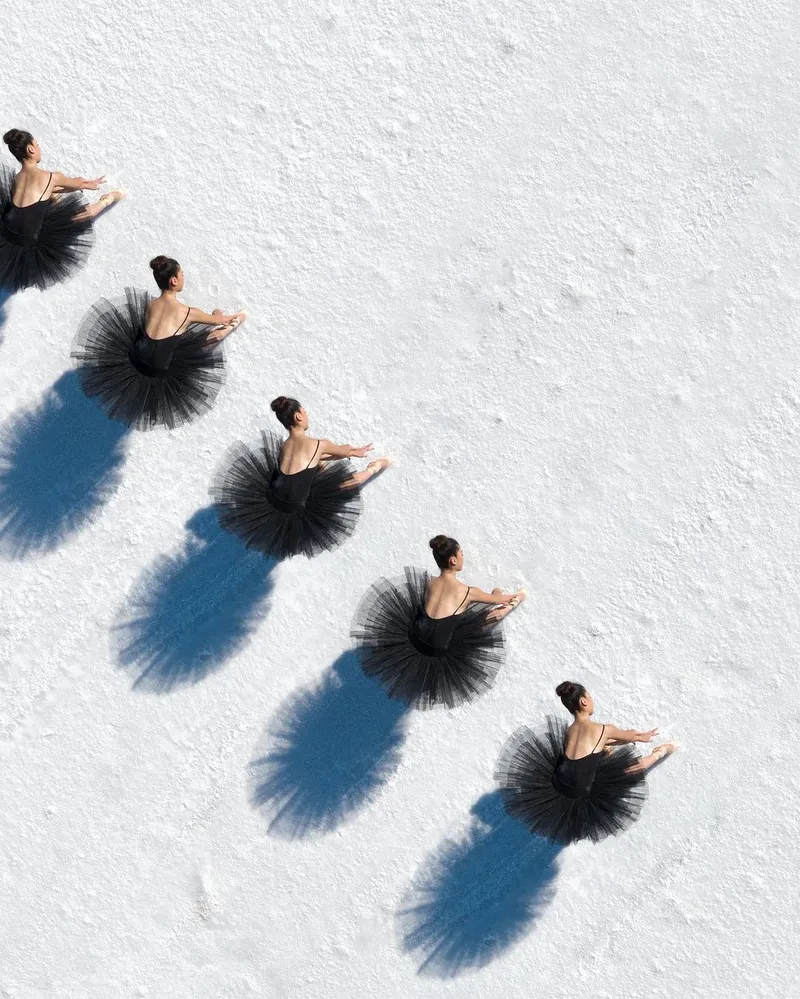 #8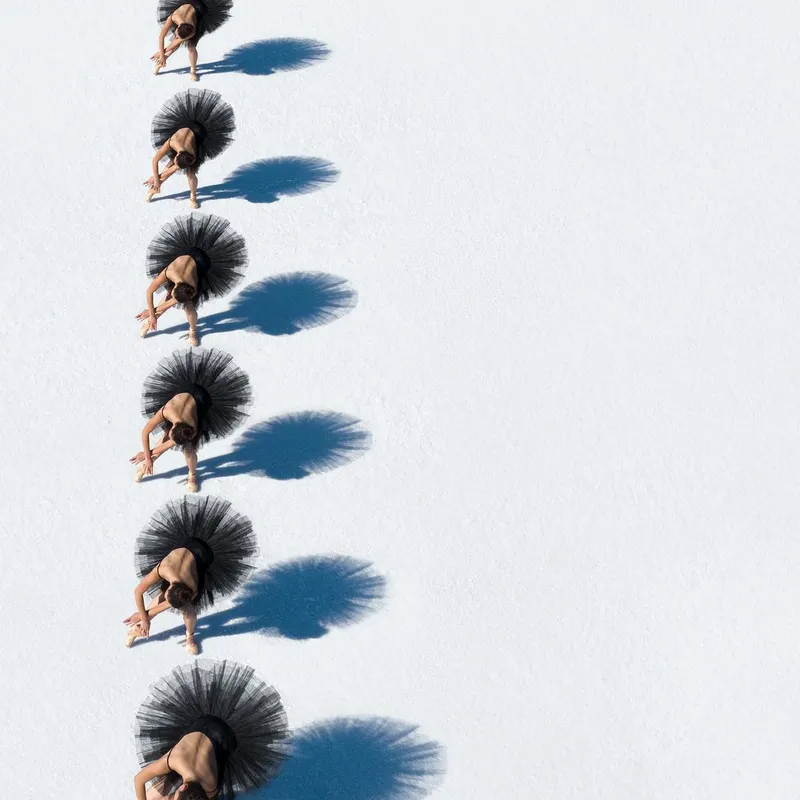 #9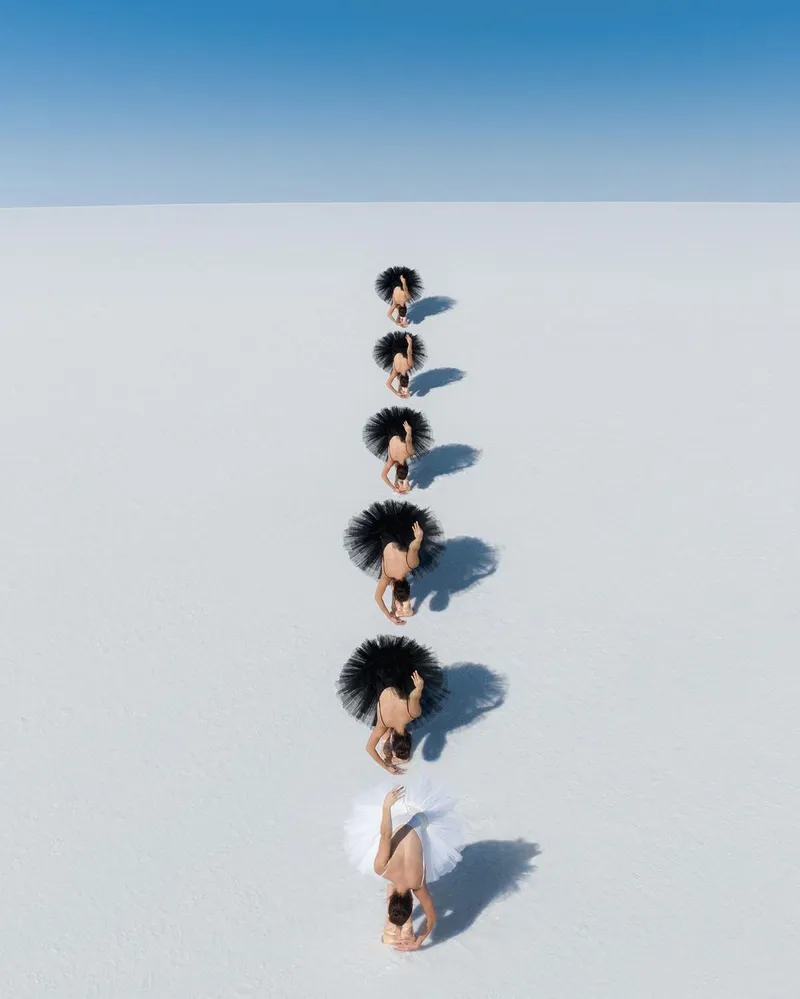 #10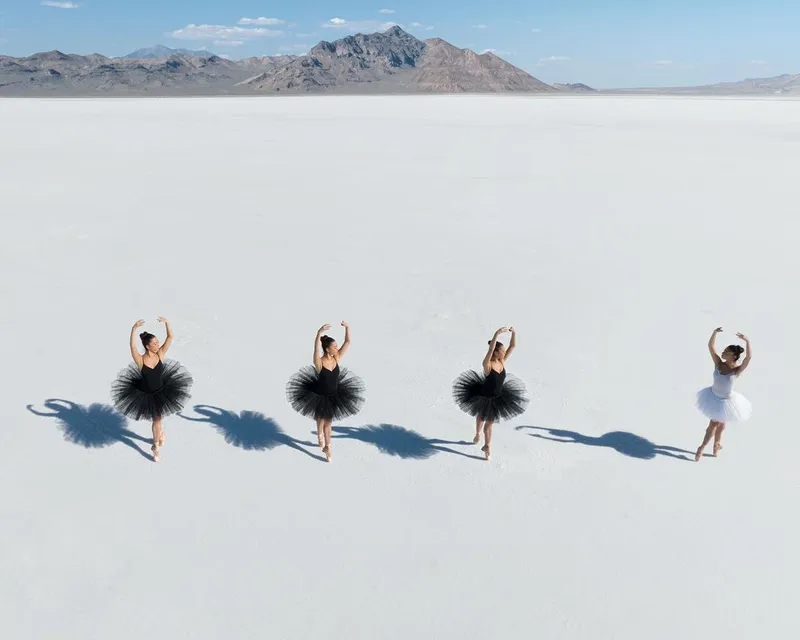 #11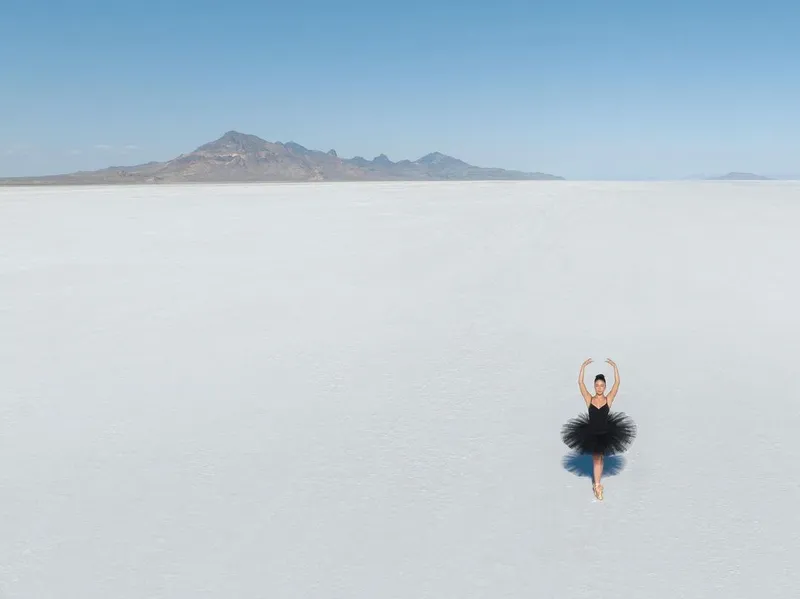 #12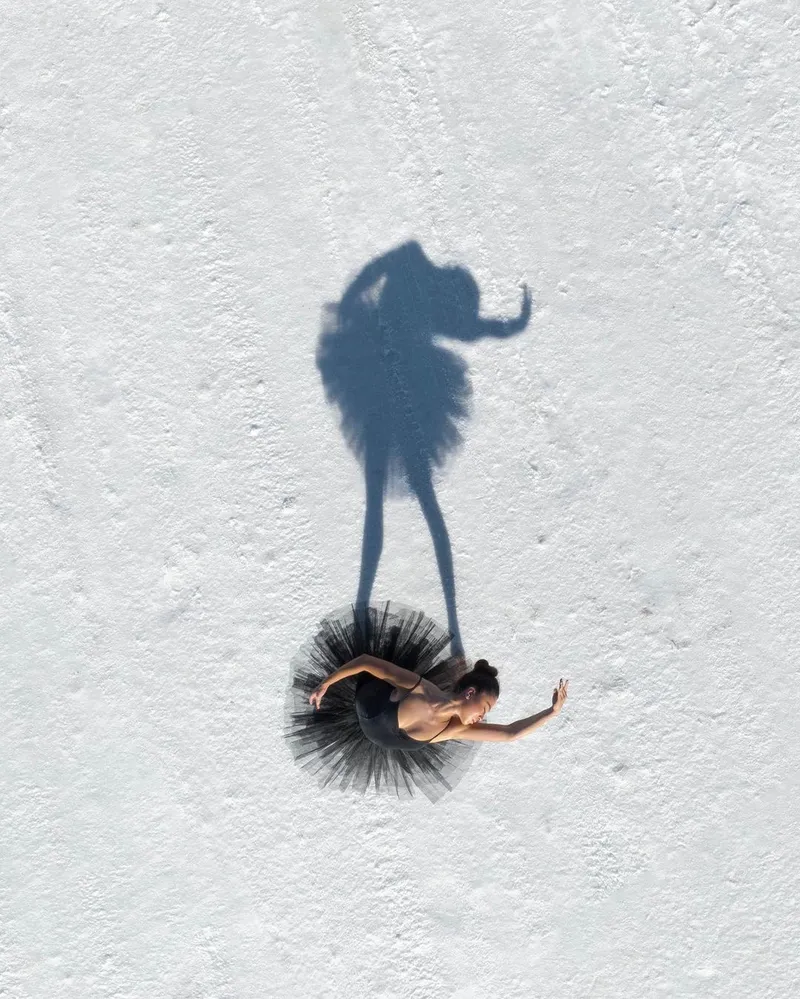 #13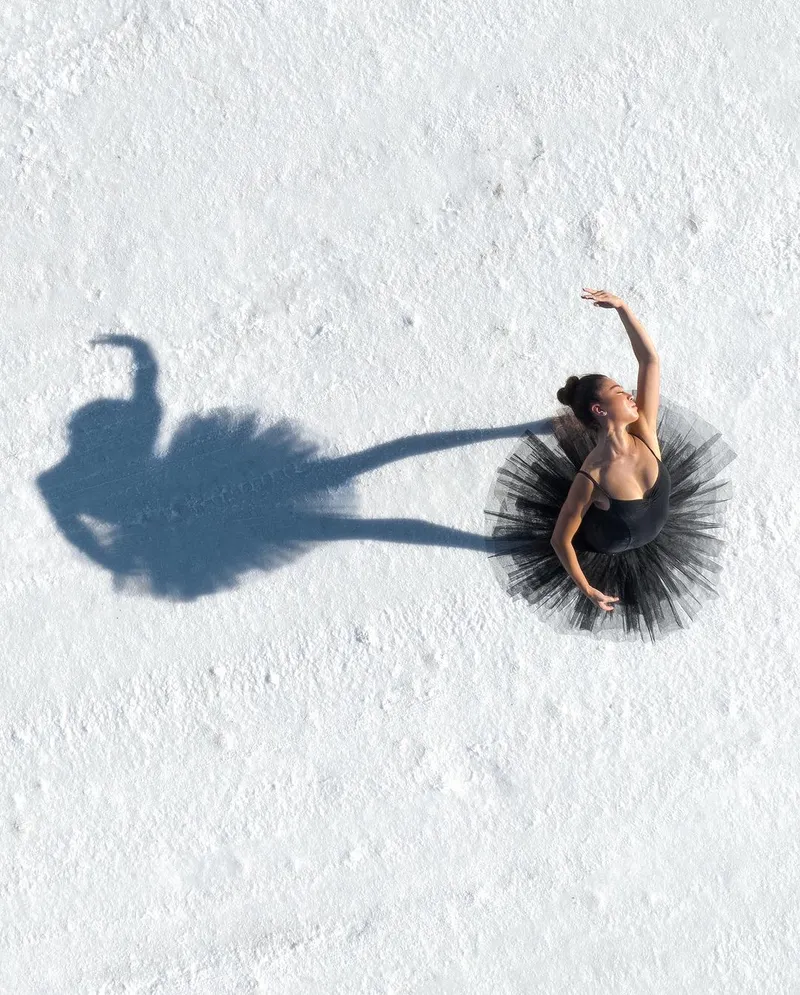 #14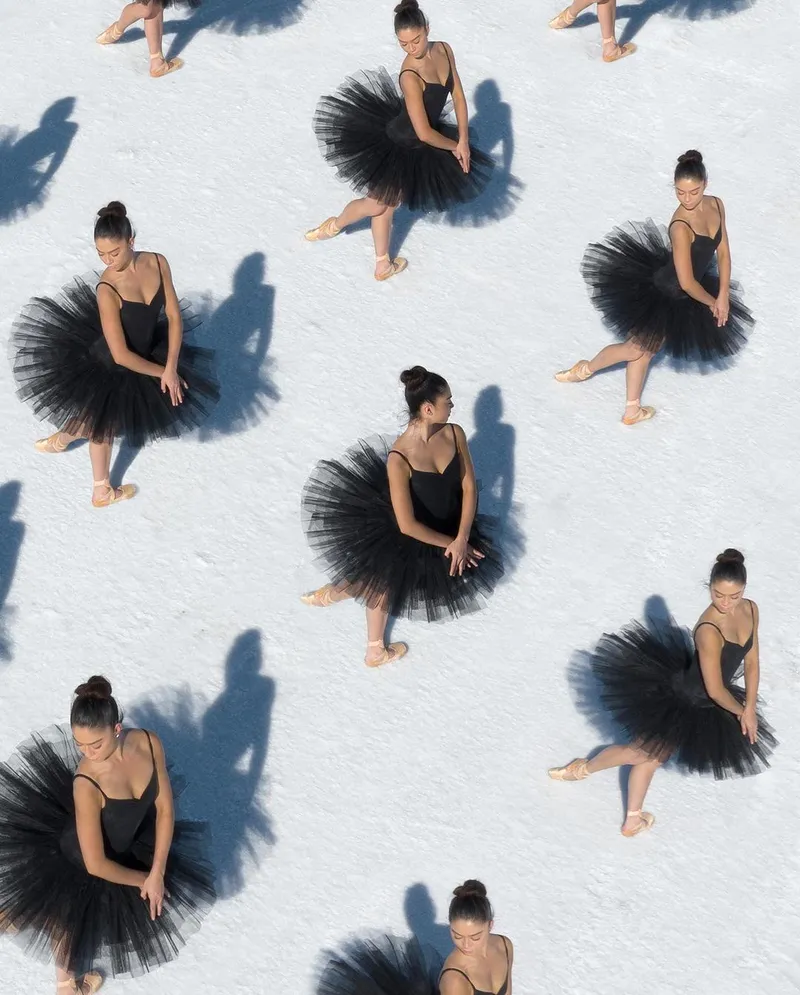 #15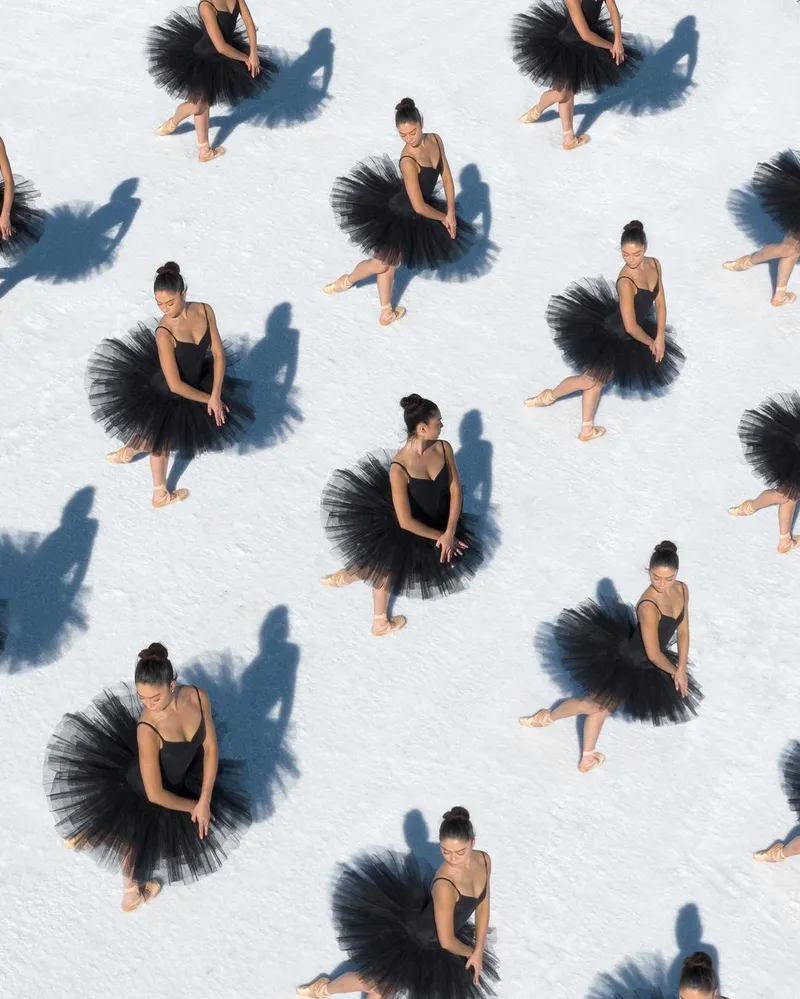 Read more here